London Tube Bomb Was 'Packed With Shrapnel,' British Police Say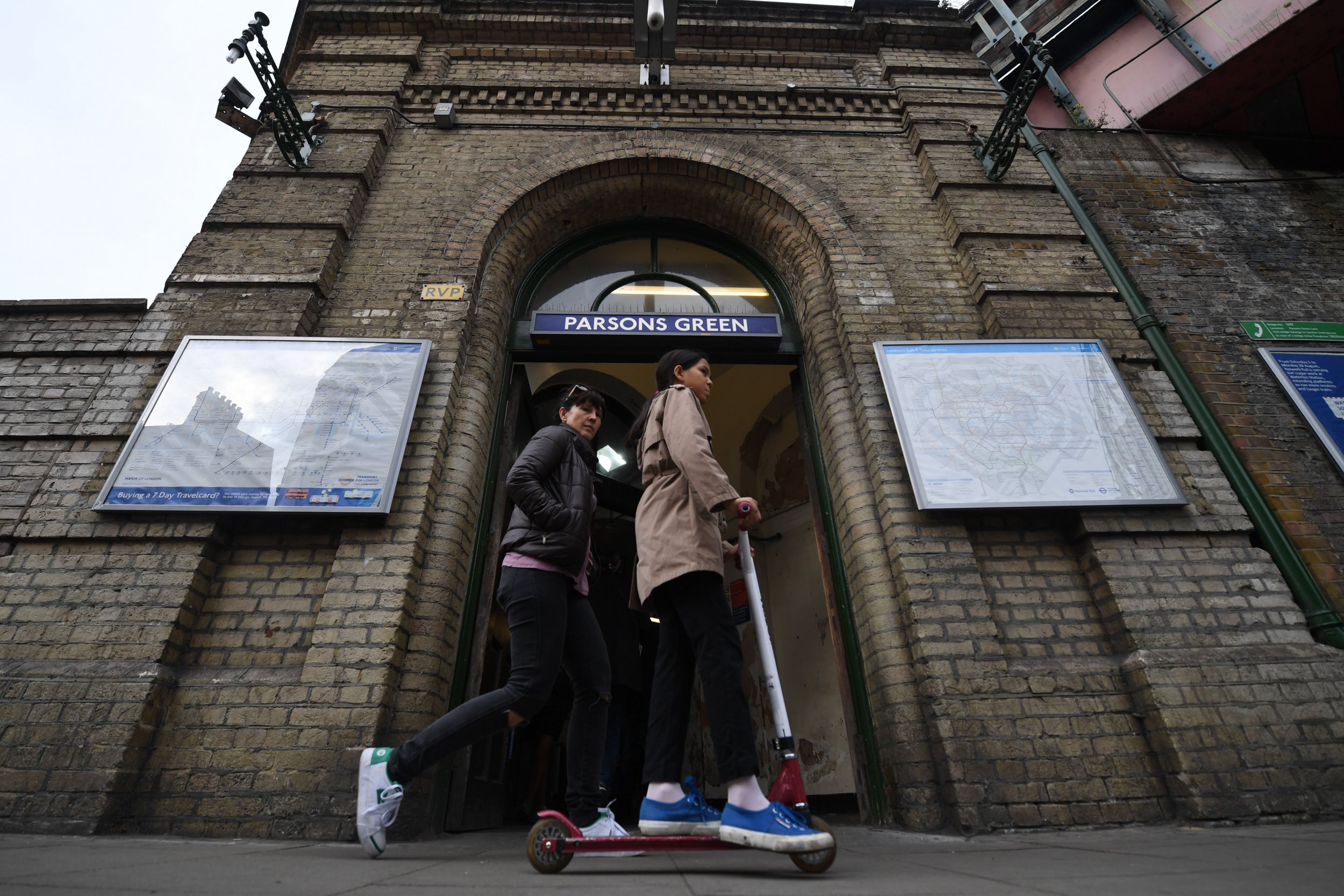 A homemade bomb left on a London subway train that injured 30 people last week was "packed with shrapnel" and could have caused even more carnage, police said on Friday.
Cressida Dick, the commissioner of London's Metropolitan Police, told Britain's LBC radio station that the device was "very dangerous" and that the damage could have been much worse for commuters at Parsons Green station in west London the morning of September 15.
"It partially detonated, it had a large quantity of explosives and it was packed with shrapnel," she said.
Most of the injured commuters suffered flash burns from the device, which only partially exploded. Others were injured in an ensuing stampede at the station.
Police have arrested six suspects in connection with the blast and have since released two. One of those men is a 21-year-old Syrian whom police arrested in west London on Saturday but released "with no further action." His employer said that the man's mother had a heart attack at the news of his arrest. Four remain in police custody.
"We have four males in custody, and searches are continuing at four addresses. Detectives are carrying out extensive inquiries to determine the full facts behind the attack," the police said.
The Islamic State militant group (ISIS) claimed responsibiity for the bomb blast on its Amaq news agency, but authorities have yet find any evidence that the jihadist group played a role in the attack. It is rare for ISIS to claim an attack when the perpetrators are still at large.
It represented the fifth act of terror on British soil this year. Four others included three vehicle rammings in London—two on bridges and one outside a mosque, targeting Muslims—and a suicide bomb attack at an Ariana Grande concert in Manchester. Those attacks killed 37 people in total.
British police increased the country's threat level to critical after the attack, but lowered it again to severe following the arrests. The threat level means that an attack remains highly likely.
Dick told the radio station that British police had foiled six extremist plots "in the past several months," saying that those trying to commit the attacks were trying to use a variety of methods.
"Different tactics will be used by different people at different times depending on what they want to achieve—we have to be prepared for everything," she said.