London Tube Bombing: Teenager Arrested As Police Warn New Attack Could Be 'Imminent'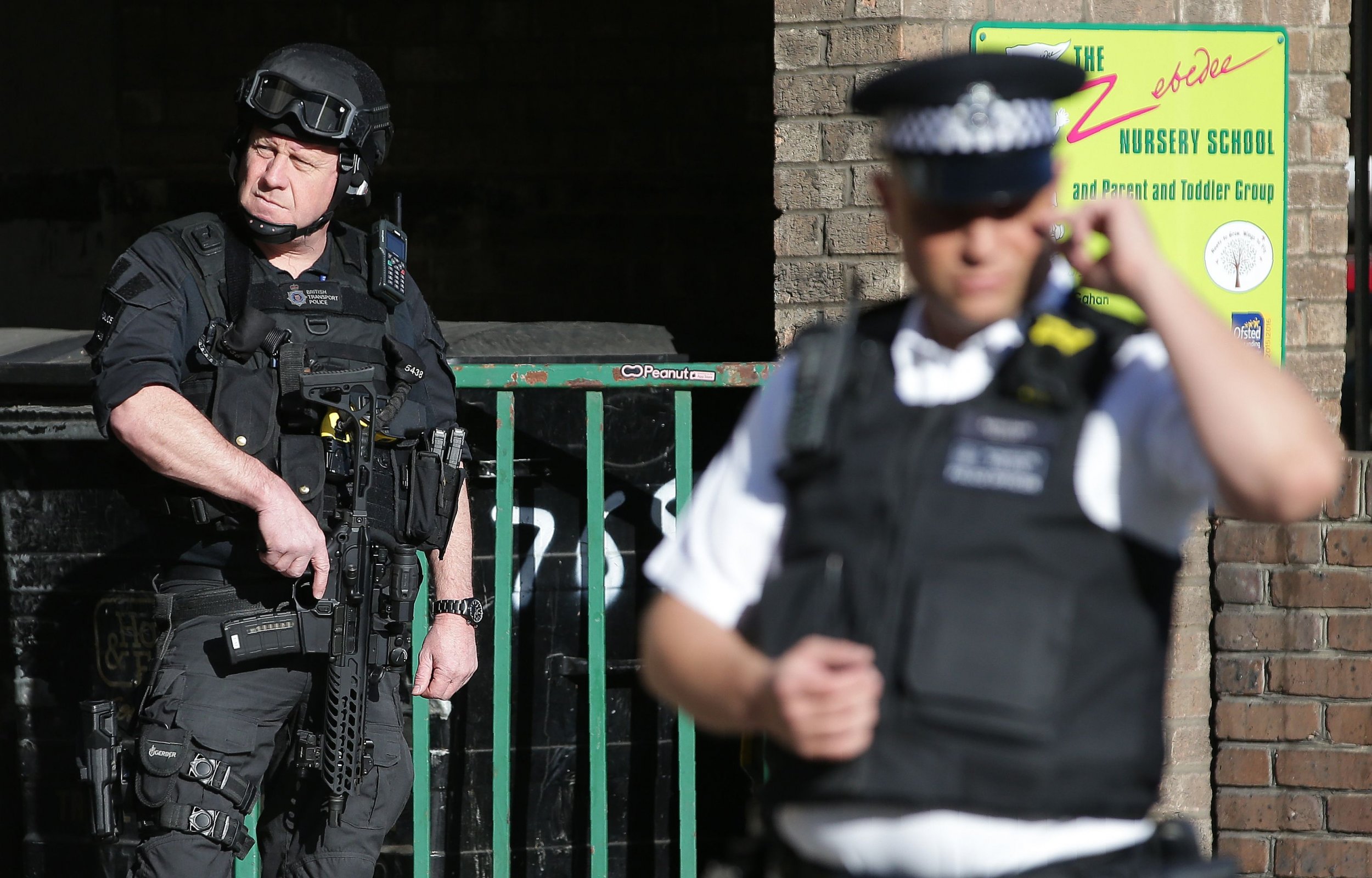 An 18-year-old man has been arrested in connection with Friday's bomb attack on a London subway train.
The man was detained in the port city of Dover on the south coast of England, the Metropolitan police said in a statement on Saturday morning.
He is being held at a local police station, and will now be transferred to a police station in south London.
Thirty people were injured after a device partly detonated on an underground train at London's Parsons Green on Friday morning. Three remain in hospital.
The U.K.'s terror threat level was raised to "critical" in the wake of the attack, meaning another attack may be imminent.
"We have made a significant arrest in our investigation this morning. Although we are pleased with the progress made, this investigation continues and the threat level remains at critical," said Deputy Assistant Commissioner Neil Basu, the U.K.'s lead for counter-terror policing.
"The public should remain vigilant as our staff, officers and partners continue to work through this complex investigation. We are not, at this time, changing our protective security measures and the steps taken to free up extra armed officers remain in place.
"This arrest will lead to more activity from our officers. For strong investigative reasons we will not give any more details on the man we arrested at this stage."
Soldiers were deployed to key locations on the streets of the capital Friday, to free up police in the manhunt for the suspect. Scotland Yard denied reports that a suspect had been identified from CCTV footage.
Police said they had spoken to 45 witnesses so far and received 77 images and videos from the public, and urged those with information to get in touch.
The attack was the latest in a series in terror attacks in London this year, including the Westminster Bridge attack in March, and the London Bridge attack in April. In May, a suicide bomber attacked concert goers in Manchester.
The Islamic State militant group (ISIS) has claimed responsibility for all three attacks, as well as Friday's bombing.