London Underground Strike Causes Transport Chaos in UK Capital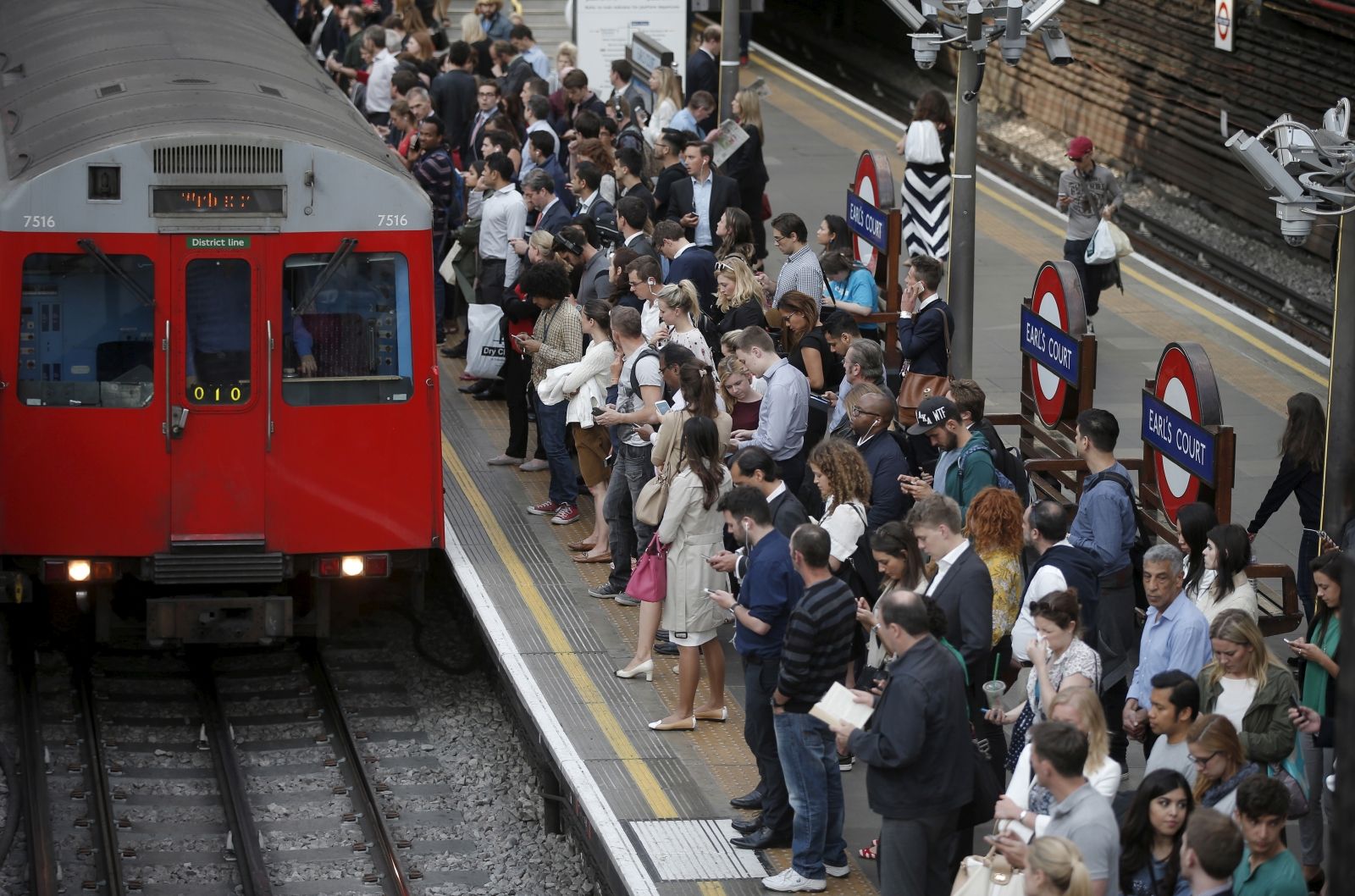 Much of London's transport network ground to a halt on Wednesday evening as a city-wide strike began at 6.30pm on the Underground service, leading to chaotic scenes as usually late-working Londoners attempted to commute home early before the deadline.
Transport for London (TfL) suggested customers plan ahead and leave work before the strike began at 6:30pm, with members of the RMT, Unite, TSSA and Aslef unions all taking part. London Overground, Docklands Light Railway and bus services are unaffected but the strike is seen as one of the worst in 10 years. Services are expected to resume as normal on Friday morning.
Workers were striking over plans to make some weekend tube services 24-hours, starting from 12 September. Talks had been continuing throughout the afternoon but no compromise was reached.
Many people were let out of work early on Wednesday and told to work from home on Thursday to avoid the delays. By 5pm queues were building up across the city at busier stations with some, such as Oxford Circus where long lines formed outside entrances, closed early, frustrating travelers.
Leah, a graphic designer who works near St Paul's lives in Hampton Wick near Kingston - usually a 50-minute journey - was told to stay home on Thursday. "My commute would take three hours each way," she told Newsweek. "I'm going to hide away in the coffee shop down the road and work on some design ideas."
Sympathy for the striking tube workers was limited. Laura, who works in Canary Wharf and commutes in via Waterloo - a two-hour walk without the tube - said: "They have their reasons, but with some of it I'm just like, could you do it any other time?"
But some saw the brighter side. Susannah, a new arrival in London who chose to walk an hour home from her job at Goldman Sachs said: "It's a nice day and it gives me a chance to explore."
London Underground workers on strike at Farringdon station declined to comment on how the afternoon had progressed and if there were any major problems.
Commuter train staff from the First Great Western operator are also on strike over plans to cut staff on newly planned Hitachi Inter City Express trains.
The DLR, London Overground, Tfl Rail, trams and National Rail services will be running and 200 extra buses will be available beginning Thursday although all services are expected to be much busier than normal.
Following last-ditch talks, RMT general secretary Mick Cash said: "Despite strenuous efforts by union negotiators to press London Underground to address the issues of fairness, safety, work/life balance and equality at the heart of this dispute, they have come up with nothing in the talks this afternoon."
TfL chief operating officer Steve Griffiths said that no one was being asked to work more hours, and workers had been offered a "very fair and competitive package" which had not been accepted by the unions.
Conservative Prime Minister David Cameron condemned the strike as "unjustified and unacceptable", adding: "It will hit millions of families across the capital and cause chaos for businesses."