London-bound Virgin Atlantic Flight Makes Emergency Landing in Boston After Fire Broke Out Onboard
A Virgin Atlantic plane was forced to make an emergency landing in Boston soon after taking off from New York after a passenger seat caught fire.
Virgin Atlantic Flight 138 was traveling from New York's John F Kennedy Airport to London's Heathrow when the fire broke out. The crew members onboard the flight were able to quickly extinguish the small fire.
After the plane made its emergency landing at Boston's Logan international airport, emergency services were called to examine the Airbus A330.
Massachusetts state police bomb disposal officers said an external phone charger appears to have caused the fire. The device was found between the cushions of a seat which had ignited.
"Preliminary investigation suggests it is a battery pack consistent in appearance with an external phone charger," a police spokesman said, reported Associated Press.
None of the 217 passengers onboard the flight were injured during the fire or landing, although one passenger did refuse treatment for a smoke-related complaint.
"The firefighters were loaded on before we could get off," passenger Cory Tanner told CBS Boston. "People were definitely nervous just cause we didn't know what it was."
Information from Flightaware shows that the flight diverted back towards Boston around 25 minutes after taking off from JFK, eventually landing at Logan international airport at around 20:52 EDT.
Virgin Atlantic said it was investigating what led to the fire in the cabin. A spokesperson told Newsweek: "The VS138 from JFK to London Heathrow (4 July 2019) diverted to Boston due to reports of smoke in the cabin. Our crew responded immediately and the plane has landed safely in Boston.
"The safety and security of our customers and crew is always our top priority and we are currently investigating to fully understand the circumstances. We'd like to thank our customers for their patience as we work with them to provide local accommodation or to rebook alternative flights to their final destination."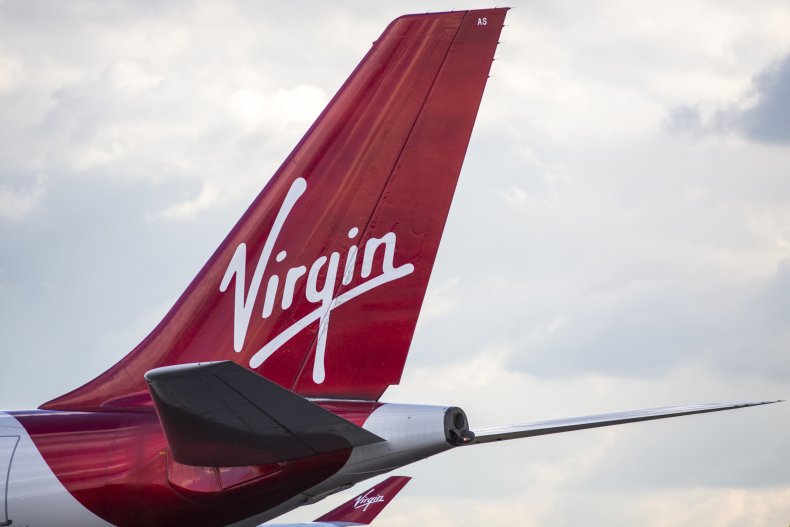 The same day, another flight declared an emergency landing while approaching Boston's airport but managed to land without incident.
The pilot of American Airlines Flight 1172 from Chicago had called in an emergency after one of the lights in the cockpit indicated an unspecified potential mechanical issue.
This is a developing story and will be updated as more information becomes available.