Lonely Dachshund Makes Puppy Friends at Park in Adorable Viral Clip
A lonely pup is warming people's hearts in a now-viral video of him attempting to make new friends at the dog park.
The Tiktok, uploaded by user @albert_dachshington on March 14, received more than 8.8 million views and 7,700 comments, with many users saying the pup made their "hearts happy" while others complimented the well-maintained dog park.
"Albert tried his luck at the dog park again today," the on-screen text read as the miniature Dachshund walked with a harness and leash on.
The next clip showed Albert patiently waiting on the green grass with his tongue out.
"Watching the big dog area," the text read over a clip of Albert sitting near a separate part of the park that was blocked off with a large black fence.
The dog park, located in Queensland, Australia, had two fenced-in sections—one for large dogs and one for small dogs.
Many users mentioned that they had never seen a park that separated dogs by size, but many thought it was a great way to ensure safe interactions.
"A dachshund playing with a Lab could get hurt just because of the sheer difference in size," veterinarian Susan Nelson told WebMD's Jodi Helmer. "It's safest to keep them separated."
Albert's owner Casey told Newsweek that she only takes Albert to dog parks that are fully enclosed with a fence. She also said she always researches dog parks before going to ensure there are no outbreaks of kennel cough or other diseases.
"I completely understand the nerves that pet owners can have around dog parks," she said. "I would say start small by going to a quieter dog park."
As the viral clip continued, Albert sat in the grass patiently waiting for his friends to arrive. But eventually, after more waiting, he bolted to the park entrance where he introduced himself to two incoming pups.
"Time to play," the on-screen text read as Albert played with a fellow Dachshund with brown and white spots. A black-colored Dachshund also joined in on the fun, with all three dogs running around the grass enclosure freely.
Nelson also warned that dog parks are for well-socialized dogs and suggested that owners with aggressive dogs train them first to avoid conflict with others in the park.
Many viewers commented on the adorable TikTok and said they were worried in the beginning that Albert wasn't going to meet any fellow pups at the park.
"I'm pretty sure this is the best thing I've seen all day," one user commented.
"My heart was breaking at the beginning because no other little pups were there then they showed up!" another user wrote.
"His persistence paid off," @albert_dachshington replied.
"The way I got so excited for him when friends showed up," one comment read.
"Way to have patience Albert," another user said. "Good things come to those who wait!!"
Many other users commented on how nice they thought the dog park was.
"You guys have a separate big dog area? As a German Shepherd owner, I've never seen such a dog park," one user wrote.
The TikToker replied to the commenter that there are "quite a few" dog parks that look similar in their area. Others also noticed the lush grass with some saying that their dog parks just have dirt on the ground and no landscaping.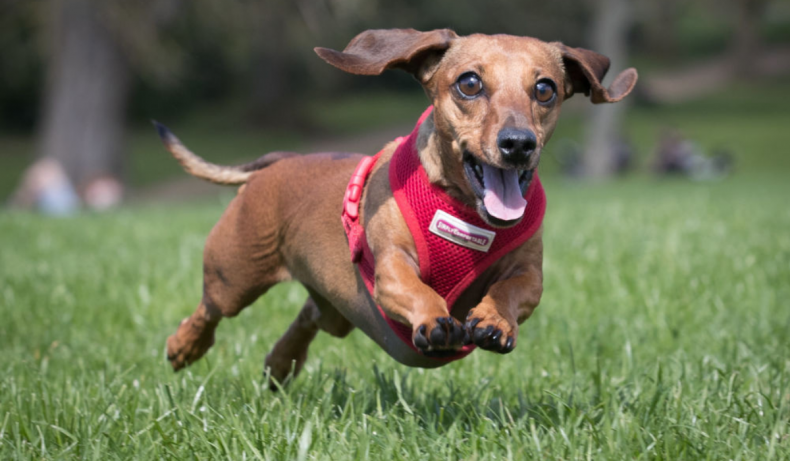 Updated 03/25/2022, 5:50 p.m. ET: This story has been updated with comments from Albert's owner Casey and verified video of the incident.