Great White Shark Tracked in Long Island Sound a Hopeful Sign of Cleaner Waters, Experts Say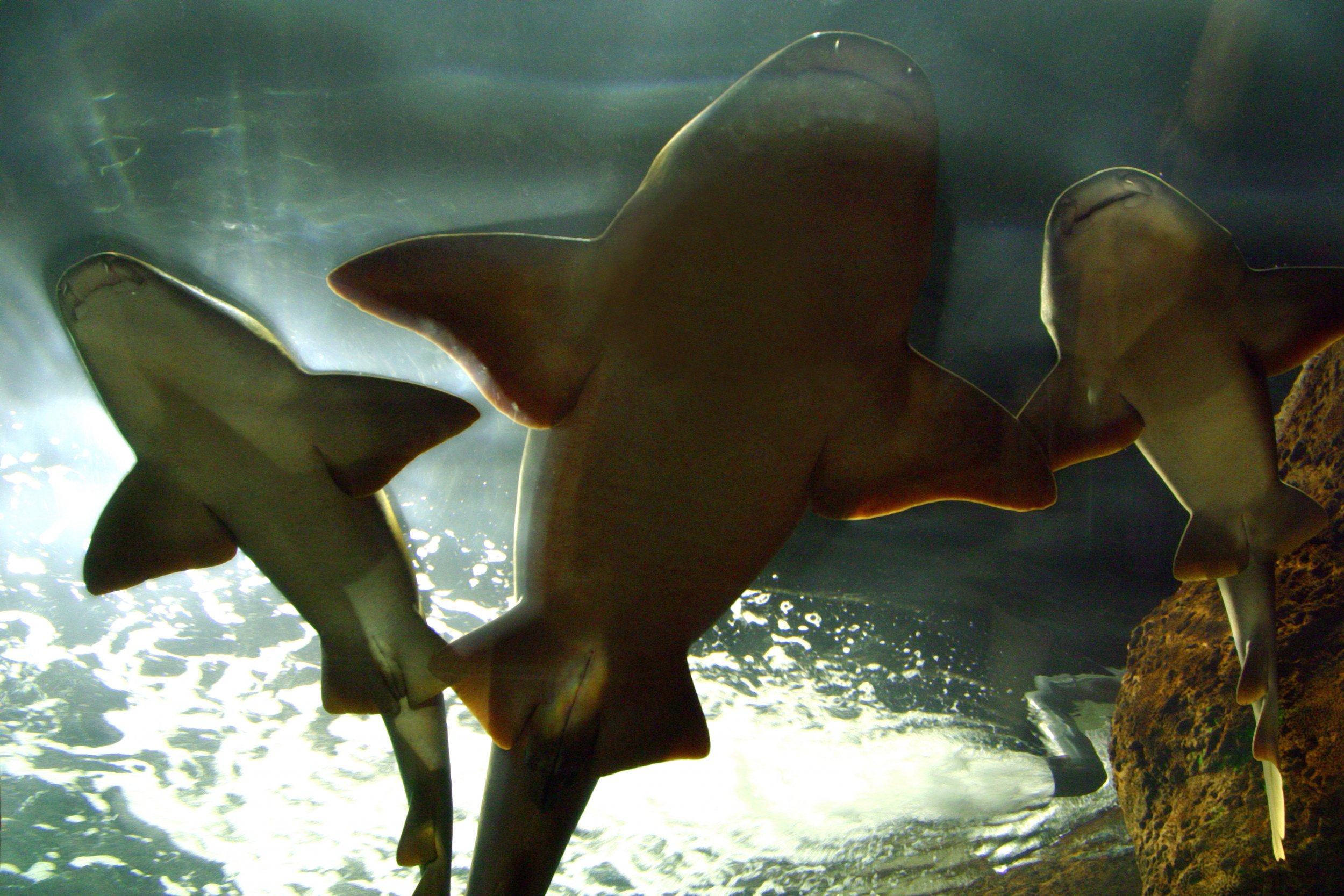 A great white shark has been tracked in Long Island Sound. The information was reported by marine scientists affiliated with the sea life research group OCEARCH on Monday.
OCEARCH located the shark off the coast of Greenwich, Connecticut, on Monday morning. By Monday night, Cabot was present on the opposite side of Long Island. Fittingly, the shark took on instant-celebrity status among the researchers.
The announcement of Cabot sent the researchers into quite a tizzy, even causing the OCEARCH tracker to crash from the high traffic volume. Sharks are rarely found in the Long Island Sound. Cabot is the first shark to be sighted in the area since 2016 when OCEARCH spotted a 4 foot, 50 pound juvenile great white shark, dubbed the Montauk shark, in the sound. Being what OCEARCH classifies as a sub-adult shark, Cabot is far larger than the 2016 Shark. According to the tracker, Cabot is male, 9 feet, 8 inches in length and weighs 533 pounds.
Researchers have been tracking Cabot since he was discovered in Nova Scotia last year. SeaWorld, which is a partner of OCEARCH, dubbed the shark Cabot after the 15th-century Italian explorer, John Cabot.
The researchers presume that Cabot was drawn to the sound's clean and warm waters. Chris Fischer, OCEARCH's expedition leader, told CBS News on Monday,
"This is something to celebrate. I know they've been working hard in the sound to clean it up and to get life to come back to the region, and when you have an apex predator like Cabot move into the area that's a sign there's a lot of life in the area...."
Researchers consider Cabot's appearance in the region a clear signal that the cleanup is progressing smoothly.
Since arriving in the sound, Cabot's Twitter account, run by OCEARCH researchers, has seen a lot of activity. The account provides updates about his whereabouts and is used to answer fan questions. On the account, Cabot is personified and even asked for some popular sightseeing locations while he's around.
One user suggested the great white visit the area's Mystic Aquarium. Another invited Cabot to attend a lecture on saving the ocean on June 7. (Cabot responded that he probably won't be in New York for that long.) In another tweet, Cabot expresses an unironic love for the Beach Boys.
Cabot was last spotted southwest of Montauk. Keep up with his exploits using OCEARCH's tracker. Great whites are a speedy breed, often traveling between 100 and 150 miles a day.