Ancient Egyptian Mummy's Skull and Dismembered Hands to be Returned to Egypt 90 Years After Being Taken to the U.S.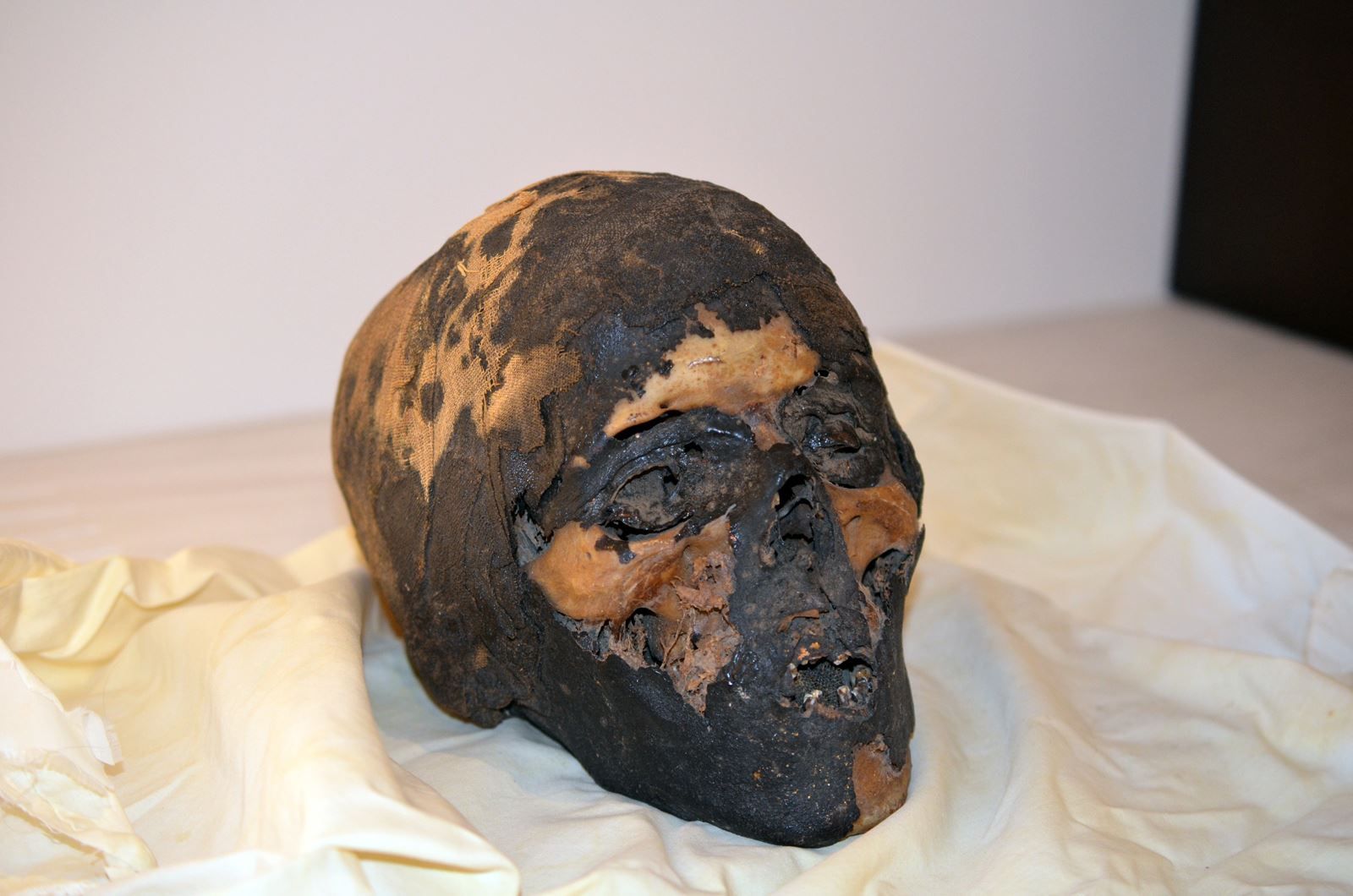 The long-lost remains of an Egyptian mummy, stolen from a tomb and smuggled to the United States, is to be returned home after more than 90 years.
The skull and two dismembered hands are to be returned to Egypt following an intervention by U.S. investigators, who prevented an American dealer from selling the contraband to a buyer in Manhattan.
Related: Ancient Egypt: Mysterious 2,600-year-old Temple and Statues Point to Holy Site at Hill of the Pharaohs
A spokesman for the Egyptian Ministry of Antiquities said the mummy pieces were illegally acquired from the country according to a 1912 law that protects artefacts from being exported and sold.
The ancient body parts appear to have been bought by an American in Egypt in 1927 from an Egyptian worker. The Egyptian, who was on a dig in the country's southern city of Luxor, must have stolen the cultural artefacts before they were documented and then sold them on.
Luxor, which sits on the banks of the River Nile, was one of the first established centers of Egyptology and ancient Egyptian archaeology. New discoveries continue to be made in the surrounding area including a 3,500-year-old tomb recovered one month ago.
Egypt's Ministry of Antiquities said in a statement that the return of the mummified body parts had been secured through the cooperation of the Egyptian Ministry of Foreign Affairs, and U.S. law enforcement.
The Egyptian consulate is now preparing to receive the parts of the mummy on January 8.
Throughout the first half the 20th century in Egypt and beyond the looting of ancient tombs and monuments was rife. Often western collectors viewed the artefacts as little more than souvenirs.
In a seperate case, Egypt's Heritage Task force has asked authorities in Australia to look into the private collection of an 95-year-old woman after items it says she looted appeared in reports in the local press.
The wife of a former diplomat, Joan Howard, is accused by Egyptian authorities as having taken advantage of her diplomatic status to smuggle artefacts, including the burial mask of one mummy, out of the country
Howard said she was able to use her diplomatic freedom to acquire the antiquities before it became legally more difficult to move them over national boundaries.