Long-Lost 'Twin Sisters' Find Each Other on TikTok, Plan DNA Test
Two women who found one another on TikTok believe they are long-lost twins given up for adoption 30 years ago.
Cheng Keke and Zhang Li, both from the central Chinese province of Henan, were made aware of each other's existence following a chance encounter on the social media platform this January.
The secret they have unearthed has reportedly sent shockwaves through their respective families, who did not reveal they had been adopted as infants. The "sisters" are now planning a DNA test to determine their biological relation.
Cheng, who lives in the city of Gongyi, told Henan Television that she messaged Zhang on Douyin—the version of TikTok released for the Chinese market—and was at first mistaken for a scammer.
She told the TV station: "I sent her a private message saying: 'You should ask your parents how many daughters they have.'"
Cheng, the less active of the two on TikTok, said she persuaded Zhang to chat by sending her a selfie proving just how much they resembled one another.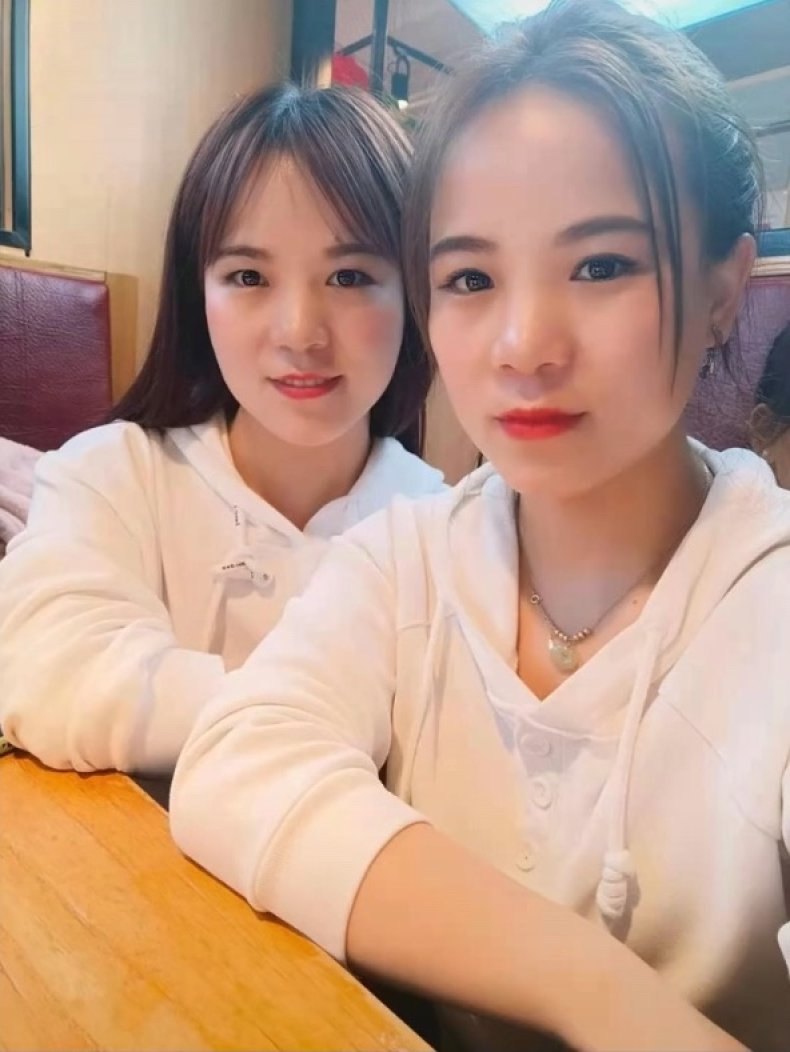 "When we had our first video call, it was like I was talking to myself," Cheng said. "It was like looking in a mirror."
Cheng traveled 30 miles south to the city of Dengfeng in order to meet Zhang for the first time last month. Their meeting left both convinced that they were "twin sisters."
The 30-year-olds told the provincial television channel that both their families have admitted to fostering them from Gongyi when they were infants. However, neither family appears to have any written record of the adoption, as was common at the time.
The women share the same date of birth, blood type, physique and birthmark—a mole above the left eyebrow, according to reports.
The revelation has grabbed headlines in China and continues to trend on TikTok, with videos posted since their latest meeting last Friday having been viewed tens of millions of times.
They had planned to undergo a DNA test to determine their biological relation on Tuesday, the women told local media, but the pair—and their families—have been put off by the media spotlight and internet rumors surrounding their family history.
According to reports, both sets of foster parents have been accused of being the true biological mother and father, who put their second twin up for adoption three decades ago.
"Ms. Zhang and I plan to have a DNA test, but first we want permission from our families," Cheng told Henan Television. "If one of our parents don't support our decision, then we won't go ahead. We don't want to hurt them."
The "sisters," whose adoptive families had both lost their own children shortly after they were born, said they did not plan to seek their biological parents after determining their relation to one another.
Cheng and Zhang told the local media outlet they had come from happy families and were now married with their own children.
Amid media speculation about their next step, they said they had assured their parents that they did not plan to abandon them because of the revelation.