Long-Term Mortgage Rates Dip Below 3 Percent, but Many Buyers Still Shut Out of Hot Market
The average long-term mortgage rates in the United States are continuing to fall this week.
The rate for a 15-year mortgage fell from 2.35 percent to 2.27 percent, with rates remaining historically low. If a homeowner is looking for a 30-year mortgage instead, those rates decreased from 3.24 percent to 3.16 percent. In addition, the average rate on the benchmark home loan went from 3.09 percent last week to 2.98 percent.
The demand for refinancing is also said to have risen 7 percent last week.
Economists are saying that the latest decrease in mortgage rates can be attributed to yields on key Treasury bonds. When long-term bonds fall, bond prices usually end up rising. This fall can also call influence rates for loans to fall as well. However, experts are not sure if this trend will continue due to the limited inventory and rising prices on the market.
Potential homeowners should also keep the worsening inflation rate across the country in mind. According to the Associated Press, this year's Thanksgiving could be a rough one for families around the nation. Prices for U.S. consumers jumped up 6.2 percent in October, the highest rate of inflation in 30 years. Furthermore, prices jumped 0.9 percent from September to October. This new inflation percentage could affect mortgage rates in the future.
For more reporting from the Associated Press, see below.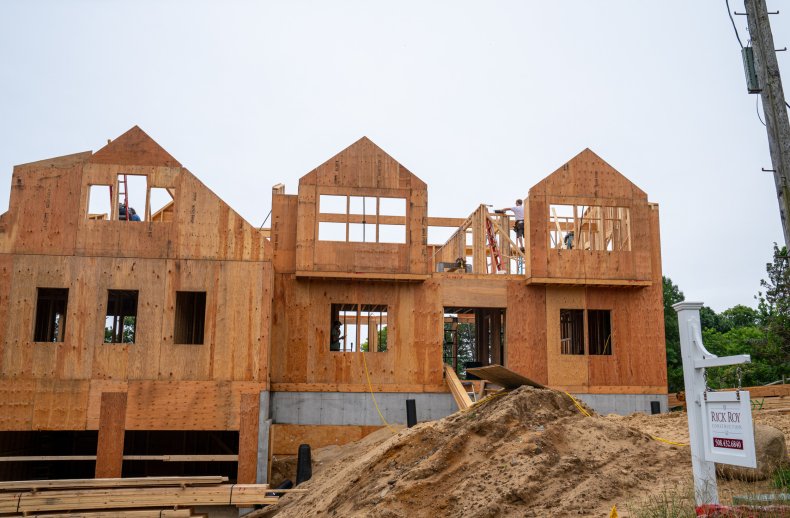 Last year at this time the rate stood at 2.84 percent.
Freddie Mac economists saw yields on key Treasurys falling to their lowest level since July.
Last week, the Federal Reserve announced that it would keep its main borrowing rate near zero but that it would begin dialing back the extraordinary stimulus it has provided since the coronavirus pandemic erupted last year. The Fed said that it will start reducing its $120 billion in monthly bond purchases in the coming weeks, by $15 billion a month, citing an improving economy and escalating concern that an inflation spike now seems likely to persist.
The central bank's action comes as higher prices for just about everything—food, rent, heating oil, autos and other necessities—have burdened households. One of the major factors that is fueling the spike in prices has been robust consumer demand, which has run into persistent supply shortages from COVID-related factory shutdowns in China, Vietnam and other overseas manufacturers.
Inflation poses a political threat to the Biden administration and congressional Democrats and intensifying pressure on the Fed as it considers how fast to withdraw its efforts to boost the economy.