How Long It Takes to Get to Work in Every Major City and What That Means for Your Stress Level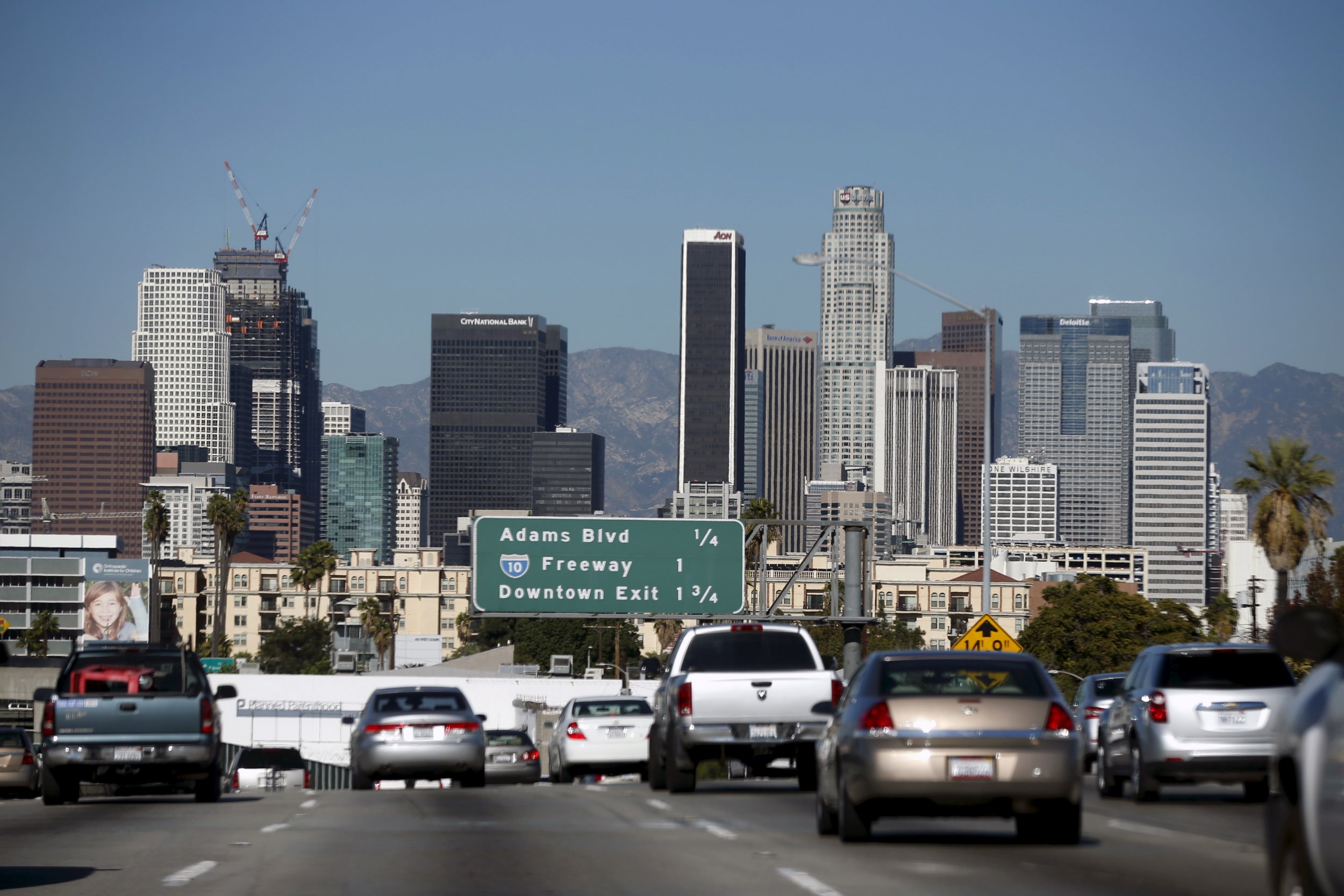 Long commutes cause anxiety, but those who spent the most time on the road to get to work weren't necessarily the most stressed, a recent study of 27 major U.S. cities found.
The longest average round-trip commute in the U.S. belonged to Washington, D.C., at 60.4 minutes, according to the study by the Robert Half employment agency, released in late October. But Washington, D.C., ranked eighth on the most stressful commutes list, topped by Los Angeles, which had the eighth-longest commute time, at 53.6 minutes for the average round trip.
That's because mass transit options lowered the strain for commuters.
"In D.C., you have public transportation as well as people commuting in the car. You have options," Robert Half District President Dawn Fay told Newsweek. "In other places like L.A., there aren't many options to get around, and it seems like everyone is in a car."
That dynamic seemed to hold true for other markets examined in the study, which surveyed more than 2,700 workers. San Francisco, Chicago and New York had the second-, third- and fourth-longest average commute times, at 59.2 minutes, 58.5 minutes and 57.92 minutes, respectively. Yet Miami, Phoenix and Austin, Texas, had the second, third and fourth most stressful commutes, in that order, the study showed.
Commuters in cities with options besides getting behind the wheel tended to be less stressed. "Expectations are managed that it's going to take a long time to get from point A to point B," Fay said. "People do a lot, whether it's listening to podcasts, books on tape, downtime or carpooling, other things that help them along the way."
Workers spent an average of 49.1 minutes commuting daily, and 30 percent of commuters said their travel time was too long, according to the study, which was conducted in September.
Commute times were among top concerns for employees considering a job offer, Robert Half recruiters found. District President Josh Howarth recommended that managers identify pain points and work around them, like increasing commuting benefits, staggering work schedules and considering telecommuting options.
Fay said that this was the first study Robert Half has done of its kind and that she expects the rankings will change over time.
"Things certainly change, whether they be big construction projects, people's expectations, dynamics of the marketplace," she said.
A separate study, released last week, on 100 cities around the world by Dutch engineering consultancy Arcadis ranked New York City, with its extensive subway system, first among 23 North American cities for urban transportation system sustainability. But no city in the U.S. or Canada cracked the top 20 globally.