The 20 Longest Running Cartoons on Television
From the TV you watched when you got home from school, to the raunchy sketches that come on Adult Swim in the middle of the night, we all have cartoons that are close to our hearts.
However, some have more longevity than others.
There are animated series that have been on our airwaves for decades, while some new kids on the block are giving the oldies a run for their money.
Here are the 20 longest running cartoons on television.
The Bugs Bunny Show (1960-2000)
The Looney Tunes theatrical shorts ran for 39 years, and spin-off The Bugs Bunny Show pipped it to the post.
The influential cartoon ran for 40 years after its debut in 1960, changing from a series of theatrical shorts to a Saturday morning programme that helped keep the Warner Bros cartoon characters part of the pop culture landscape.
The Bugs Bunny Show is known for its super catchy theme song "This Is It", performed in unison by Bugs and Daffy Duck.
In the year 2000, the show - then known as The Bugs Bunny & Tweety Show - was cancelled when the Looney Tunes and Merrie Melodies libraries became the exclusive property of Cartoon Network.
The Simpsons (1989-present)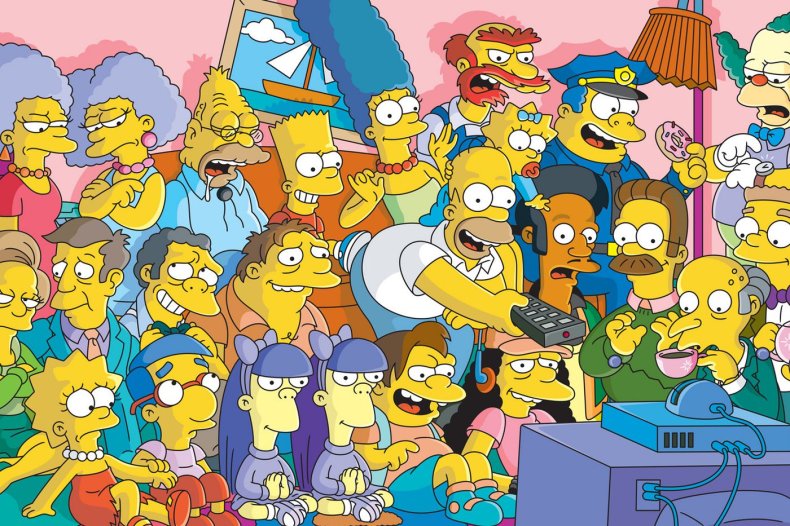 On for 32 years so far and with no signs of stopping, television wouldn't be the same without The Simpsons.
Since it premiered on Fox in 1989, The Simpsons has aired 32 seasons about the lives of Homer, Marge, Bart, Lisa and Maggie and the residents of Springfield.
Created by Matt Groening, The Simpsons is considered not only one of the best cartoons ever, but one of the best television series ever, and is the longest-running American sitcom and the longest-running American scripted primetime television series.
Arthur (1996-2022)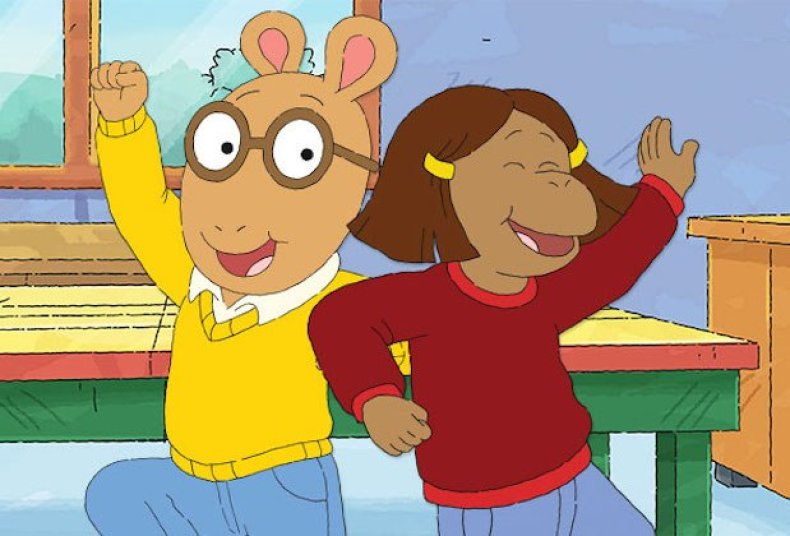 Arthur will come to an end next winter, when it will have been on the air for 26 years.
About an anthropomorphic aardvark and his friends and family, the children's cartoon has been praised for facing issues such as autism, diabetes, asthma and cancer, as well as encouraging reading amongst its young viewers.
The PBS show, which began in 1996, also boasts one of the best cartoon theme songs, by Ziggy Marley and the Melody Makers.
South Park (1997-present)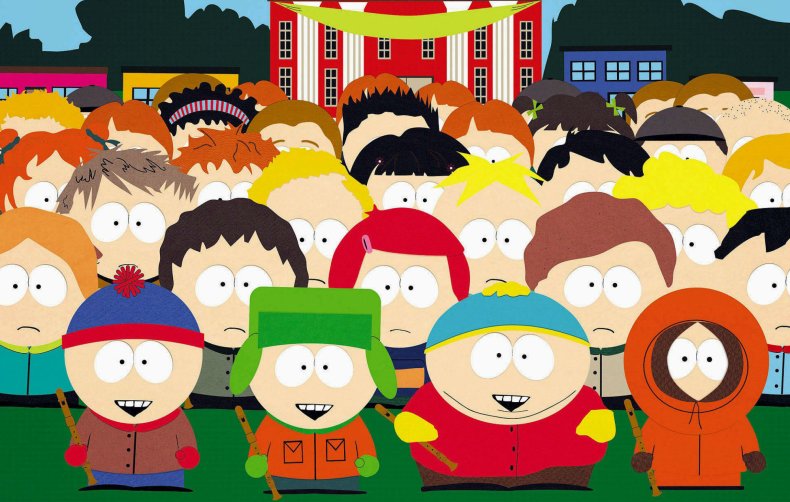 Another cartoon that has no signs of stopping, South Park is more for the adults in the room than the kids.
Trey Parker and Matt Stone's Comedy Central series about a group of foul-mouthed boys in a fictional Colorado town is known for its profanity, animated violence and dark humour, and has been rewarded with Emmys, a Peabody Award, countless catchphrases entering the lexicon and a place in pop culture history.
Having been on the air for 24 years so far, South Park has already been renewed up until 2027.
Family Guy (1999-present)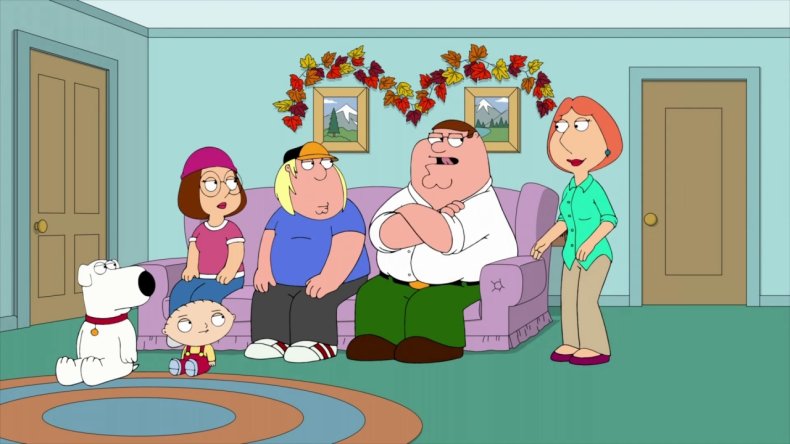 Seth McFarlane's Fox cartoon has been on air for 22 years so far and has spawned countless memes, catchphrases and merch lines.
Family Guy centres on the Griffiths family - Peter, Louis, Chris, Meg, Stewie and talking dog Brian - and their lives in Quahog.
The show, which has won three Emmys, has been renewed up until its 21st season.
SpongeBob SquarePants (1999-present)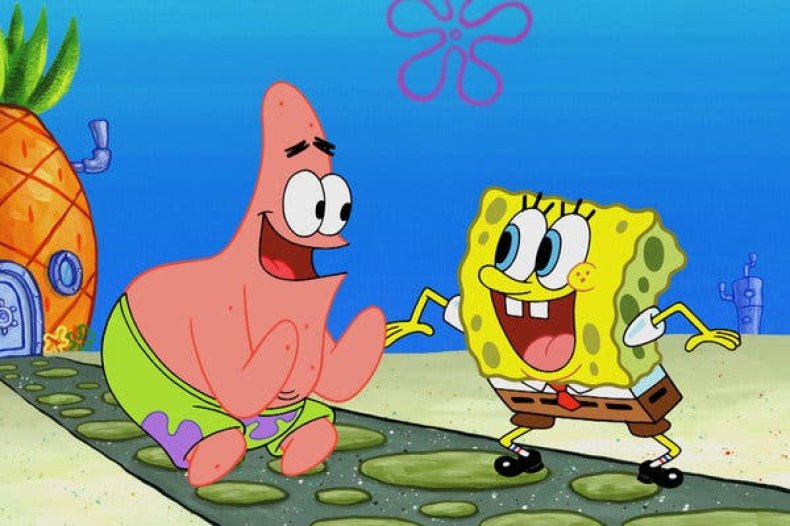 Another beloved cartoon that has been on the air for 22 years is SpongeBob SquarePants.
Beloved by school children and college students alike, the Nickelodeon series focuses on the title character and his aquatic friends in the underwater city of Bikini Bottom.
Receiving worldwide acclaim, SpongeBob has become a global franchise, with three movies, two spin-off series and another - about Squidward - in development.
Dora The Explorer (2000-2019)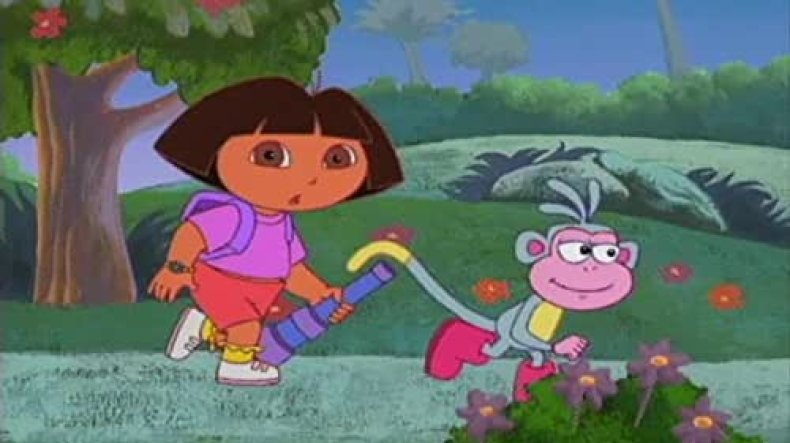 Dora's explorations lasted for 19 years before the Nickelodeon series ended in 2019.
The educational series followed a young Latina girl named Dora embarking on a series of quests with her talking purple backpack and anthropomorphic monkey named Boots.
Dora The Explorer has been translated into many languages and has led to books, toys and movies, with a live-action reboot on the way.
Peppa Pig (2004-present)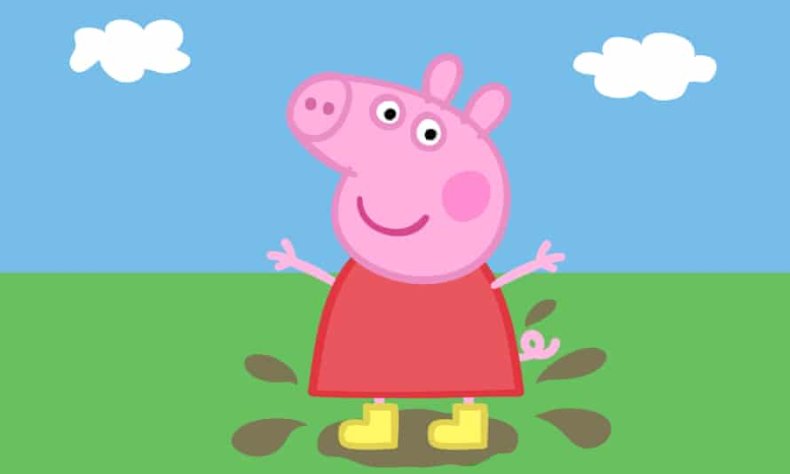 How big is Peppa Pig? Well, some parents of American youngsters have reported their kids developing British accents from watching the Nick Jr show.
Focusing on Peppa and her family, Peppa Pig has been on for 17 years so far and its popularity is on the rise, with the franchise spawning books, albums and a theme park.
The Fairly OddParents (2001-2018)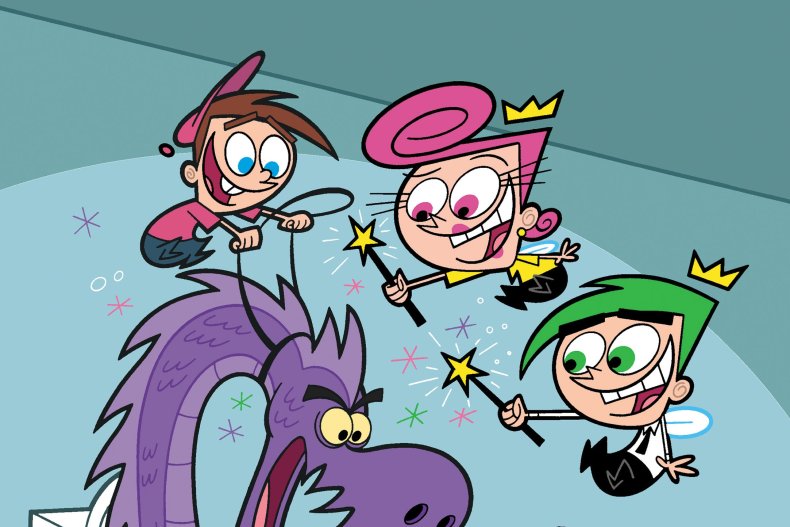 The Fairly OddParents aired for 17 years before its final season in 2018.
The second longest-running Nickelodeon cartoon, The Fairly OddParents follows Timmy Turner, a 10-year-old boy with two fairy godparents named Cosmo and Wanda.
It originally ran from 2001 to 2006 before being revived in 2007, and came to an end when creator Butch Hartman left Nickelodeon.
Cyberchase (2002-2019)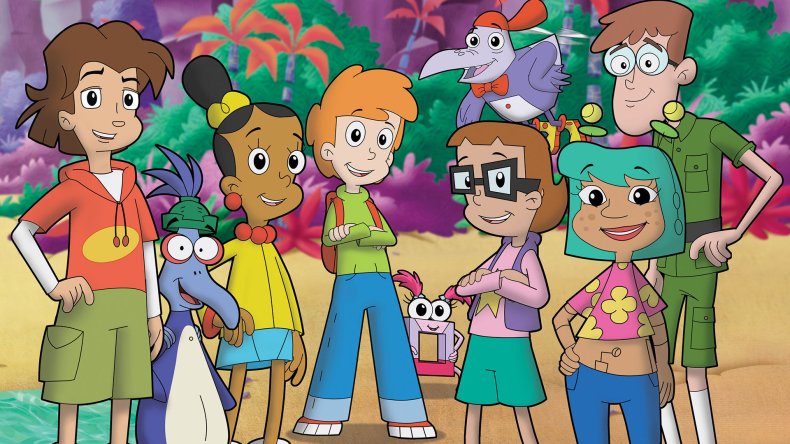 PBS Kids' educational show Cyberchase delivered lessons via entertainment to viewers for 17 years.
On the show, Jackie, Matt and Inez attempted to prevent the villain Hacker (voiced by Christopher Lloyd) from harming Earth from the digital universe of Cyberspace by using math, environmental science and wellness in their problem-solving.
The show, which ended in 2019, was praised for how it encouraged children to apply problem-solving skills in real life.
American Dad! (2005-present)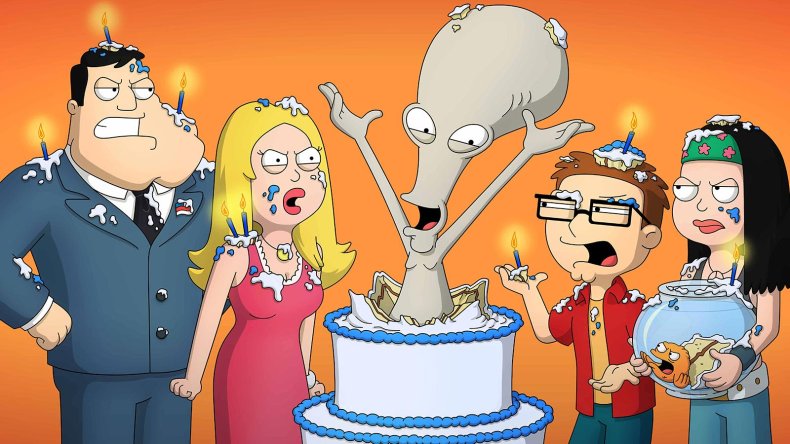 Another Seth McFarlane creation, American Dad! has been running for 16 years and 18 seasons so far.
The Fox show focuses on the upper middle class Smith family, led by father, husband, CIA agent and Republican Stan.
While Family Guy bases a lot of its humour on cutaway gags, American Dad! is more known for its surrealism and black comedy.
Squidbillies (2005-present)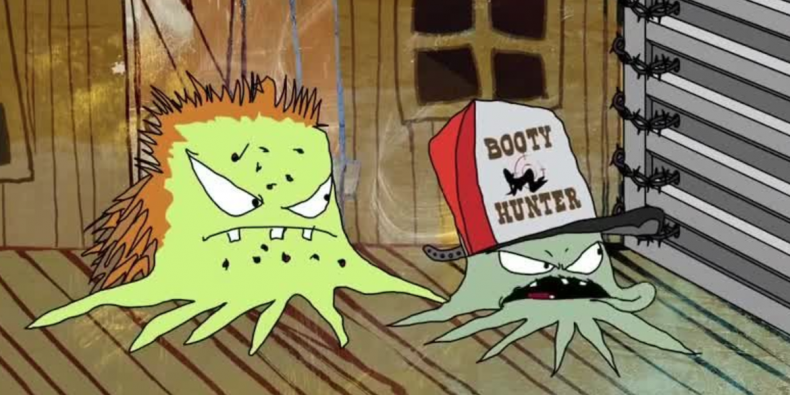 Adult Swim's Squidbillies has been on the air for 16 years so far.
The show is all about the Cuylers, a family of anthropomorphic hillbilly mud squids living in the Georgia region of the Blue Ridge Mountains, and the destruction they cause in the area.
Squidbillies' 13th season has been confirmed, but it is unknown what will happen to Early Cuyler, as actor Unknown Hinson made controversial comments about Dolly Parton over her support of the Black Lives Matter movement.
Curious George (2006-present)
Based on the hugely popular children's book series, the Curious George animated TV series has been running since 2006.
You know the score - the show's protagonist is a very curious, tailless monkey called George, who is taught lessons by his mentor and friend, the Man in the Yellow Hat.
Frank Welker voices George on the show, with Jeff Bennett providing the voice of his companion.
Curious George originally ended in 2015 on PBS Kids, but was revived in 2018.
Futurama (1999-2013)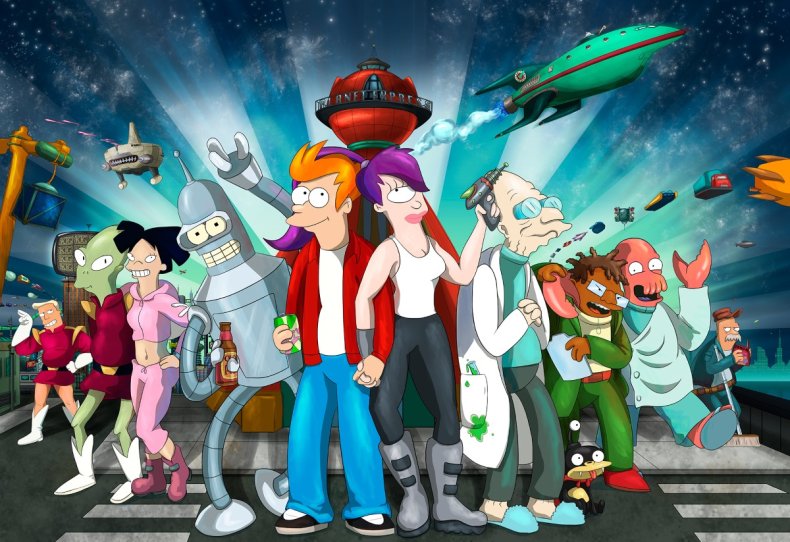 The Simpsons was a hard act to follow, but Matt Groening had 14 years of success with Futurama, which wrapped in 2013 after seven seasons.
The show followed the adventures of Philip J. Fry, who is cryogenically preserved for 1000 years and is revived in the 31st century to work at an interplanetary delivery company alongside the one-eyed Leela and robot Bender.
Futurama won six Emmys during its tumultuous run, which witnessed a cancellation by Fox, a resurrection as direct to video films, and a revival by Comedy Central.
Aqua Teen Hunger Force (2001-2015)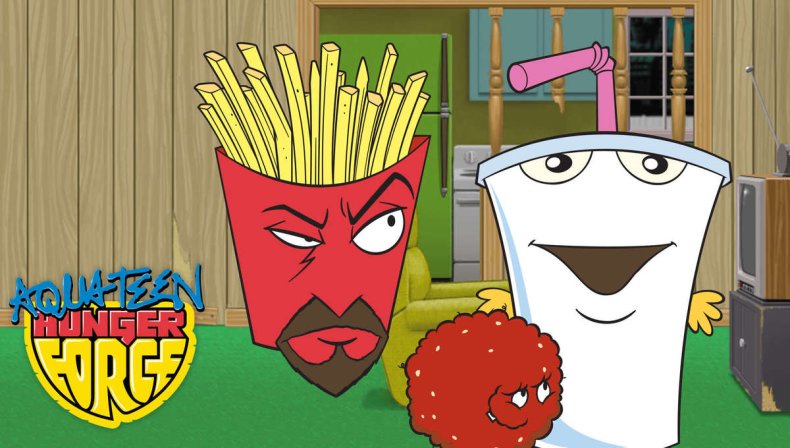 Who knew that a cartoon about anthropomorphic fast food items could run for 14 years?
This Adult Swim cartoon about a milkshake, a box of fries and a meatball and their interactions with their human neighbours is incredibly surreal, but that's what led to its late-night success.
When Aqua Teen Hunger Force was cancelled in its 11th season, it was Adult Swim's longest running original series.
Both the network and its creators have suggested new episodes may surface one day, so watch this space.
Space Ghost Coast to Coast (1994-2008)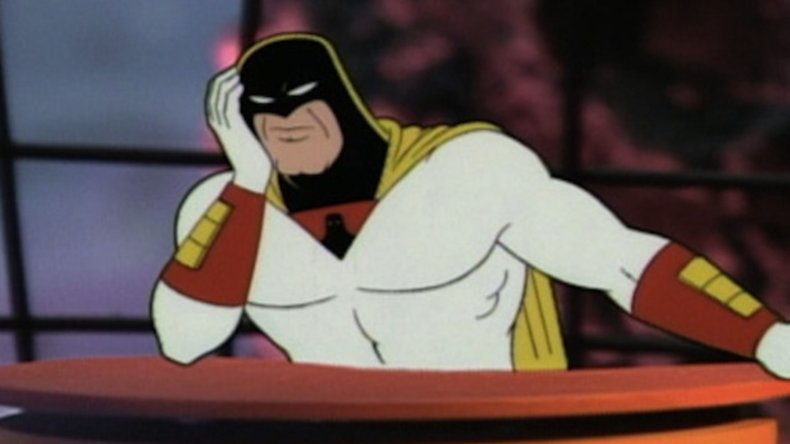 Cartoon Network's parody talk show Space Ghost Coast to Coast was a re-imagined version of the 1960s Hanna-Barbera cartoon character Space Ghost, and intended as a reboot for adult fans.
The show ran for 11 series and directly inspired the Adult Swim cartoons Sealab 2021, The Brak Show, Harvey Birdman, Attorney at Law, and Aqua Teen Hunger Force, with Eric Andre also citing it as an inspiration.
King of The Hill (1997-2010)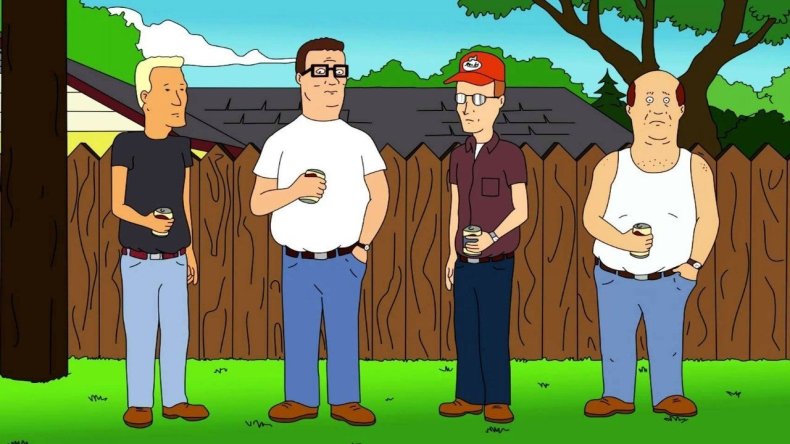 Considered one of the best sitcoms of all time, King of the Hill had ran for 13 years and 13 seasons when it ended in 2013.
Shunning surreal humour for finding funniness in the mundane, the cartoon followed the Texas-based Hill family, led by everyman Hank Hill (voiced by co-creator Mike Judge).
Throughout its run, King of The Hill won two Emmy Awards.
Rugrats (1991-2004)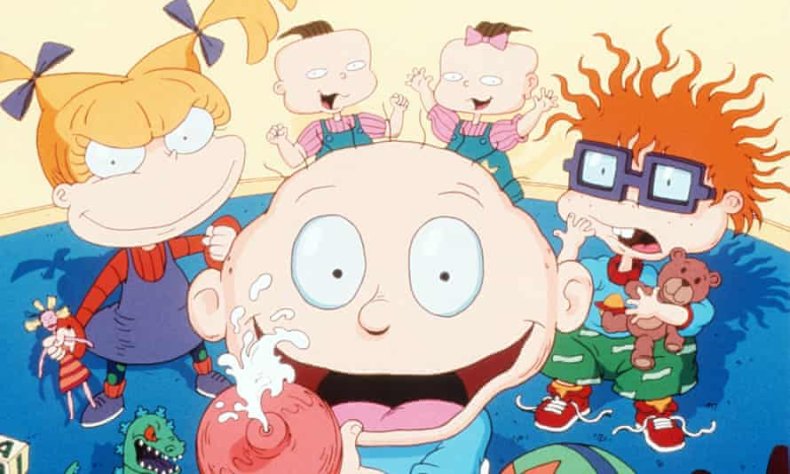 One of the jewels in Nickelodeon's crown, Rugrats ran for 13 years on the network from 1991 until 2004.
The show followed the day to day lives of a group of toddlers, Tommy, Chuckie, twins Phil and Lil, and Angelica, as well as the lives of their parents.
Consistent reruns led to a boost of popularity for Rugrats in the 1990s, leading to spin-off movies and a sequel about the toddlers 10 years later.
A CGI series with the original voices from the animated show was released this year.
Fat Albert and the Cosby Kids (1972-1985)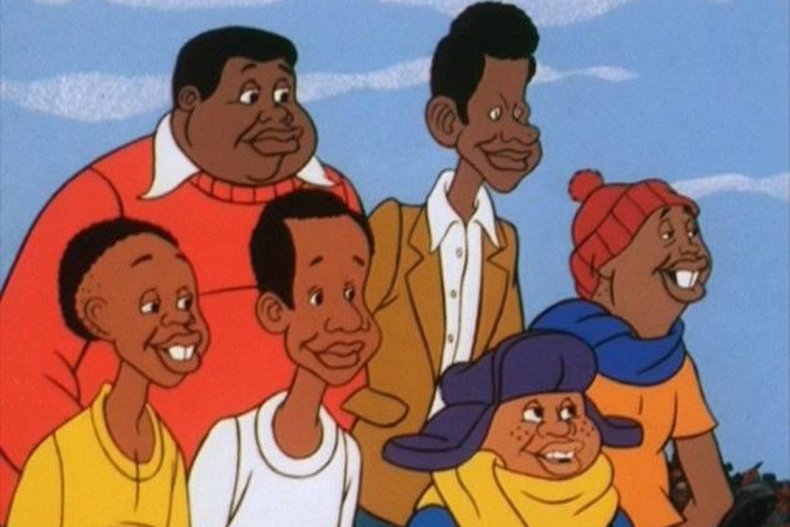 Created and produced by, and starring, Bill Cosby, Fat Albert and the Cosby Kids was based on the actor's memories of his childhood gang.
Each episode featured an educational lesson, while the show also featured live-action segments from Cosby.
Fat Albert ran for 13 years from 1972 until 1985.
Ed, Edd n Eddy (1999-2009)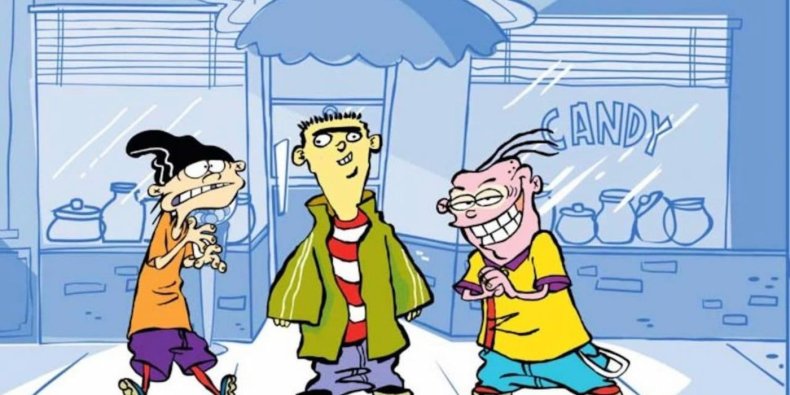 One of the Cartoon Network's most successful original series, Ed, Edd n Eddy followed a group of similarly named preteens, collectively called "The Eds", as they came up with schemes to make money from their peers to buy jawbreakers.
The show ended after 10 years with the TV movie, Ed, Edd n Eddy's Big Picture Show.
Bob's Burgers (2011-present)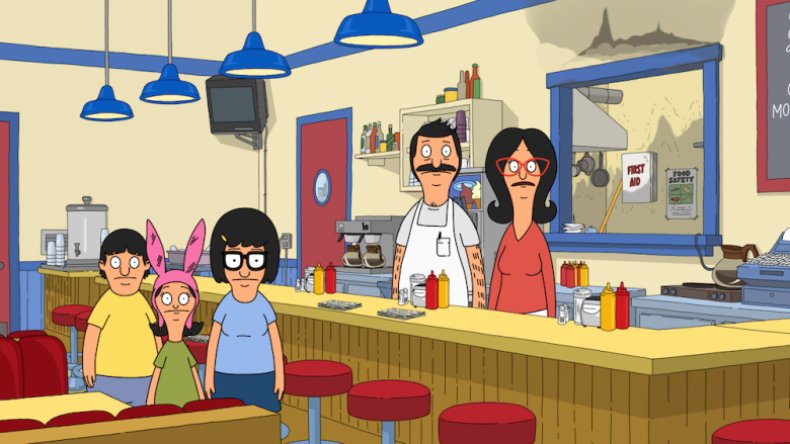 Bob's Burgers is celebrating a decade on the air this year.
While it began with mixed reviews in 2011, reaction has been increasingly positive over the years, and a 12th season and a movie have been confirmed.
Bob's Burgers is all about the Belcher family - Bob, Linda and their three children, Tina, Gene, and Louise - who run a hamburger restaurant.