Longtime GOP Activist Endorses Joe Biden for President: 'Character Is on the Ballot'
Longtime GOP activist and former New Hampshire attorney general Tom Rath recently endorsed Democratic candidate Joe Biden for president.
In a statement first shared with WMUR News in New Hampshire, Rath wrote, "Character is on the ballot this November." He continued:
As we choose a candidate, decency, honor and personal integrity matter most. Party identification matters not at all. Donald Trump has none of these qualities. Joe Biden has them all in abundance. Joe Biden understands who we are and who we can be as a nation. He does not demean, insult or divide.

Joe Biden calls all Americans to a better place, a higher purpose. He fits this moment. For those reasons, with confidence and enthusiasm, I will vote for him. This election, character not only matters, it matters most.
Rath served as the New Hampshire attorney general from 1978 to 1980 before entering private practice, founding Rath, Young and Pignatelli in Concord, New Hampshire. 

Rath actively worked with the Republican Party for years and was a delegate to the Republican National Convention from 1984 to 2008. He also served as a senior advisor to the presidential campaigns of George W. Bush, Howard Baker, Mitt Romney, Robert Dole and Lamar Alexander.
The former New Hampshire attorney general did not make a public endorsement during the 2016 presidential election between Donald Trump and Hillary Clinton, and he told WMUR News that Biden is his first public endorsement of a Democrat.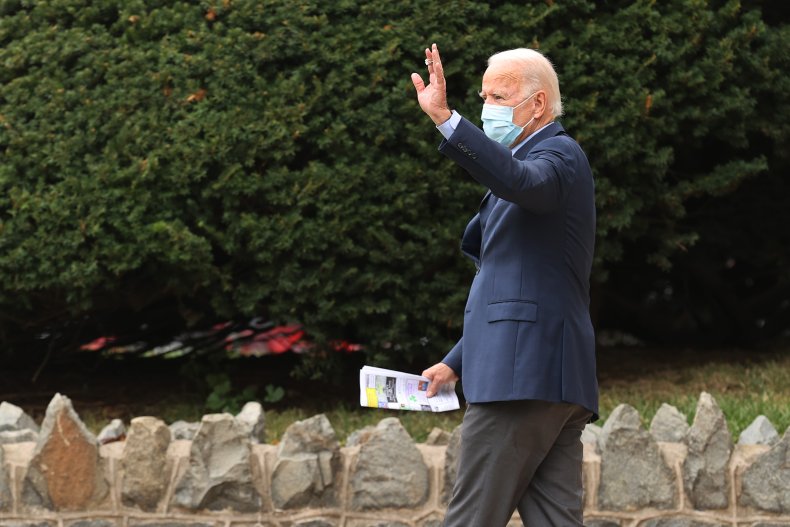 Rath is not the first Republican to show support for Biden in the upcoming presidential election. Three former GOP governors of swing states—Michigan's Rick Snyder, Ohio's John Kasich, and Pennsylvania's Tom Ridge—have all endorsed Biden over Trump.
Ridge wrote in his Biden endorsement that Trump "lacks the empathy, integrity, intellect and maturity to lead."
Kasich, who ran against Trump in the 2016 Republican primary, endorsed Biden while speaking at the Democratic National Convention in August: "We can all see what is going on in our country today, and all the questions that our facing us, and no one person or party has all the answers. And I know that Joe Biden with his experience and his wisdom and his decency can bring us together to help us find that better."
Biden has also received presidential endorsements from four former Republican cabinet members, including Chuck Hagel (defense), Ray LaHood (transportation), Colin Powell (secretary of state) and Christine Whitman (EPA director).
Newsweek reached out to Rath and the Biden and Trump campaigns for comment but did not receive a response in time for publication.