Longtime GOP Voter Embarrassed to Be 'Affiliated' With Republicans Who Have No 'Backbone' Amid Trump Impeachment Probe
At least one Republican voter has had it with the way the GOP has defended President Donald Trump during the impeachment hearings and is "disappointed" with the Republican party.
"I am so disappointed in the Republican party," Boyce O'Brien told CNN Thursday. "It's embarrassing to me to even be affiliated with it at this point. My hope is that they'll finally develop a backbone and stand up for what's right."
"My entire life I voted Republican," O'Brien said. "Every single time up until the last election."
Arizona voter Carly Rebuck told CNN that she switched parties after Trump's 2016 election, despite having identified as a Republican her entire life.
Rebuck told the news outlet that the late politician John McCain's presence in the senate "made me feel proud to be an Arizonian," Rebuck said. "It made me feel proud to be a former Republican."
Rebuck said that seeing John McCain give his iconic "thumbs down" sign when voting meant a lot to her. However, things are different now.
"I don't recognize the Republican party as it is right now," Rebuck said.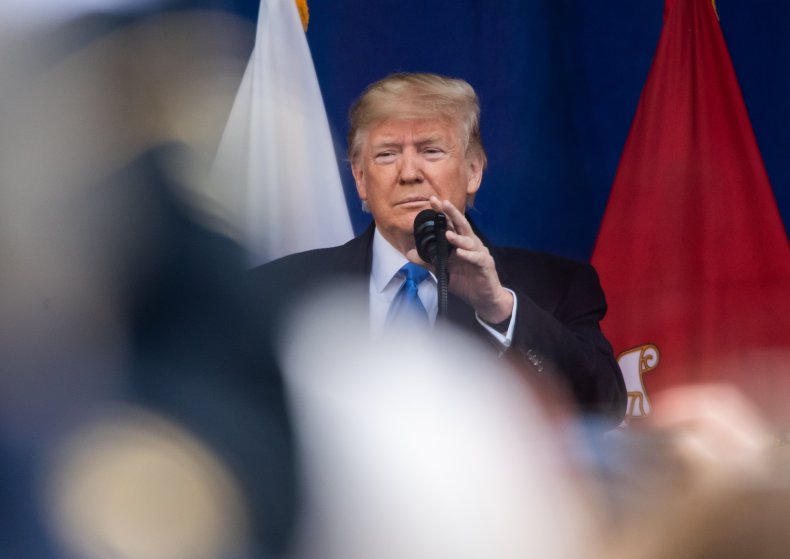 Voters like these aren't the only ones turning away from what the Republican party has become under Trump's administration. Texas Republican congressman Will Hurd announced in July 2019 that he would not seek reelection.
Hurd, the only African-American Republican in the House of Representatives, said in an interview that he wanted to bring more diversity into the Republican Party, according to Politico.
"I am interested in helping other candidates like me," Hurd said on CBS' Face the Nation. "I think I want to see a Republican Party that has more folks that look and sound and operate like I do."
Hurd's criticism of the Republican Party was echoed in a statement he made concerning his political future, where he revealed he intends to "stay involved in politics to grow a Republican Party that looks like America."
"As the only African American Republican in the House of Representatives and as a Congressman who represents a 71% Latino district," Hurd continued, "I've taken a conservative message to places that don't often hear it. Folks in these communities believe in order to solve problems we should empower people not the government, help families move up the economic ladder through free markets not socialism and achieve and maintain peace by being nice with nice guys and tough with tough guys."
He added: "These Republican ideals resonate with people who don't think they identify with the Republican Party. Every American should feel they have a home in our party."
Iowa Representative Andy McKean left the Republican Party in May 2019 and became a Democrat. He suggested that Trump was to blame for his switch of allegiance.
Trump set a "poor example" with his bullying, shortsighted policies and "willingness to ridicule or marginalize people for their appearance, ethnicity, and disability," McKean said, before asserting that he could no longer remain a Republican.
"Some would excuse this behavior, claiming Trump is just telling it like it is—and that this is the new normal. If this is the new normal, I want no part of it," McKean wrote in The Atlantic. "Unacceptable behavior should be called out for what it is—and Americans of all parties should insist on something far better from the man holding the highest office in the land."