Longtime Viewers Criticize '90 Day Fiance' for Showing Children Meeting Their Parents' Online Lovers
Season 7 of 90 Day Fiancé premiered on TLC Sunday night, and some longtime viewers continue to have a complaint. While the loyal watchers return season after season for the show's addictive drama, it seems some of them are tired of watching children get caught up in the tumultuous love stories that unfold on the reality show.
The premiere episode was met with hundreds of reactions from fans on Twitter, many of whom called out parents on the show for moving in with online lovers they barely know. This hit a nerve for some, who said that in situations where a child is present, a stranger in the home is not appropriate.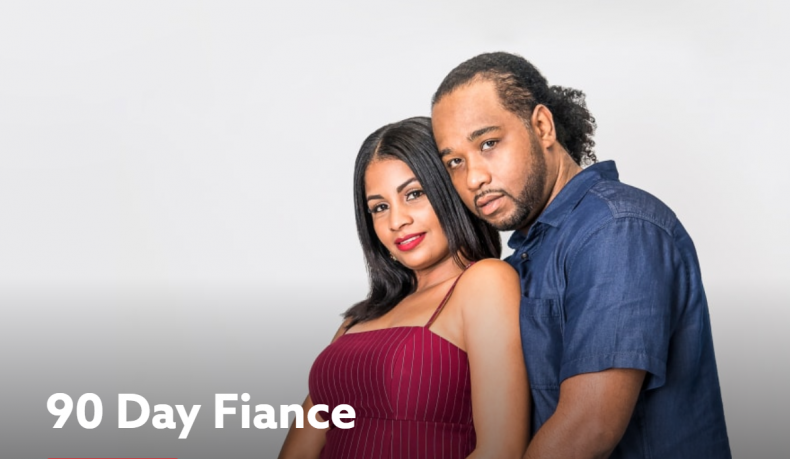 While Season 7 features a handful of couples with children, and one with a pregnancy, it's far from the first time children have been caught in the middle of their parent's 90-day love. Fans will remember Nicole and Azan's long-distance relationship, and her daughter, May, called Azan "Dad" long before she had even met her mother's boyfriend.
In the past, other couples have considered moving their children across the world for love. 90 Day Fiancé: The Other Way saw star Deavan bring her new baby and toddler to South Korea for a life with her distant love, Jihoon. 90 Day Fiancé Season 6 showed Larissa Dos Santos Lima without her children in America, where, now divorced, she lives alone.
In the premiere episode of Season 7, viewers took an immediate liking to Michael's children. The 41-year-old has two children who will now be partially raised by Juliana, a 23-year-old from Brazil. Despite Michael's love for the younger woman, his children are aware of her close proximity to their ages. The children were applauded by viewers for smart comments, as well as their awareness of their new stepmother's place in their lives.
Another strong opinion about Season 7 centers on couple Emily and Sasha. Sasha is moving to America from Russia, and some viewers are concerned about her happiness. Sasha, who has been married twice, seems to be her perfect match, but fans seemingly took the side of Emily's family, who are worried she could be his third divorce.
Fans also slammed Sasha for leaving two children—from his prior relationships—in Russia to start a family in America with Emily.
90 Day Fiancé first aired on TLC in 2014 and has been wildly successful since. The show has a handful of spinoffs like 90 Day Fiancé: The Other Way, 90 Day Fiancé: Before the 90 Days and 90 Day Fiancé: Happily Ever After?