Tributes Paid to Dr. Lonnie Smith, Organ Virtuoso, Who Has Died Aged 79
Tributes are pouring in for Lonnie Smith, the Hammond B-3 organ virtuoso who has died at the age of 79.
The NEA Jazz Master of 2017 passed away in his home in Florida from pulmonary fibrosis, his label Blue Note Records has confirmed.
"We're deeply saddened to announce that Hammond B3 organ legend Dr. Lonnie Smith passed away today at 79 years old," Blue Note Records wrote on Twitter. "Doc was one of the funkiest & most inventive organists to ever walk the earth & we were proud to bring this remarkable man's joyous music to fans all over the world."
Born in Lackawanna, New York, a suburb of Buffalo, in 1942, the lauded organist was known for his unique Hammond stylings from the golden era of 1960s organ ensembles.
He also collaborated with the likes of Norah Jones, the Roots and Iggy Pop throughout his career.
His final album, Breathe, came out earlier this year.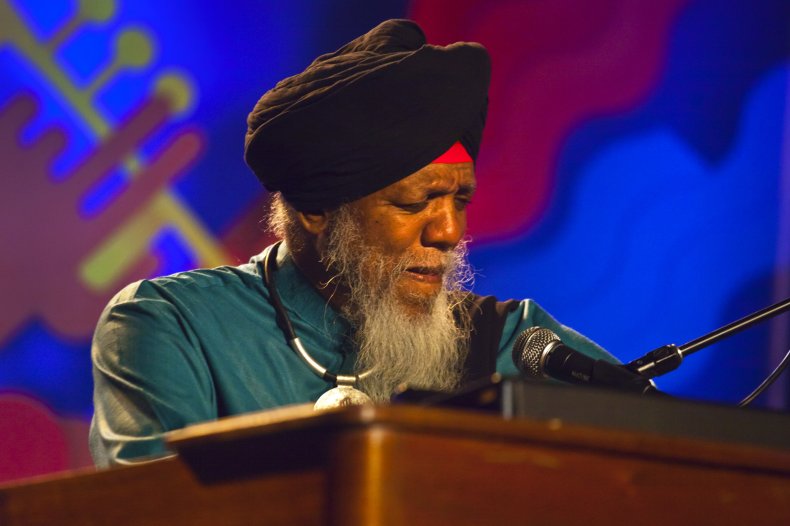 Musicians and music fans all over have been paying tribute to the late talent, who is being remembered for his skillful contributions to soul, jazz and gospel music.
"Just got the very sad news about my friend and one of the Legends of The Organ, Dr. Lonnie Smith has made his final transition," tweeted jazz trumpeter Joey DeFrancesco. "He'll be missed dearly, but never forgotten. He brought much joy to the world with his music. Love you Doc!! RIP."
While photographer Atane Ofiaja shared a photo of Smith performing and added: "R.I.P. Dr. Lonnie Smith. Dug up this video of him performing at the 75th anniversary celebration of Blue Note records back in 2014."
Jazz musician Ted Gioia shared an obituary and tweeted: "An undisputed master of the Hammond organ, Smith started his career with Blue Note Records in the 1960s, and returned to the label 5 years ago—and was named a NEA Jazz Master in 2017. A remarkable career."
Bubbles the DJ tweeted: "Rest in Power Dr. Lonnie Smith. Many thanks for your contribution to this music we love so dearly. Black music is definitely richer."
Author Aaron Cohen added: "Sad to hear of the passing of the awesome organist Dr. Lonnie Smith. A thrilling musician and a lovely, hilarious guy. This was at a 1997 jazz organ concert: Along with the two of us, the others are Jimmy McGriff, Charles Earland and Johnny 'Hammond' Smith."
While music journalist @Passionweiss added: "RIP to the good doctor, Lonnie Smith, turbaned mystic on the Hammond Organ, whose astral hymns supplied cosmic funk for ATCQ & Madvillain, the sideman extraordinaire for George Benson & Lou Donaldson, who blended the eerie w/ ecstatic soul like none other."