Lonzo Ball Injury Update: Lakers Guard Set to Miss at Least Another Two Games with Ankle Injury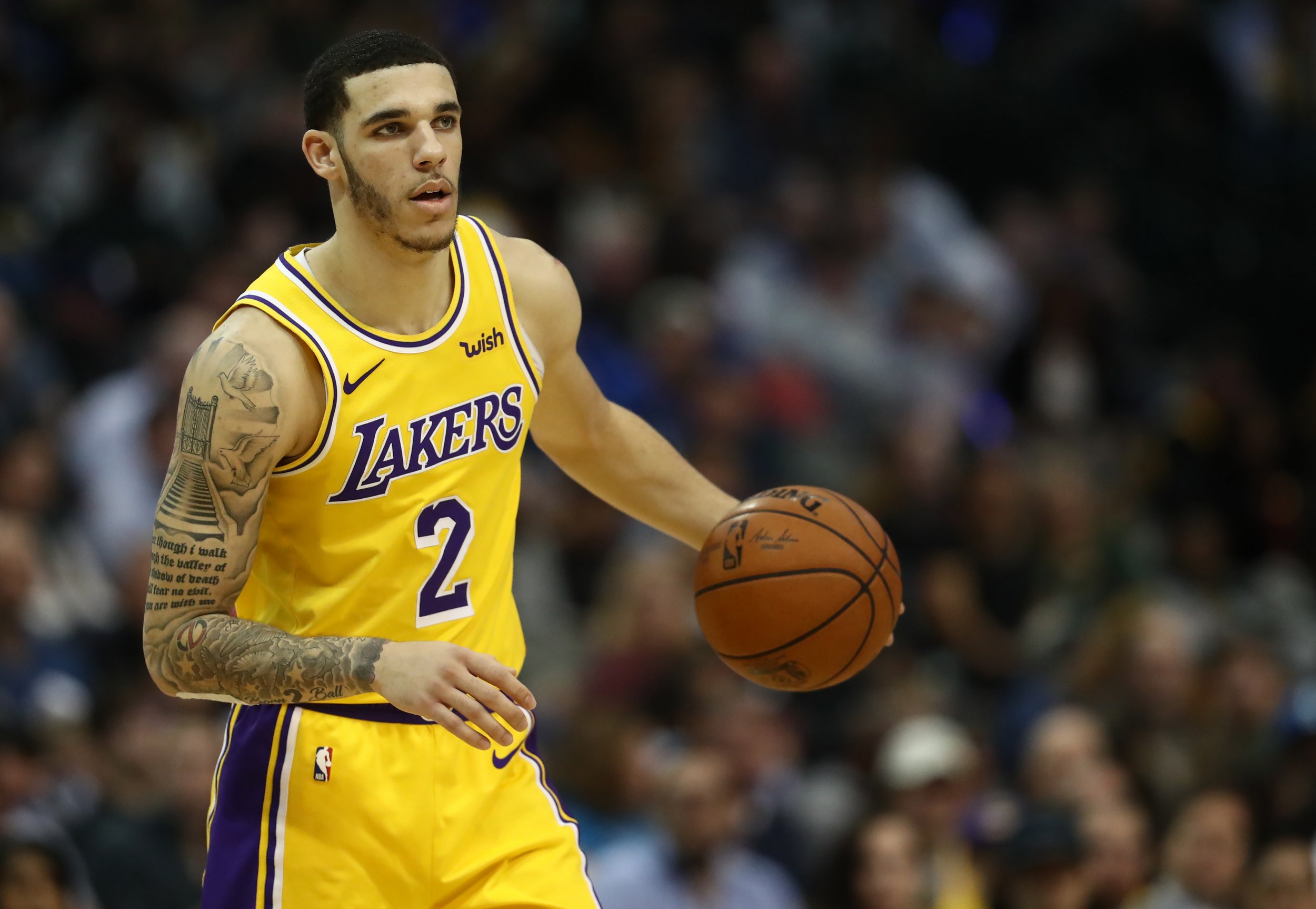 Lonzo Ball's prolonged absence is set to continue for a while longer, with the Los Angeles guard scheduled to have his ankle injury re-evaluated on Thursday.
The second-year guard sprained his left ankle on January 19 and an MRI scan the following day confirmed he had suffered a Grade 3 sprain.
While the injury entailed a ligament tear, Ball avoided surgery and was initially expected to be out for between four and six weeks. Having used crutches and a protective boot for the first week after his injury, Ball began running on an underwater treadmill two weeks in a bid to speed up recovery.
However, Tania Ganguli of the Los Angeles Times reported last week that his return was complicated by the emergence of a bone bruise in his ankle.
According to Lakers Nation, the Lakers are expected to provide an update on Ball's injury either on Thursday evening or on Friday morning.
Regardless of the outcome of the evaluation, the second overall pick of the 2017 draft is expected to sit out Friday's home game against the Milwaukee Bucks and Saturday's road game against the Phoenix Suns.
Following the game in Phoenix, the Lakers don't play until Monday night, when they host the Los Angeles Clippers. Ball averaged 9.9 points, 5.4 assists and 5.3 rebounds per game before his injury and his absence has been sorely felt. The Lakers have gone 5-9 without him and have clearly missed Ball's defensive impact and ability to put opposing point guards under pressure.
Los Angeles has conceded an average of 121 points per game without Ball and has posted the four-worst defensive record in the league in the 14 games he's missed.
The former UCLA student was an interested spectator on Wednesday night as the Lakers beat the New Orleans Pelicans 125-119 at the Staples Center to pick up much-needed win.
LeBron James finished with 33 points, 10 assists and six rebounds, while Kyle Kuzma and Brandon Ingram combined for 45 points and Rajon Rondo chalked up 11 points and 16 assists. The pick of LeBron's night was a one-legged three-pointer with 31 seconds left in the final period, which sealed the win.
Asked about his shot after the game, the three-time NBA champion said: "I just trusted my mechanics, trusted my shot and gave it a chance and it went in."
The win improved the Lakers 30-31 for the season but they remain three games behind the Clippers, who currently hold the final playoff spot in the Western Conference.