Lonzo, LiAngelo and Lavar Ball Out-Trump Trump in Attention Whoredom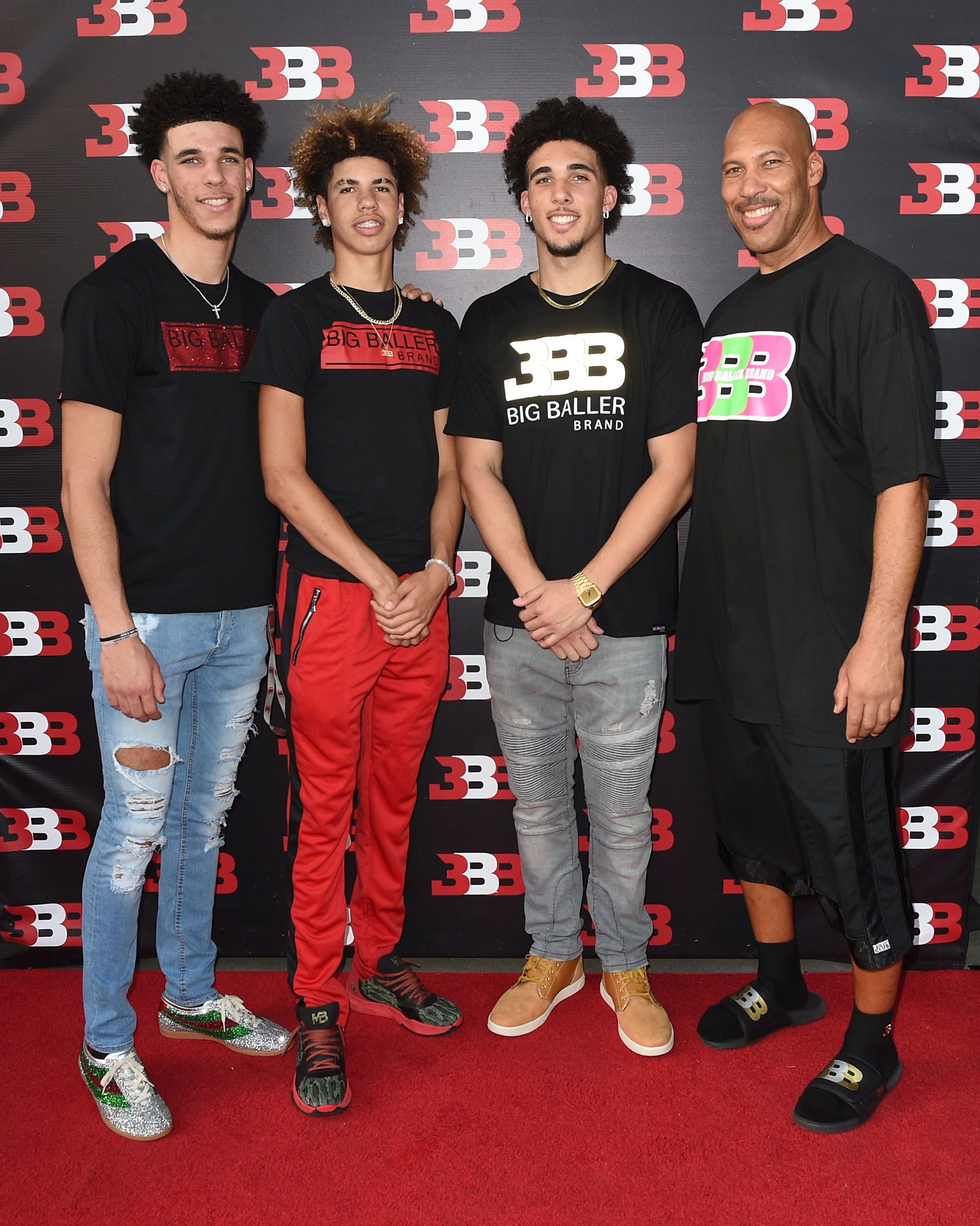 It's time for a mid-November hoops scouting report on the Ball brothers of Los Angeles: UCLA freshman LiAngelo Ball is bad at stealing and Lakers rookie Lonzo Ball is bad at shooting.
Last week, Bruin LiAngelo, who is 6'5," was arrested in China, along with 6'10" teammates Cody Riley and Jalen Hill, after the trio allegedly pilfered sunglasses from a Louis Vuitton retail outlet in the city of Hangzhou. (What made them stand out to store security?)
On Monday night, 6'6" Lonzo shot three for 10 from the field in a Lakers' win at Phoenix to maintain his position as the lowest-rated shooter, in terms of percentage, in the NBA (31.3%). He Got Game, meet He Got Lame. Or more to the point, He Got Fame.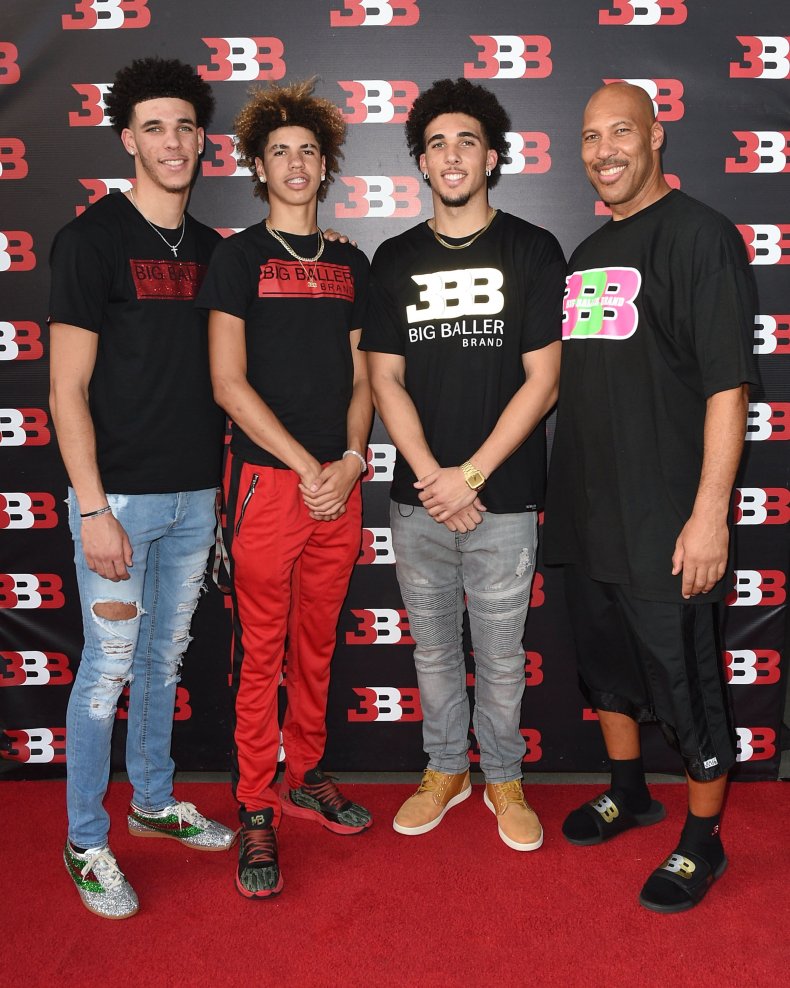 In the past week, while the Balls were making news on either side of the Pacific Rim without being able to consistently locate a specific rim, the family garnered more of what it values most: celebrity. There is already a Facebook reality series, "Ball In The Family," though a better title may be "Creeping Up On The Kardashians." On Saturday Night Live, Kenan Thompson impersonated the family patriarch, LaVar Ball, on "Weekend Update," promoting a new shoe, the "Legendo 20," in which each sneaker would cost $700,000. "You can only buy them one at a time."
Parody depends upon hyperbole, of course, but then LaVar's family business, Big Baller Brand, actually does offer a shoe, the ZO2 Prime Remix, for $695. That's three times as expensive as the priciest Nike Air Jordan on the market. LaVar, who averaged two points per game at Washington State, has brazenly proclaimed that he could beat that shoe's namesake in a one-on-one contest.
That's because truth does not matter to LaVar Ball, only sound bytes do. (Sound like anyone else you know?) After Lonzo scored three points on one-for-six shooting in his NBA debut last month, LaVar hijacked ESPN SportsCenter to mansplain that his eldest son had a "great night." It may only be a matter of time before Big Baller Brand sells shovels and knee-high waders.
To be fair, LaVar's progeny (a third sibling, 16-year-old LaMelo, is being home-schooled), are legitimate prodigies. Over the weekend, Lonzo became the youngest player in NBA history to record a triple-double. Last season, LiAngelo averaged 33 points per game at Chino Hills High School, in California, and LaMelo once scored 92 points in a game for that same Chino Hills squad.
Moreover, it is not Lonzo's, LiAngelo's or LaMelo's fault that their pops is a summa cum laude graduate of the Trump University school of attention whoredom, or that, when it came to naming them, LaVar must have been binge-watching Teenage Mutant Ninja Turtles. Lonzo, who just turned 20 a few weeks ago, is already well-versed in pro-speak. After being benched for the entire fourth quarter of the Lakers' 100-93 win on Monday evening, Lonzo said, "We got a win so I got no complaints."
Meanwhile, teammate and fellow rookie Kyle Kuzma, whom the Lakers selected with the 27th pick in last summer's NBA draft—25 spots behind Lonzo—is averaging four more points per game in nearly identical minutes. The most delightful aspect of Kuzma's game is that no one knows who the hell his father is.
Purely as a shooter, Lonzo is not having a ball. He ranks 124, or dead last, in the NBA among in field-goal percentage as well as dead last (140th) in three-point field-goal percentage. Two weeks ago against Portland he played 28 minutes and finished with zero points; the last time a top-five draft pick played that many minutes and went scoreless was 1992 (Dikembe Mutombo).
"He's been shooting that way his whole life...so we're not gonna mess with it," says Lakers general manager Magic Johnson, who earned five championship rings and induction into the Basketball Hall of Fame with an aesthetically frightful jump shot. "If after the season he's not shooting well, then we'll sit down with him and say, 'Hey, let's maybe look at this a different way."
Lonzo's problems are mechanical; LiAngelo's were criminal, at least until the President of the United States intervened. Donald Trump, who just happened to be visiting Asia when the Vuitton larceny went down, asked his Chinese counterpart, Xi Jinping, to do him a solid by dropping the charges. (Give LiAngelo and his pals this: they have impeccable timing.) By Tuesday morning the three Bruin players were on a flight headed back to California, but not before legendary Bruin great Bill Walton shamed them publicly.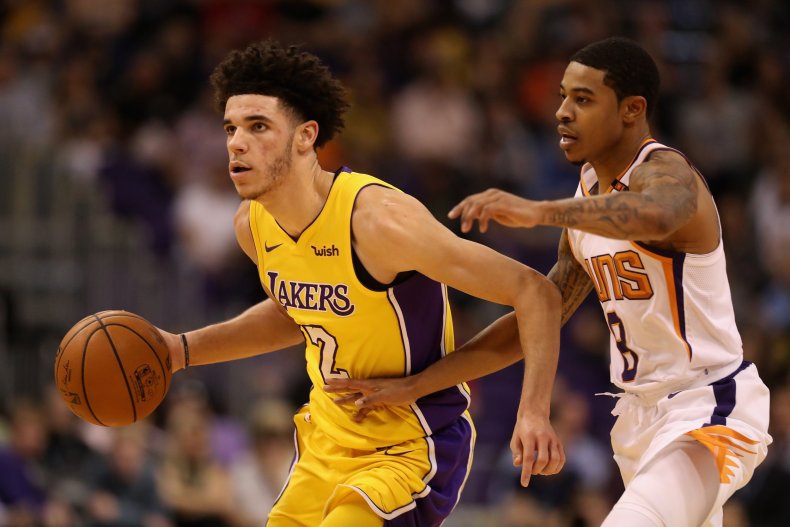 Walton, an outspoken and unfiltered broadcaster, happened to be calling UCLA's game against Georgia Tech in Hangzhou on Saturday. A devoted pupil of his UCLA coach, John Wooden, who developed the "pyramid of success," Walton lashed out on the Bruin trio's pyramid of excess, teeing off his rant at the opening tipoff:
"I am sad, disappointed and embarrassed. This is a very big deal. The noble purpose here has been stained. Our hosts...have done everything right to make this all work. Now, members of our family have displayed an appalling lack of honor, lack of decency, lack of respect, by doing something in someone else's home that they would never do in their own. And I want to apologize right now on behalf of the human race for this travesty."
Walton's son, Luke, by the way, is the Lakers' head coach. Lonzo's coach.
LiAngelo's arrest left his father speechless, but not for long. Initially LaVar said that he was unable to talk due to "the legal nature of the matter," but the reality show must go on. Before the weekend was out, before his middle son had been excused from house arrest by the clemency of Chinese president Xi, LaVar told ESPN, "Everyone's making it a big deal. It ain't that big a deal."
LiAngelo Ball is bad at stealing. Lonzo Ball is bad at shooting. And LaVar Ball is forever unable to provide an assist.