Lonzo Ball's Triple-Double is Great But Beware Walking Away From a Fight—Just ask Blake Griffin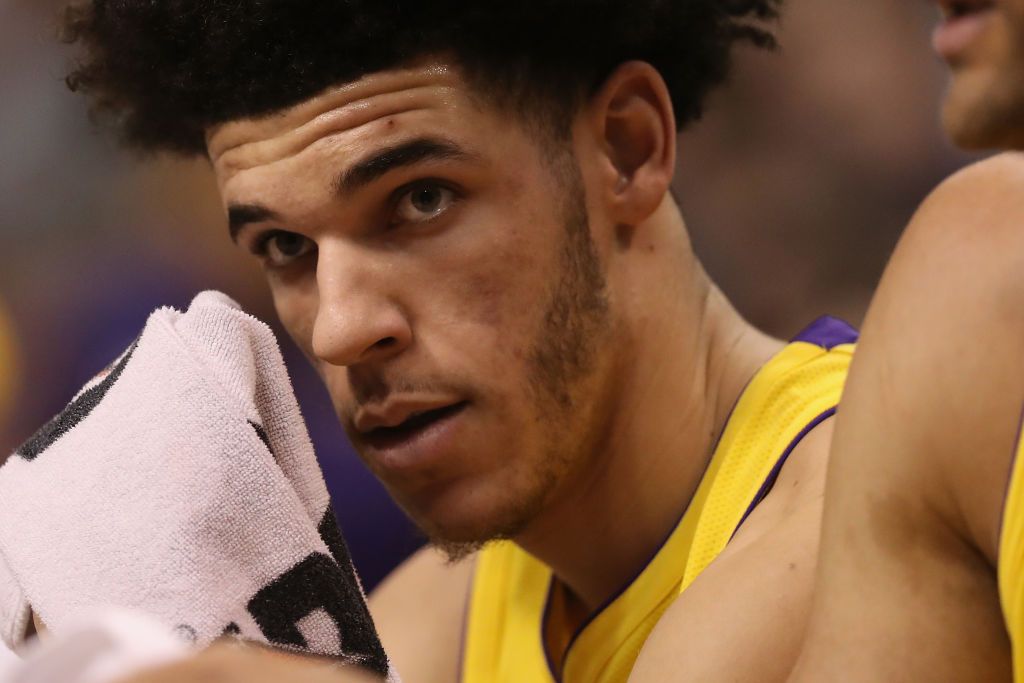 "Blake Griffin is soft. Like the soft serve. You could put a chocolate coating on top and it gets even softer underneath."
Those are the words of Raja Bell, a former NBA journeyman who later joined the Cleveland Cavaliers front office, in January 2016 as he discussed the Los Angeles Clippers' power forward. Accusations like this had followed the 2009 No.1 overall pick ever since he joined the team.
The perception of Griffin, over the years, was that he wouldn't respond or retaliate to aggressive play. The only danger was he'd send a death stare in the direction of row Z. In 2013, Charles Barkley tried to give Griffin some advice. "Blake Griffin, I like you a lot," he said. "You seem like a nice kid. [But] you gotta stop these guys from hitting on you. Shaq [O'Neal] is a perfect example. At some point Shaq stopped [and said], 'y'all can't keep hitting on me because I'm a big guy,' and, Blake, I'm telling you now, you gotta say I'm gonna be hitting y'all back."
And, after this weekend, Barkley might be inclined to share the same advice with Lonzo Ball. On Friday night, a scuffle broke out at Staples Center between Kentavious Caldwell-Pope and Tyler Ulis in the fourth quarter of the Phoenix Suns' 122-113 win over the Los Angeles Lakers. But instead of Caldwell-Pope and Ulis, the focus after the game was on how Ball, the 20-year-old rookie, reacted.
Newsweek subscription offers >
Related: Lonzo Ball can't shoot straight and no-one knows why
A clip of the incident was published on social media, showing Ball turn his back and walk away from the scuffle while all of his teammates rushed over. Asked about what happened after the game, Ball said: "It's the NBA. People ain't really gonna fight, so I ain't trying to get no tech."
Take a look:
Ball would rather the focus be on his achievements from the weekend, after he registered a triple-double in the Lakers 127-109 win over the Denver Nuggets on Sunday night. He finished the game with 11 points, 11 assists and a career-high 16 rebounds.
It was Ball's second triple-double of the season, becoming just the second rookie in Lakers history to post more than one, along with Magic Johnson. His 16 rebounds are the most by a rookie this season and since 2000, according to ESPN.
Ball's first triple-double came during a loss at Milwaukee earlier this month. "This one is a lot better," he said. "I actually like this one. Just [need to] keep building on it."
But Ball may also need to build on his reputation now. He wouldn't want the league to think he's a soft target—just ask Blake Griffin.
Lonzo Ball's Triple-Double is Great But Beware Walking Away From a Fight—Just ask Blake Griffin | Sports