Lonzo Ball Stars in Lakers Win Over Oklahoma City Thunder, Twitter Goes Wild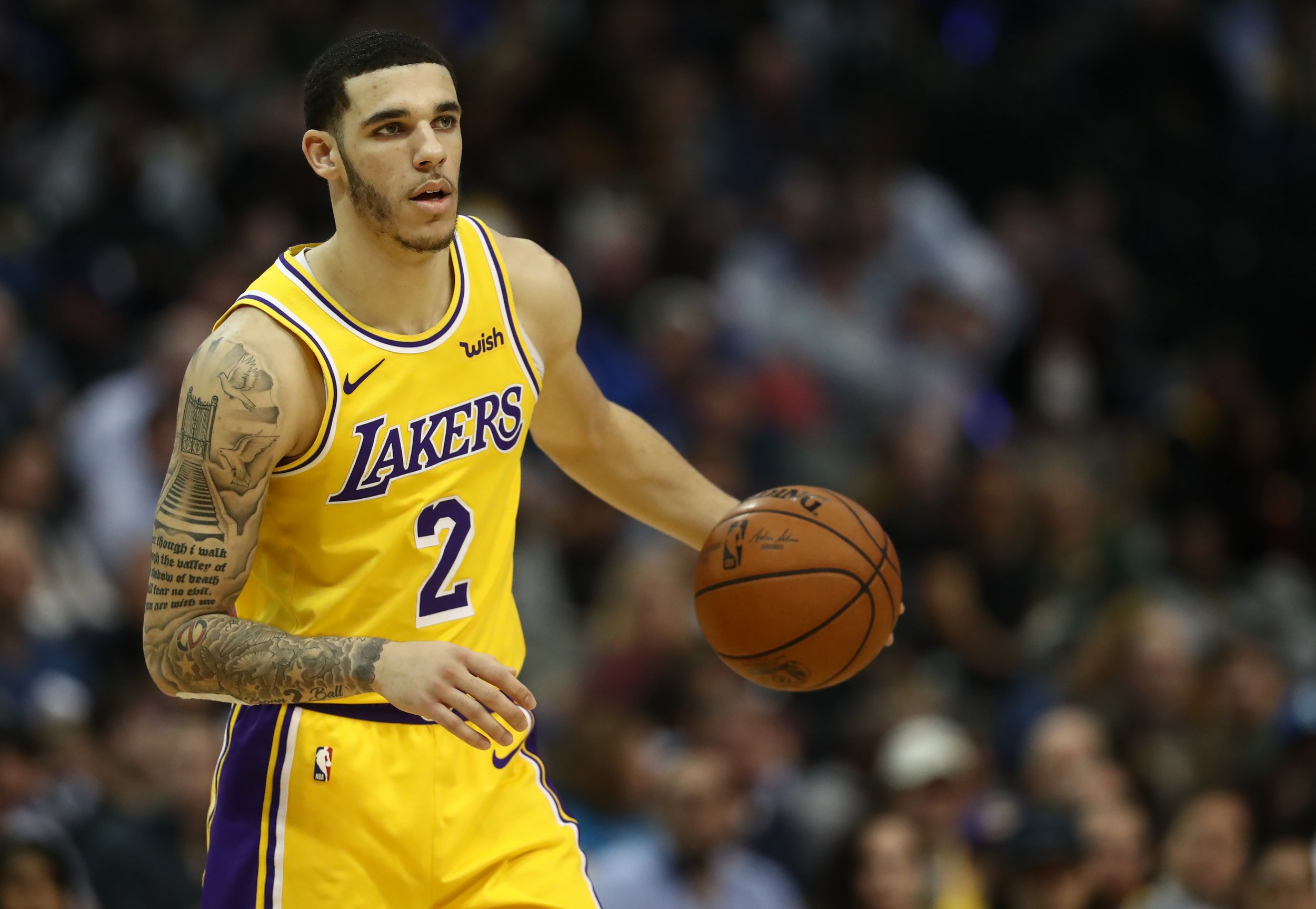 Lonzo Ball starred as the Los Angeles Lakers upset the Thunder in Oklahoma City on Thursday night with a 138-128 win in overtime. The 21-year-old finished with 18 points and 10 assists as the Lakers' young players showed the kind of maturity they have sorely lacked at times this season.
With LeBron James missing his 12th consecutive game because of the groin injury he picked up against the Golden State Warriors on Christmas Day, the Lakers roared back from a 12-point deficit in the first quarter and then kept the Thunder to just six points in overtime.
Read more: The latest LeBron James injury update is a blow for the Lakers
Ball scored five of the Lakers' 16 points in the extra period, adding two rebounds and an assist. The second overall pick of the 2017 NBA draft has struggled to find his feet in the league so far, but his performance on Thursday night received plenty of praise.
Ball's efforts in overtime were even more impressive, as it came after he handed the Thunder a chance to force the game into the extra period. With 2.9 seconds left and the Lakers up 122-119, Ball fouled Westbrook on a three-pointer, sending the 2017 MVP to the charity stripe.
The Thunder star converted all three free throws to send the game into overtime, while Ball was mocked on Twitter.
"They [the Lakers coaching staff] told me to foul him [Westbrook] and I thought I got the foul off before he got up to shoot the ball, but apparently that's not what happened," Ball told reporters in the locker room, as per Spectrum SportsNet.
However, NBA crew chief Tom Washington came to the Lakers guard's rescue after the game, admitting Westbrook should have never been awarded free throws.
"Upon being able to see the review of the play, we realized that the illegal contact happened prior to his upward motion, so it should have been a side-out," Washington was quoted as saying by the Associated Press.
Ball wasn't the only young Laker to step up on Thursday night. Kyle Kuzma had 32 points, eight rebounds and four assists, while Ivica Zubac came off the bench to score 26 points in 28 minutes, adding 12 rebounds.
The win was the Lakers second in a row and improved their season record to 25-21, which keeps them tied them with the Utah Jazz for the final playoff spot in the Western Conference.
Los Angeles ends its two-game road trip in Houston on Saturday night, before beginning a four-game home stand with a matchup against the Golden State Warriors on Monday.
The loss against the Lakers was the second in a row for the Thunder, who slipped to 26-18 but remain third in the Western Conference.