A Look at the Final Round of Champions League Group Games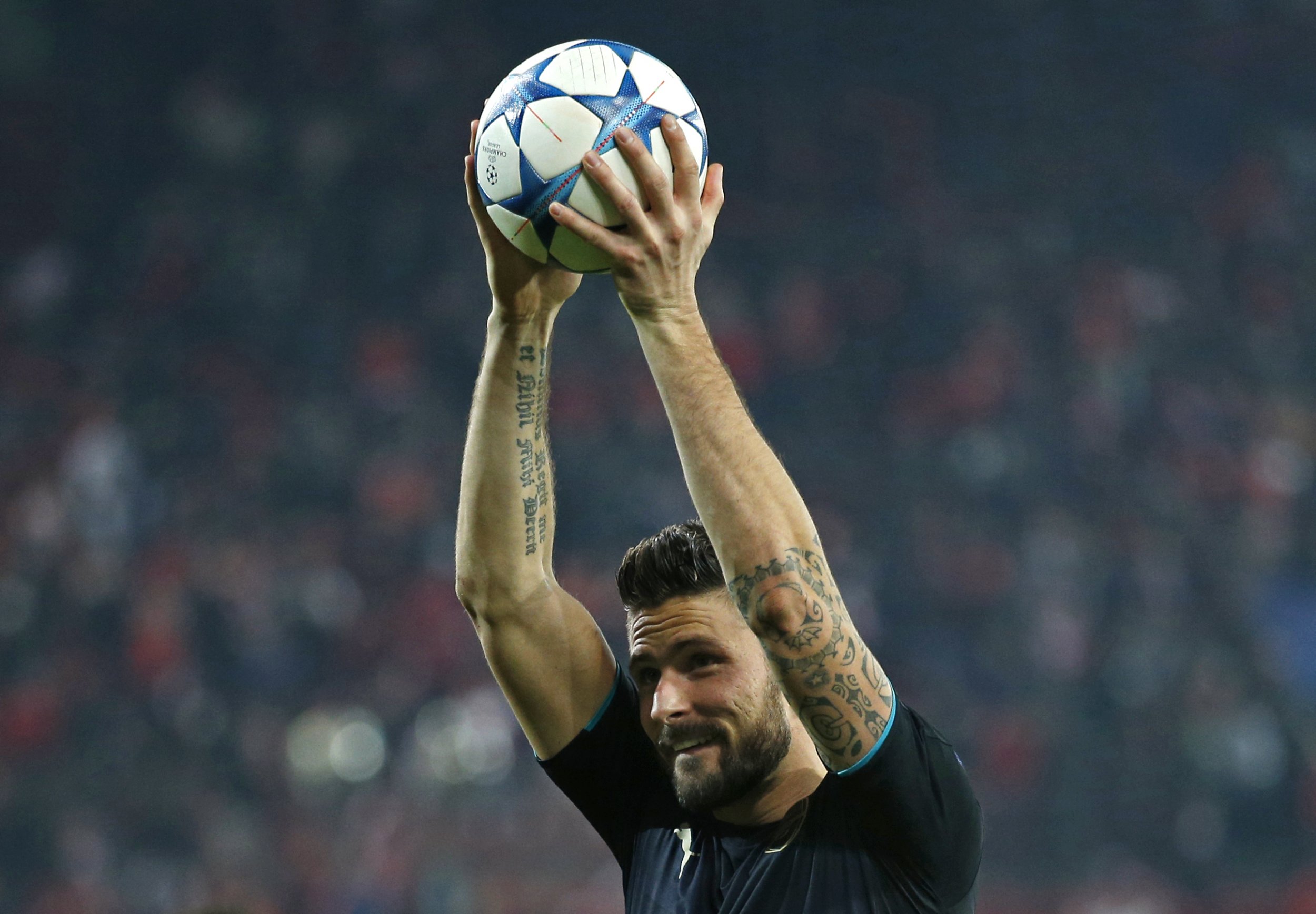 Fans of elite European football clubs would have been so hooked following their individual club's Champions League quests that it would have been easy to miss what else occurred on Tuesday and Wednesday night.
Here is a breakdown of where each club stands after the final round of group games:
Group A
With the top two spots in the group already decided, some feared the final games could descend into a gentle kickabout. This could not have been further from the truth.
FIFA Ballon d'Or nominee, Cristiano Ronaldo proved again why many believe him to be the greatest player ever to grace the game as his four goals created the foundation for Real Madrid's 8-0 shellacking of Malmo. The Swedish side's heavy defeat meant that Shakhtar Donetsk's relatively light 2-0 defeat to PSG in Paris kept the Ukrainian side's European adventure alive, albeit in the Europa League.
Winner: Real Madrid
Runner up: Paris St. Germain
Europa League: Shakhtar Donetsk
Group B
Neutral supporters across the world would have held up the evening's Group B proceedings as a shining example of the magic and joy of the Champions League, and why the excitement of sport has no equivalent in cultural entertainment.
Fans of the three teams would have feared they had descended into hell.
At some point in the evening, Manchester United, PSV Eindhoven, and Wolfsburg each occupied one of the top three positions in the 'as it stands table.'
Man Utd needed to win in Germany to guarantee their place in the last 16, and they filled their traveling fans with hope when they took the lead in the 10th minute, only to be pegged back by a Wolfsburg equalizer three minutes later. When news began to filter through that PSV had fallen behind in Holland to CSKA Moscow, excitement grew in Wolfsburg's Volkswagen arena as a PSV loss would send both the German and English sides through.
But there were more twists to come. A late Wolfsburg winner, two minutes after United had equalised coupled, with two PSV goals in eight minutes broke Mancunian hearts and relegated them to Europe's second-tier competition.
Group winner: Wolfsburg
Runner-up: PSV
Europa League: Manchester United
Group C
The group proved as straightforward as many predicted.
Atletico Madrid and Benfica had both already qualified, with the Spanish side clinching the top spot with a win in Portugal.
Unfortunately for Astana, they could not register their first win of the competition as they drew 1-1 with Galatasaray, guaranteeing the Turkish side a place in the Europa League.
Group winners: Atletico Madrid
Runner-up: Benfica
Europa League: Galatasaray
Group D
All Juventus needed was a draw away at Sevilla to win the group to leave Manchester City with a more difficult draw in the next round. However, the Spanish side had other ideas, clinching their place in the Europa League with a 1-0 victory.
City took full advantage of the Italian sides slip-up as they stole the top spot with a comfortable 4-2 win at home against Borussia Mönchengladbach.
Group winners: Manchester City
Runner-up: Juventus
Europa League: Sevilla
Group E
The only thing that needed settling was who would finish as runner-up to Lionel Messi's Barcelona.
Bayer 04 Leverkusen knew they would go through with a win against Barcelona, but they found, like most teams do, that that's easier said than done. The German side's 1-1 draw was not enough as Roma also gained a point at home to BATE Borisov.
Group winners: Barcelona
Runner-up: Roma
Europa League: Bayer 04 Leverkusen
Group F
The talk in the British press is often not of a Grexit but a great Greek bailout.
Arsenal needed to beat Olympiacos by two clear goals, or by a one-goal margin of 3-2 or better, and they definitely delivered. A hat-trick from French striker, Olivier Giroud, his first for the club, lead the north London side to an emphatic 3-0 win, and a place in the last 16.
Group winners: Bayern Munich
Runners-up: Arsenal
Europa League: Olympiacos
Group G
Chelsea got back to its winning ways after recent domestic disappointments with a convincing home win against Portuguese champions, Porto.
Dynamo Kyiv will join the London team in the next round after they beat Maccabi Tel-Aviv in Ukraine.
Group winners: Chelsea
Runner-up: Dynamo Kyiv
Europa League: Porto
Group H
All eyes were on former Manchester United, and England defender Gary Neville as he took charge of Valencia for the first time in their game against Lyon. However, despite the added motivation that often accompanies the arrival of a new manager, Neville couldn't inspire the victory Valencia desperately need to stay in Europe's premier competition.
The result in Spain meant that both Zenit Saint Petersburg and Gent went through as group winners and runner-up respectively regardless of the result of their game in Belgium.
Group winners: Zenit Saint Petersburg
Runner-up: Gent
Europa League: Valencia