A Look at the Guinness World Records of Doughnuts In Celebration of National Doughnut Day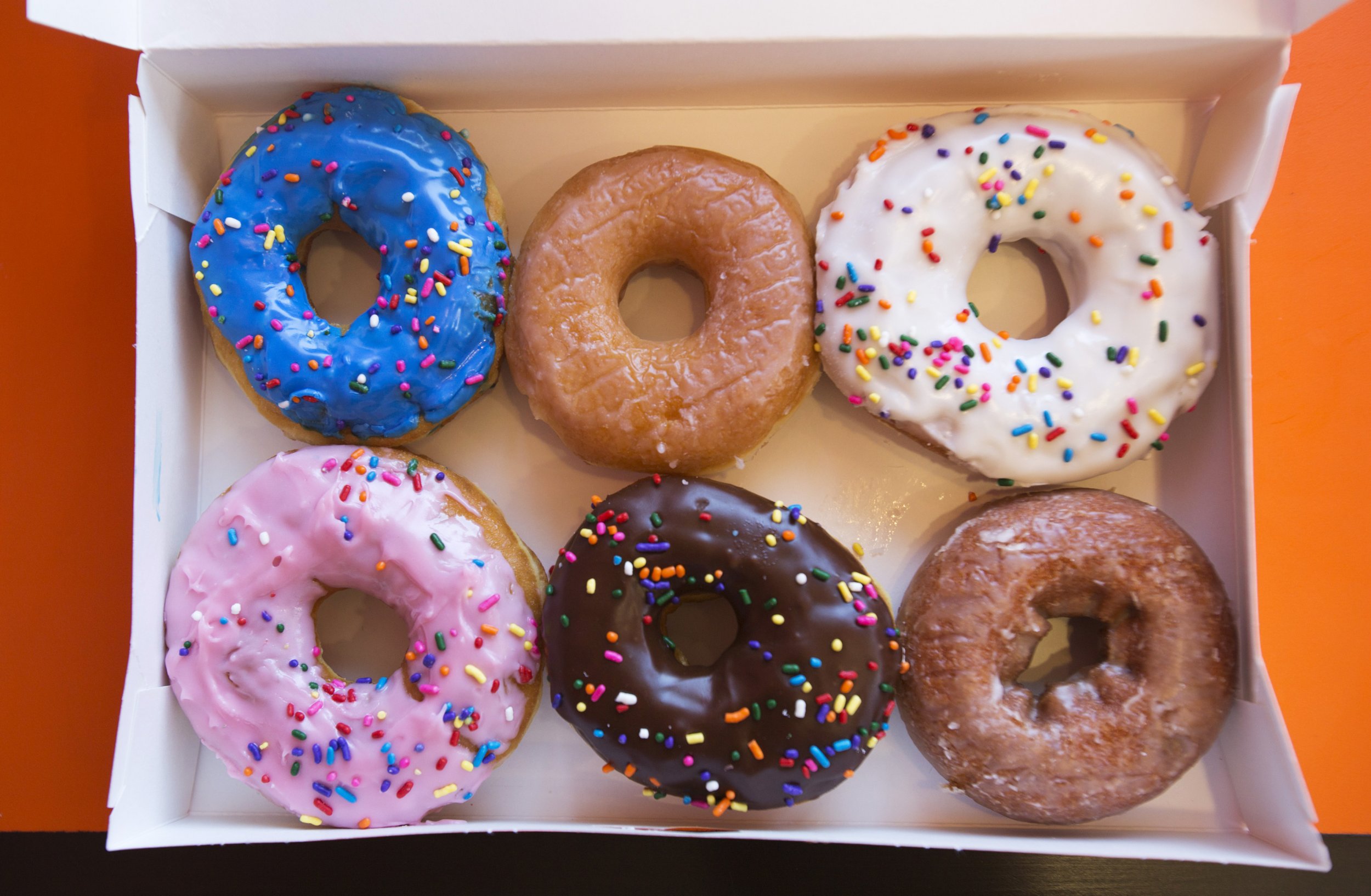 While most of us celebrate National Doughnut Day by stuffing our faces with a doughnut or two (OK, three), some people take it to the real extreme. And when they do, the Guinness World Records folks are there to award them for going all out.
Highest Stack of Doughnuts
In 2007, employees of 20th Century Fox and Capital Radio came together to build the world's tallest stack of doughnuts in honor of The Simpsons Movie. The stack was 43.5 inches high and shaped like a pyramid. It took 1,764 doughnuts to build.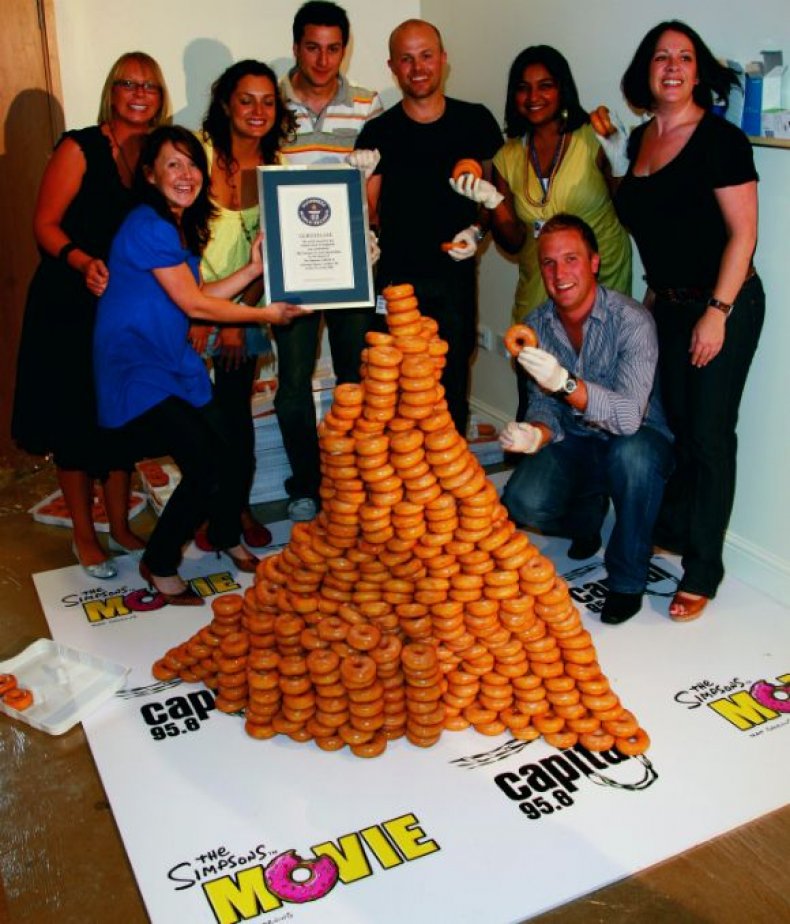 Biggest Box of Doughnuts
The Kuwait Food Co. reproduced a copy of a Krispy Kreme doughnut box in 2009. Their final product was an oversized box that weighed 297 pounds and 10 ounces.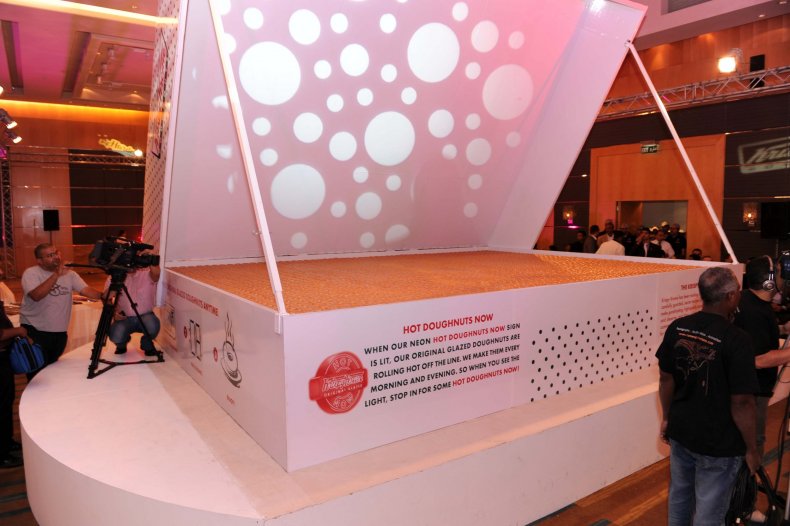 Longest Line of Doughnuts
Last year, a line of doughnuts 1,841 feet and 10 inches long was built in Berlin during the 30th anniversary of the Friedrichstadt-Palast building.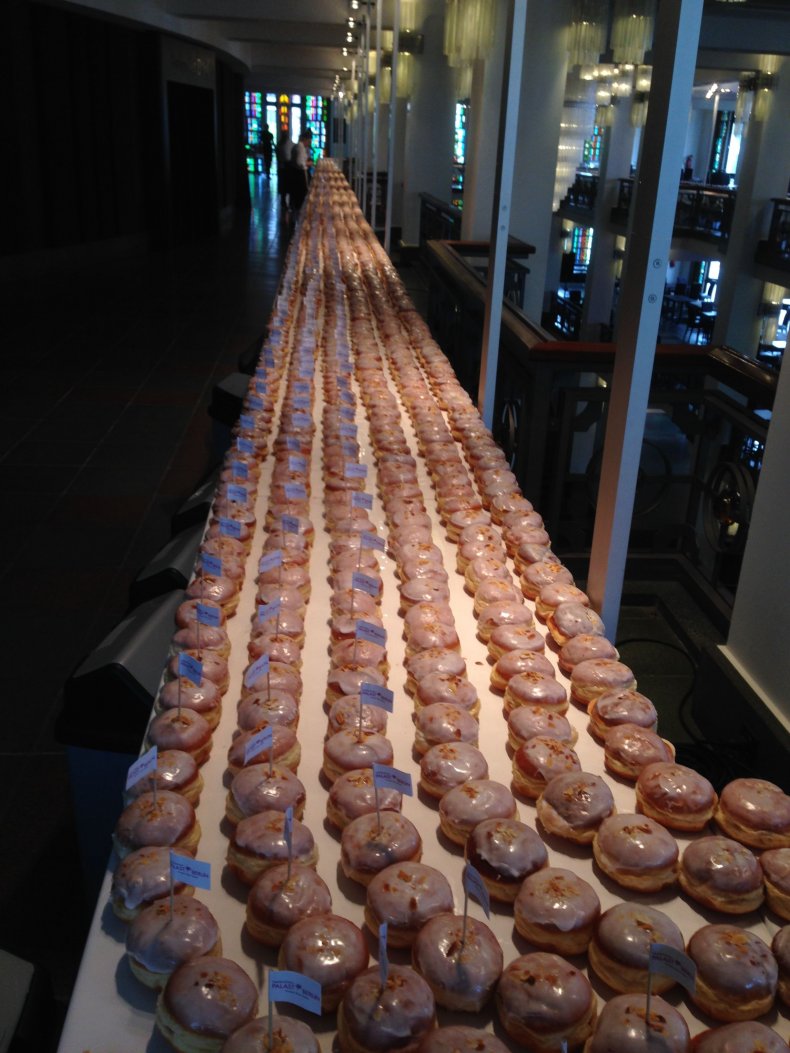 Largest Doughnut Mosaic
Ukrainians took it upon themselves to create the world's largest doughnut mosaic in 2012 at the Lviv Pampykh Festival. The mosaic used 7,040 doughnuts. After it was built, the doughnuts were distributed (and eaten) by those who attended the record-setting event.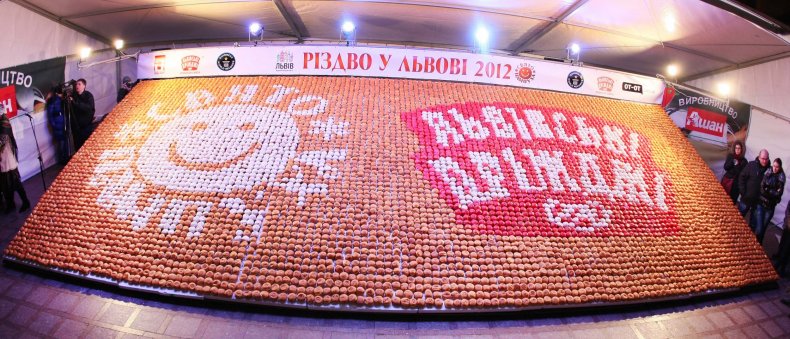 Most Doughnuts Eaten in Three Minutes
There are two world records for this feat: jam doughnut eating and powdered doughnut eating. For jam doughnuts, the record is held by Lup Fun Yau and Steve McHugh, both set in the United Kingdom. McHugh first set the record of eating six jam doughnuts covered in sugar in 2002 and Fun Yau tied it in 2007. In 2012, America's Patrick Bertoletti ate three jam doughnuts in one minute without licking his lips. The lip licking seems to be key here.
As for powdered doughnuts, the record was set by Shamus Petherick of Australia in 2010. He ate six doughnuts.
Largest Serving of Doughnuts
In 2013, chefs in Kazakhstan made the largest serving of doughnuts: a total 1,470 pounds and 7.68 ounces.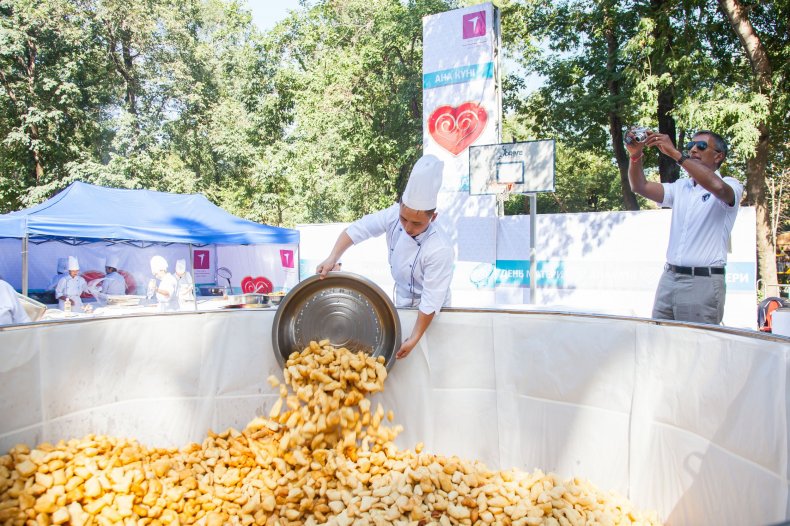 Record Speed for Eating a Doughnut With No Hands
Philip Joseph Santoro set a record in 2014 by eating a jam doughnut in 11.41 seconds with no hands and without licking his lips.
Happy National Doughnut Day to all, and to all a carb overload.