Look Up: Teddy Bear Floating with Balloons Lost in San Diego or Orange County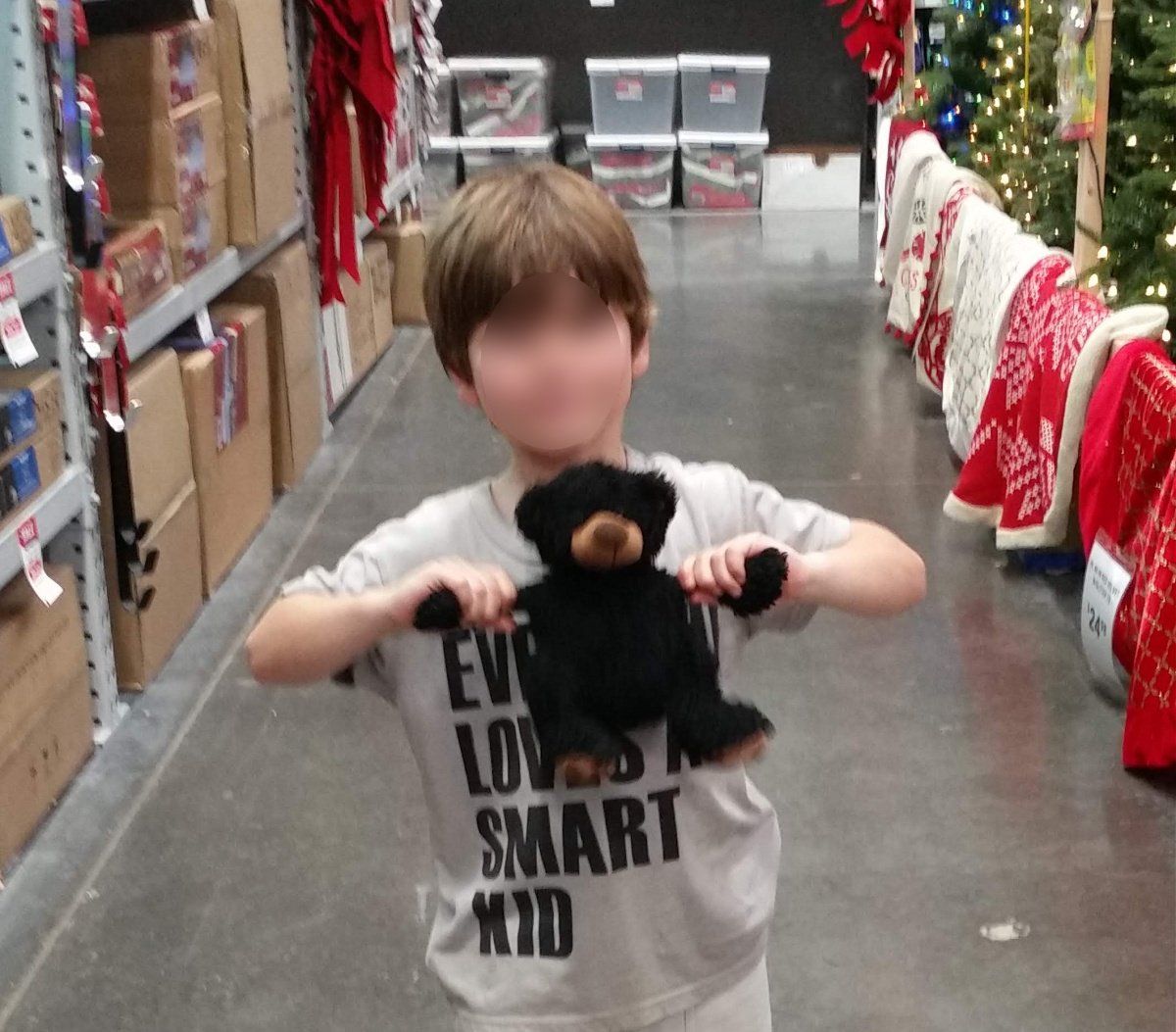 One family in Los Angeles hopes for a Christmas miracle. Santa is not on their radar, but a balloon-floating teddy bear happens to be.
If you live in San Diego or Orange County and look up, don't be surprised to see floating balloons with a boy's favorite Teddy attached, hanging by one paw.
Lawrence Ford, 6, and his mother, Heather Ford, thought nothing of the experiment when the child tied his beloved bear, Herbert, to his 17 birthday balloons Sunday – until the wind whisked the grouping outside the Los Angeles family's open back door and into a neighbor's tree.
The San Diego Union-Tribune picked up the story from social media, reporting the close ties between young boy and Teddy.
"It's his go-to bear," said mother Heather Ford. "It's his buddy, his adventure bear. They go on imagination adventures together."
Inside, as the family organized Lawrence's birthday party, Herbert decided to go on an adventure of his own. In the vein of his devoted, fun-seeking owner, Herbert had no choice but to hang on as the wind ran its course.
Following it outside, the family watched the wind carry off the balloons and Teddy again before they could rescue him from the neighbor's tree. Jumping into their car, they began chasing it down but the bear quickly rose out of reach and out of sight, much to Lawrence's dismay.
"It was high but it wasn't crazy high," said Heather Ford. "After about 10 to 15 minutes of following, it just got too high for us to see anymore."
When all else fails, contact the National Weather Service. That's what Lawrence's mother did.
"With the bear leaving the Los Angeles International Airport (LAX) area in Los Angeles at about 11:45 a.m. on Sunday, the NWS predicted that based on wind speed and direction, Herbert could be anywhere in Orange or San Diego Counties," wrote The San Diego Union-Tribune.
When Lawrence tied Herbert's paw to the birthday bouquet, there were 17 total balloons – 15 black and red ones and two depicting the "Cars" animated feature film.
On Dec. 4, the National Weather Service in Los Angeles tweeted a plea:
"A user just asked for help tracking down an important missing teddy bear that floated away in a cluster of balloons Sun morning in Westchester. Based on the winds, it likely landed somewhere in Orange or San Diego Counties. Have you seen him? Spread the word! #FindHerbertBear"
The NWS and family ask that if you've seen the bear and balloons, please call 619-293-1057 or email: abby.hamblin@sduniontribune.com
Meanwhile, Lawrence hopes to get back his best bear soon.
"We told him we'd do our best," Heather Ford told the newspaper. "He told us it was his best friend and he's hoping Santa will find him and return him because Santa can find and bring all toys."