'Looking Like America' Is About More than Just Looks | Opinion
The historic inauguration of a Black and South Asian female vice president and the diversity of the new administration's top nominees have spurred an ocean of ink since November—focusing on their commitment to build a Cabinet that "looks like America." While public discussion has centered on how they will achieve this, the question of why having leaders of color matters has been largely ignored. And in the face of a racial chasm in this country so deep it led insurrectionists to storm the Capitol brazenly waving the Confederate flag, we cannot continue to ignore it. If we do, this omission of the why is sure to snowball into assumptions of tokenism and affirmative action tropes—undermining the unique potential of this immensely qualified and diverse administration.
As a Black woman who has spent 15 years leading, advocating for and funding schools and nonprofits that support historically under-resourced and disenfranchised communities of color, I know from experience the wisdom of Joe Biden and Kamala Harris' decision to nominate and elevate leaders of color.
A May 2020 Echoing Green-Bridgespan Group study underscored leaders of color bring "strategies that intimately understand the racialized experiences of communities of color and the issues these communities face." They are often best prepared and positioned to address those issues.
And right now, we face an extraordinary number of these issues. Black, Latinx and Indigenous Americans all have a COVID-19 death rate of double or more that of white Americans; people of color are more reluctant to get vaccinated because of this country's history of racist health policies and clinical experiments; all 140,000 jobs lost in December 2020 were held by women, yet white women made significant gains.
While the multiple racial and economic crises COVID-19 has highlighted and exacerbated are dire, nothing here is new. Our nation is undergoing a generations-overdue reckoning with a reality as longstanding as the nation itself—every single aspect of our American lives is steeped in systemic racism. And as the new administration moves in the direction of elevating leaders of color, this work cannot start and end with government. The same rules apply to anyone and everyone in the workforce to solve our society's ills.
I've seen firsthand, time and time again, the unique expertise and perspective of leaders who reflect the communities they serve drive positive change. I've also seen that we only truly reap the full extent of those gifts when leaders of color are understood and leveraged as more than just fulfilling some quota like a checked box on a diversity initiative or face for a catalog picture.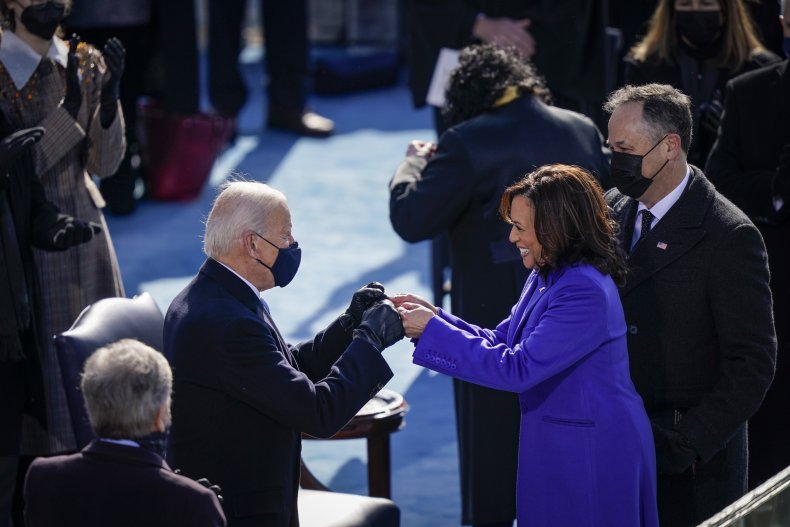 At the start of my career, as I looked around the scores of classrooms I worked with, I found only a handful of leaders and teachers who shared the background of the students filling the seats. I built a program to bring educators of color into schools.
Recognizing that despite charitable giving increasing nearly 400 percent over the past 20 years, only 10 percent of philanthropic dollars have gone to organizations led by people of color, I launched the Robin Hood Foundation's new Power Fund. It is a new initiative to support leader-of-color led organizations with missions to increase mobility from poverty.
We recently announced our newest Power Fund leaders: Gisele Castro, executive director of exalt, who is elevating expectations of personal success for youth who have been in the criminal justice system, and Jose Ortiz Jr., chief executive officer of the New York City Employment and Training Coalition (NYCETC), who is working to ensure that every New Yorker has access to the skills, training and education needed to succeed in the local economy. By providing access to capital, self-directed leadership investment and capacity building, the Power Fund will continue to ensure that leaders of color have the support they need to thrive.
It is naïve to suggest that putting people of color in positions of power will solve all our problems. But it is also naïve to not acknowledge that race is one of the most reliable predictors of all life outcomes in this country, including health, life expectancy, academic achievement, income and wealth. When it comes to ensuring and improving national outcomes, we need leaders with the fluency to understand the problem, its roots and myriad implications and its interconnectedness with all aspects of American life.
As we honor and celebrate Harris' historic inauguration and her and Biden's focus on the highest levels of government "looking like America," it is incumbent on all of us across every sector to understand this is about much more than representation. This is about prioritizing and elevating leaders of color with the racialized know-how to move our country forward–for better, and for good.
Samantha Tweedy is the chief partnerships and impact officer at Robin Hood Foundation.
The views expressed in this article are the writer's own.