Looking for a New Job Post-Pandemic? You're Likely Not Alone | Opinion
My friend Vimbo Zvandasara is an elementary school principal in Jacksonville, Florida. During the pandemic, she started a speed dating business called Between Believers where she sets up single Christians in Zoom breakout rooms, in hopes that they find a match.
I have friends who are making nearly six figures, ready to be a barista at a coffee shop if it means they can have more time with their families. My friends Ivan and Livvy Ruiz-Knott moved from downtown Boston to Denver because they want to spend more time outdoors.
"More than half of employees surveyed in North America plan to look for a new job in 2021," wrote Roy Maurer, editor for the Society for Human Resource Management (SHRM).
This reality will lead to massive turnover over the next nine months. It isn't some abstract statistic. I am seeing it play out with my friends even without pollsters asking if it is true.
"Nearly every millennial I talk to is looking to find a different job once more people are vaccinated, and work opportunities feel more certain again. I predict MASSIVE job turnover by the end of summer," I recently tweeted. If you look at the responses, apparently, I am not wrong. But why? What happened during the pandemic that has caused so many of us to question our careers?
"It gave us the opportunity to really sit with death and capitalism and our future forward. For those of us who have survived we cannot go back to what once was," said writer and musician Robert Monson out of Denver, Colorado.
Many commentators mentioned that the pandemic made them want to be closer to friends and family, even if it meant leaving a higher paycheck. The reality of death is very clear to every American right now and perhaps it made us question why we are living.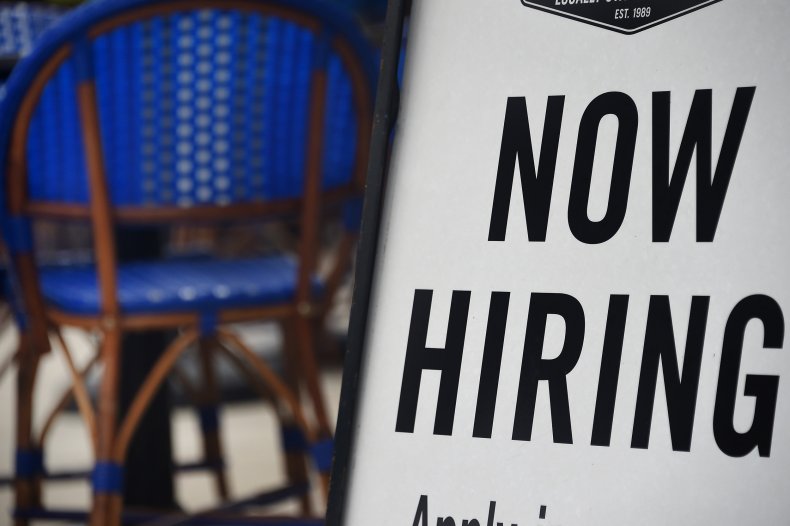 "For me, I was already experiencing a lack of appreciation at my former job. Even though my contribution was very high. Once the pandemic hit, to see just how quickly they were able to lay me off, without a second thought, solidified what I felt. So I left," said singer-songwriter Grace Lands in Dallas, Texas.
A recent Morning Consult report found that nearly a quarter of health care workers considered leaving their jobs since the pandemic started. The data rings true for health care worker Casey Freeman in Nashville, Tennessee.
"I'm a Xennial and left my nursing job for my small business that was made possible and successful because of the effects of the pandemic," Freeman said.
The RAND Corporation recently conducted a survey of nearly 1,000 former public school teachers and found out that of those who left due to the coronavirus, 64 percent said they simply weren't paid enough to merit the risks and stress they faced.
"27 percent of teachers have reported they already found a different job and aren't coming back. I am in that group," said Abby Norman, a former teacher and Atlanta, Georgia resident who is now a pastor.
According to SHRM's Maurer only 21 percent of employees currently feel engaged with their job. Twenty-one percent. So, if you are looking for a new job, hang in there. The odds of getting a new one are in your favor.
For those of you who are employers, you may want to check in on your employees to make sure they feel valued. Statistics say massive resignations are coming.
Dr. Heather Thompson Day is associate professor of communication at Colorado Christian University and an interdenominational speaker and contributor for Religion News Service, Newsweek and the Barna Group. She runs an online community called I'm That Wife. She is the author of the forthcoming title It's Not Your Turn (June 2021).
The views expressed in this article are the writer's own.