Looking for Wireless Earbuds? New Jabra Elite 5 Are Stellar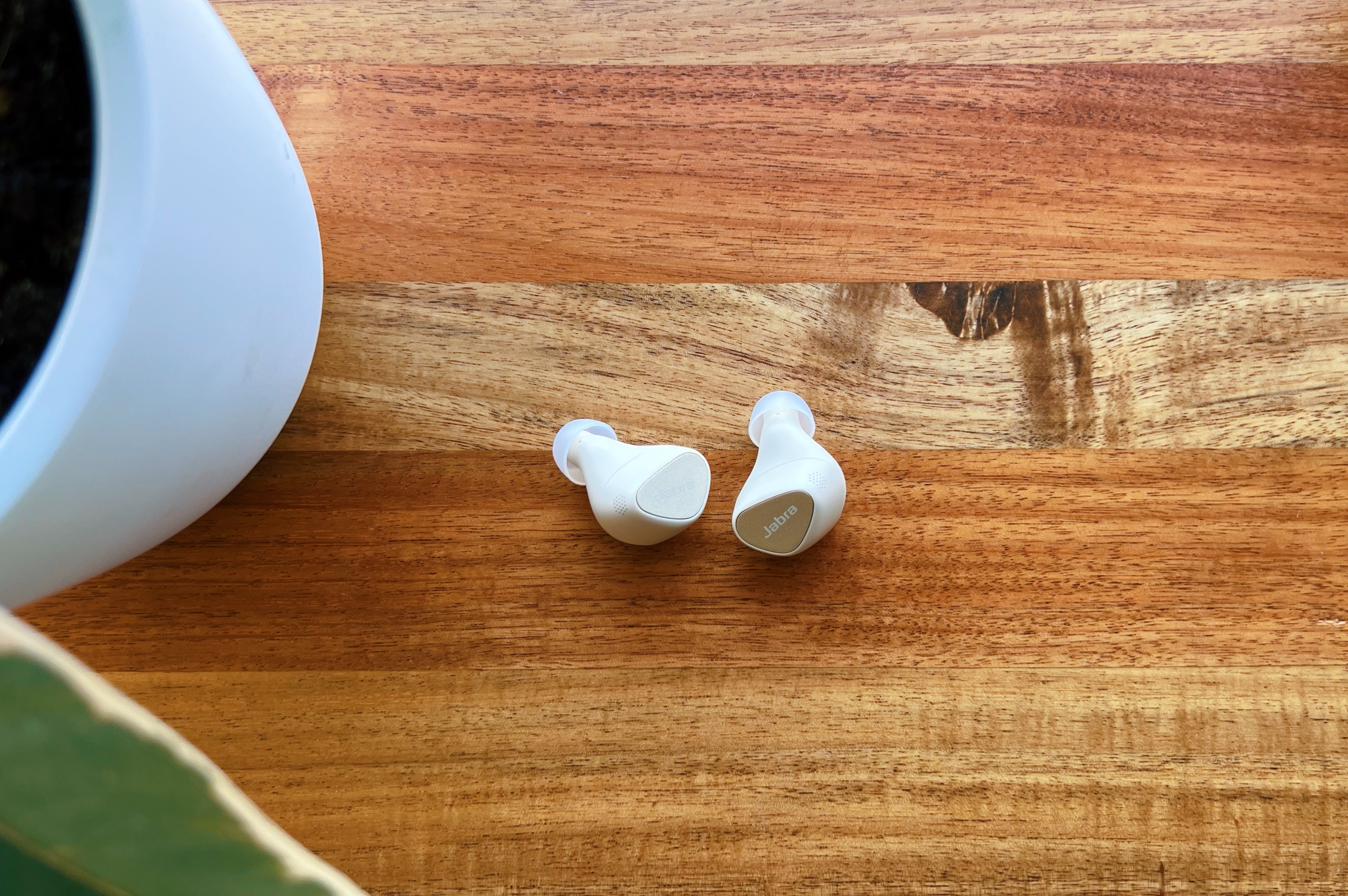 Jabra's Elite 5 wireless earbuds are comfortable, provide very good audio quality and get nearly all their finer details right. They are an excellent choice for work or casual, everyday use. Even the case is small enough to slip into a pants pocket. These accolades aren't unique to the Elite 5, however; most of Jabra's recent earbuds could be described in a similar manner.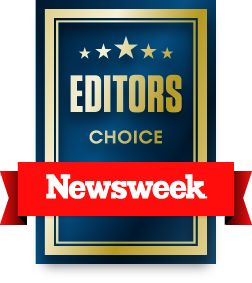 Scrolling through Jabra's website and comparing the features across several new Active and Elite model options, I found myself more confused than I expected to be. The Active line is supposed to be geared toward fitness, but the Elite 5 incorporate the same shape and mostly feel indiscernible in my ears. The ways in which the Elite 5 are supposed to be new is pretty much the only puzzling piece about them.
After spending some time with the Elite 5, I came away impressed. At $149, they're a better value than the Google Pixel Buds Pro, for example. These earbuds stand out from the competition. But, having tried other Jabra earbuds, I can't say the Elite 5 stand out among other recent options from the company. It makes recommending these particular earbuds harder than simply suggesting someone pick the cheapest ones available at the time.
TL;DR
Pros:
Premium features like wireless charging case and ear detection
Comfort fit and clear audio
Cons:
ANC works fine but is a little weak compared with other brands
Buy at Jabra.
Elite 5 Features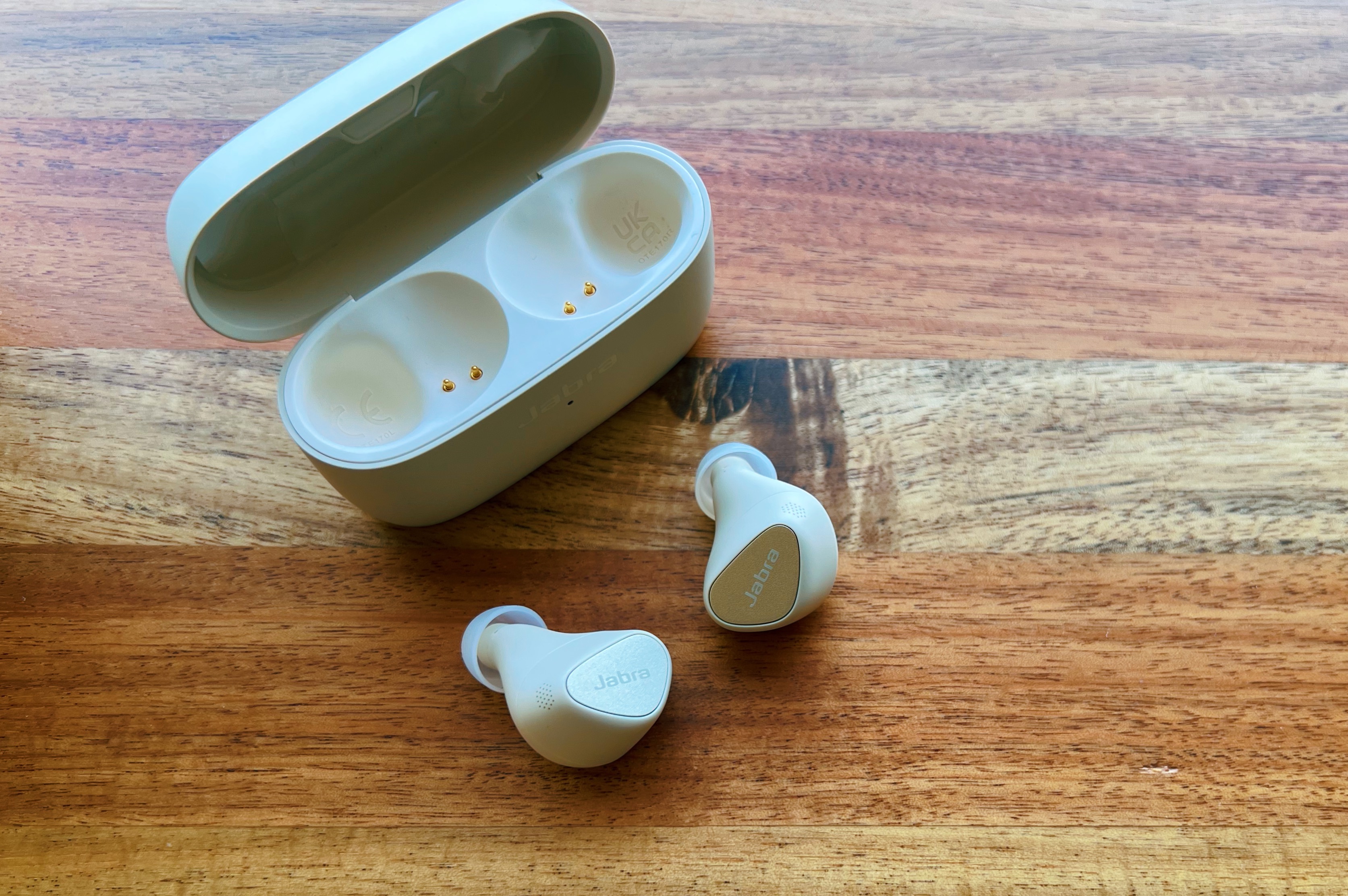 While all of Jabra's Elite 5 features remain modern and compelling, all of them seem to be available in some form across the company's current earbuds—including the series of Elite 7, Active 7, Elite 4 and Elite 3. There aren't obvious distinctions in form or function. The Elite 7 Pro use six microphones for call quality and wind suppression like the Elite 5, but the Elite 4 has a higher IP57 water and dust rating than the Elite 5's IP55.
The Elite 5 includes hybrid ANC, 7 hours of listening time and 28 hours of battery life with the wireless charging case. It also has Multipoint for connecting to two devices at once. The earbuds include Spotify Tap Playback, Google Assistant and Alexa assistance.
All around, the Elite 5 earbuds have premium features that make them a good value. Their debut retail price of $149 is reasonable and outshines other name brands. At the moment, they fit in the middle of Jabra's lineup but share features with the higher- and lower-end models.
Listening on the Elite 5 Earbuds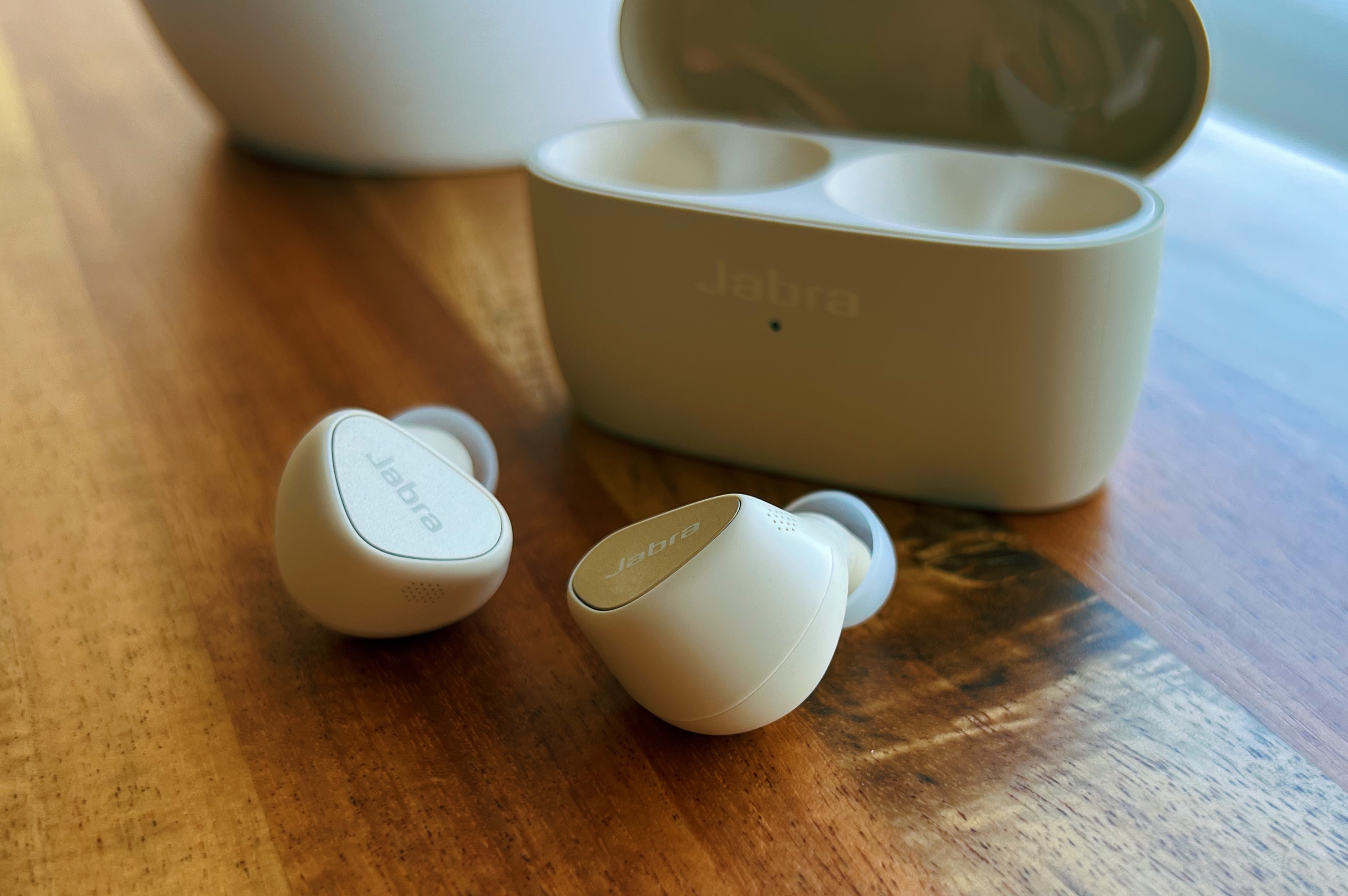 The Jabra Elite 5 earbuds offer respectable audio playback with an even sound. There's less low-end bass than some people would like, by default, but with the customizable EQ settings in its mobile app, you can add a bit more thump—though not an exorbitant amount.
All of my experience listening to music through the earbuds demonstrated they were very balanced. Songs never felt hollow or lacking. The default sound profile favored rock and acoustic-style songs more than hip-hop or R&B ones, but overall I thought most genres played well without a large variance between them.
"Weird Goodbyes," a new song from the National fit this pop-rock style and was rich and warm through the Elite 5. Singer Matt Berninger's voice still had the natural deep edges that tend to show up during his monotone verses. But the pressed and breathy chorus felt urgent and vibrant in the earbuds.
The flip side of listening to music on the Jabra Elite 5 is using the Bluetooth earbuds for calls and meetings. The microphones proved to be up to the task of reproducing my voice accurately. Most modern earbuds do an OK job capturing a person's voice, but not many of them are great. Taking calls and listening back to my recorded voice, I thought the Elite 5 did an above-average job in this regard. I was very pleased with the quality of the microphones. They seem to block wind noise and allow people to hear me well.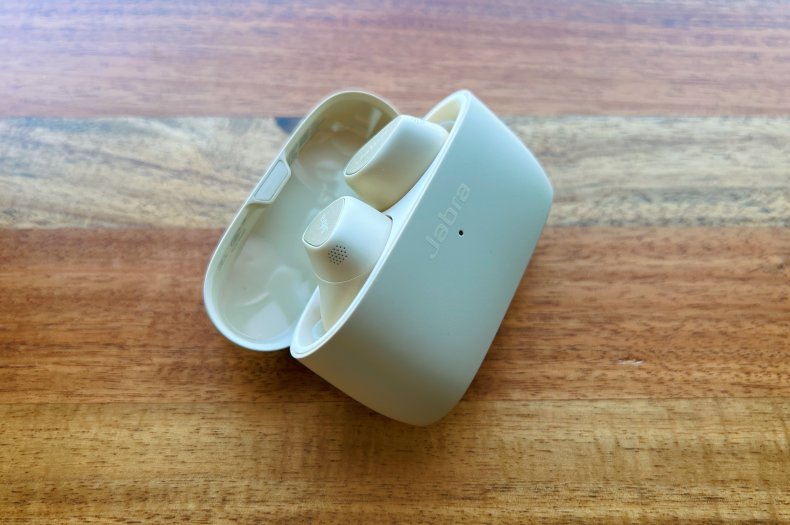 While the microphones didn't seem to be bothered by a mild wind while taking calls, I had mixed results using ANC. Most of the time the noise cancellation performance was good enough to block out distractions. Occasionally, it did feel weaker than similarly priced products. It should be good enough for casual use, but it might not be strong enough for constant use on airplanes or in noisy environments.
The HearThrough mode allows natural sound in functions almost as well as transparency modes from Sony and Apple. I also liked that I could assign the ANC and HearThrough toggle to the left earbud with a single click of the physical button. The notification in my ear announcing which setting the Elite 5 was on was also very well done—speaking to the premium nature of the overall product.
Should You Buy the Jabra Elite 5 Earbuds?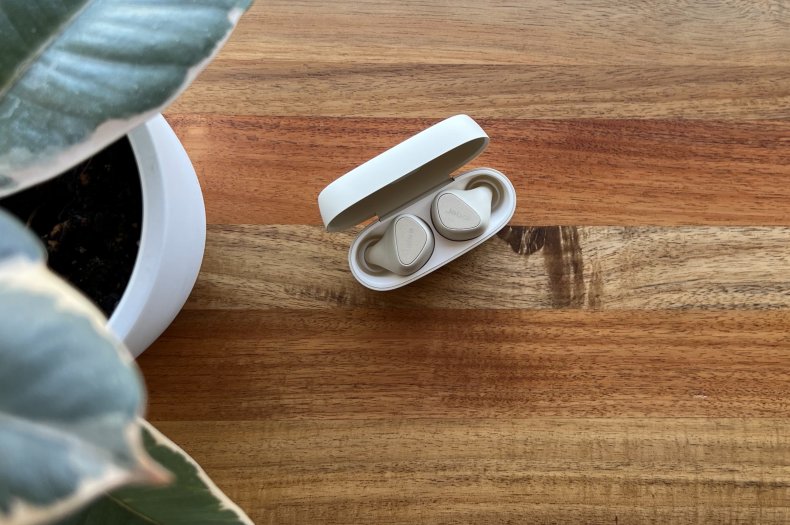 Every time new Jabra earbuds are released, I'm reminded the company has a long-standing track record of making comfortable and great-sounding audio products for consumers. The biggest hurdle Jabra faces isn't inside its packaging but in the marketing of its products. Plenty of people would love them but probably never even consider them. Part of the marketing effort should also be clearer areas of use so consumers could be less confused by features overlap.
The Jabra Elite 5 earbuds are great for everyday use as well as taking meetings and sitting at a desk. Battery life can support long use and a comfortable feel make them enjoyable over that time. The microphones make it easy to hear and audio playback is clear and robust. There's almost nothing here to dislike. If you can navigate the very minute differences and intricate matrix of available Jabra products and end up at the Elite 5, you'll find a great product.
Buy at Jabra for $149.
Newsweek may earn a commission from links on this page, but we only recommend products we back. We participate in various affiliate marketing programs, which means we may get paid commissions on editorially chosen products purchased through our links to retailer sites.