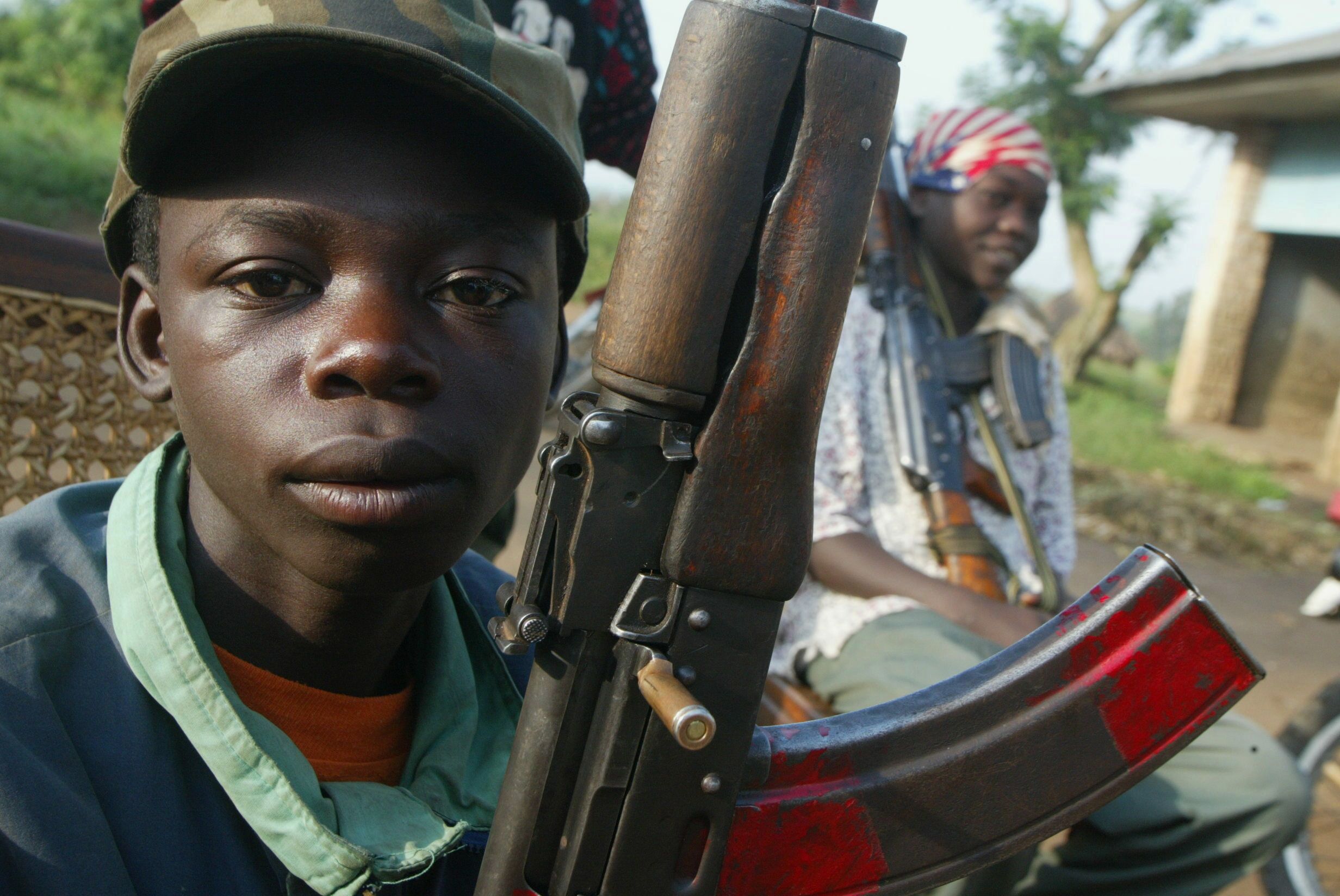 This article first appeared on the Open Society Foundations site.
The Child Soldiers Prevention Act of 2008 (CSPA) should be fairly straightforward: The law bans the United States from providing military assistance or arms sales to governments that use children in combat. Simply put, if a country's government uses child soldiers, it cannot receive military support from the United States.
Except several countries that use child soldiers do.
This is because of a loophole in the child soldiers ban called a "national interest waiver," which allows the president to bypass the law if it is deemed in the U.S. national interest to do so.
For the past five years, the State Department has compiled an annual list of governments known to recruit and use children as soldiers called the Trafficking in Persons (TIP) list. Yet countries on this list have been denied only a smattering of military support—in many cases, military arms and assistance were provided to countries identified by the United States as using child soldiers.
For instance, last year full waivers were granted to the Democratic Republic of Congo, Nigeria and Somalia. South Sudan received a partial waiver. And while Yemen did not receive a waiver, the president granted the secretary of state the authority to resume military support should he deem it necessary. All of these countries are guilty of putting children in combat.
Meanwhile, Afghanistan did not even make the TIP list, even though that country uses child soldiers. The Afghan Local Police and Afghan National Police have both been listed in the U.N.'s annual report on children and armed conflict as recruiting and using children for more than five consecutive years.
This highlights a blind spot in the U.S. government's policy. In complex conflicts like Afghanistan's, children are often more likely to be recruited and used by the police than by the military, because in these countries recruitment is typically more localized. Yet the U.S. State Department maintains that the Afghan Local Police and Afghan National Police do not legally fall under the rubric of the Child Soldiers Prevention Act, since they are police and not armed forces.
At Child Soldiers International, we find this to be a tendentious argument. By the U.S. government's own admission, the Afghan Local Police and Afghan National Police are deployed as counterinsurgency forces. Moreover, excluding the recruitment and use of children by Afghan police forces from the CSPA listing mechanism is inconsistent with international humanitarian and human rights laws.
The U.S. government's failure to apply the CSPA uniformly and consistently detracts from its commitment to protect the rights of children globally. Ultimately, no amount of "national interest" should stand in the way of pressuring abusive governments to end grave violations against children, including war crimes.
By not listing all forces that egregiously violate children's rights, the United States is sending a message that abuse can be justified under certain circumstances. Surely, this can't be right.
Charu Lata Hogg is policy and advocacy director at Child Soldiers International, which is a grantee of the Open Society Foundations.