Loophole Gives Charlottesville, Va., Right to Remove Confederate Statues
The city of Charlottesville, Virginia, can proceed with plans to take down monuments built in commemoration of two Confederate army generals, Robert E. Lee and Thomas "Stonewall" Jackson.
Virginia's Supreme Court released a decision Thursday to allow for the removal of both statues, following years of debate between advocates who argued against public homages to violent racist figures, and others who pushed for the structures to remain on display.
The high court's latest ruling overturned a Circuit Court decision that upheld one group of civilians' effort to prohibit Charlottesville officials from removing the Confederate monuments.
"We find that the circuit court erred in concluding that [a legal code used to defend the monuments' continued public display], and its prohibitions regarding disturbing or interfering with war monuments and memorials, applied to the Statues and regulated the City's removal and covering of the Statues," the Supreme Court's decision read.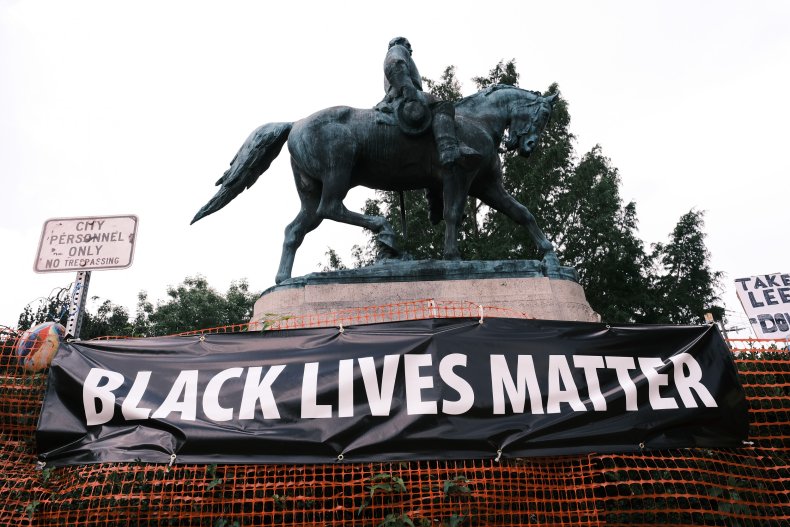 For additional reporting from the Associated Press, see below:
The statue of Lee became the focus of a violent white nationalist rally in 2017.
White supremacist and neo-Nazi organizers of the August 2017 "Unite the Right" rally in Charlottesville said they went to the city to defend the statue of Lee. They clashed with counterprotesters before a man plowed his car into a crowd of people, killing a woman.
The Jackson statue was erected in Jackson Park in 1921 and the Lee statue was erected in Lee Park in 1924. In 1918, the city had accepted a resident's offer to donate land for parks for both statutes.
In Thursday's decision, State Supreme Court Justice Bernard Goodwyn said both statues were erected long before the passage of a law regulating the "disturbance of or interference with" war memorials or monuments.
"In other words, [the law] did not provide the authority for the City to erect the Statues, and it does not prohibit the City from disturbing or interfering with them," Goodwyn wrote.
S. Braxton Puryear, one of the attorneys for the residents who sued, said he hadn't read the ruling yet and couldn't immediately comment on it. Frederick W. Payne, a Charlottesville lawyer who was listed as the lead plaintiff in the lawsuit seeking to block the statue's removal, also declined comment Thursday.
A spokesman for the city of Charlottesville didn't immediately respond to a call and email seeking comment on the court's ruling.