Tesla, Apple and Lamborghini Among Stores Looted, Vandalized in Chicago Riots
Chicago erupted in riots, vandalism and looting last night in the wake of a police shootout with a 20-year-old suspect who was wounded.
A number of high-end shops were targeted around downtown Chicago's "Magnificent Mile" shopping district, including Tesla, Apple, Lamborghini, Nordstrom, Walgreens, Macy's, Coach, Gucci, Saks Fifth Avenue, Neiman Marcus, Best Buy, Old Navy, and Louis Vuitton among others.
More than 100 people were arrested during the unrest, police say.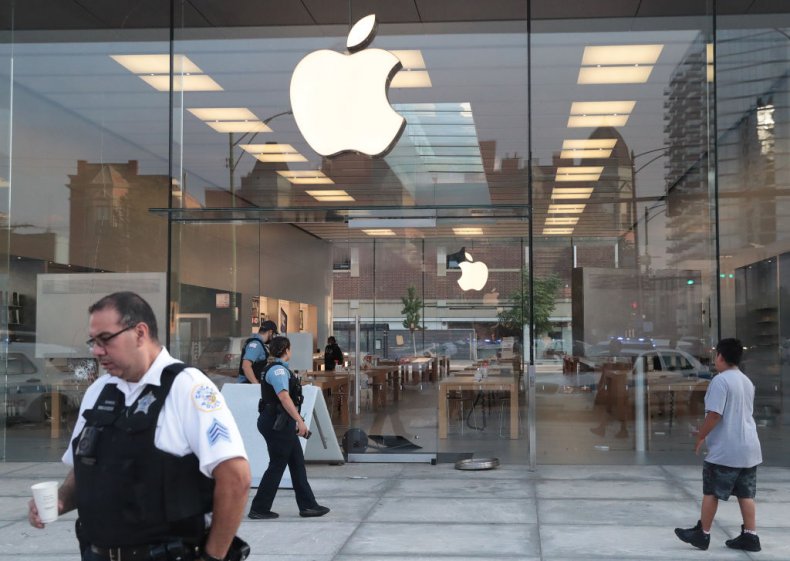 Chicago Police Superintendent David Brown said in a press statement that charges against the individuals in last night's unrest include disorderly conduct and battery against police.
Videos from last night's unrest are appearing on social media.
Following the suspect's shooting in the city's Englewood neighborhood, a crowd gathered explained Brown, "tempers flared, fuelled by mis-information as the afternoon turned into evening."
The police became aware of social media posts, encouraging looting downtown. The looting started at around midnight, and 400 officers were dispatched to the downtown area, 13 of which were injured in the night's events. One was struck with a bottle, another had his nose broken.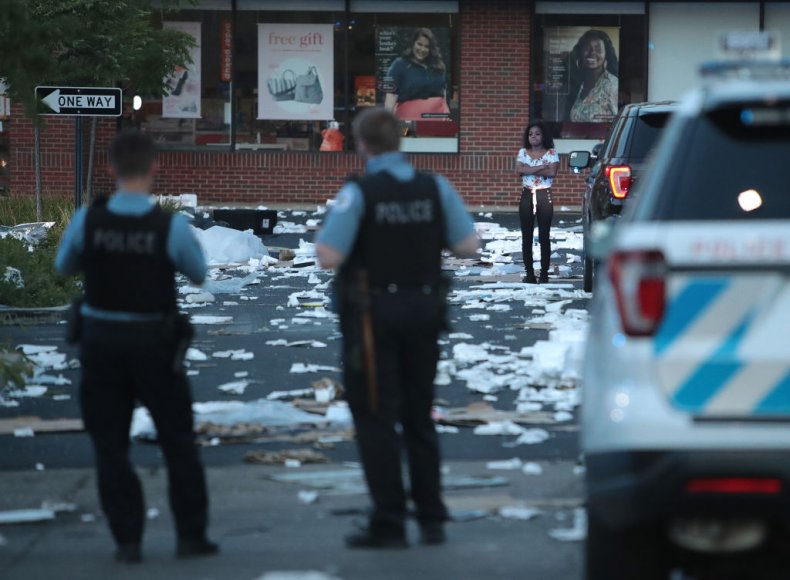 People were seen with their arms filled and carrying shopping bags full of items during the looting, which continued for a few hours into Monday morning, until police had the situation under control.
"This was not an organized protest. Rather, this was an incident of pure criminality," said Brown. "This was an act of violence against our police officers and against our city."
Detectives are going through all security footage to find additional suspects responsible for the destruction, vandalism, violence and looting from last night.
Brown recounted the incident that took place on the 5700 block of South Racine Avenue, which sparked the looting.
"On Sunday afternoon officers responded to a call of a man with a gun, a suspect was spotted and officers attempted to interview the individual, who quickly fled, Brown said.
"As this person was running away, a gun held by this person, was pointed at our police officers, who gave chase.
"This person fired shots at our officers. Officers returned fire and struck the individual who was taken to the University of Chicago Hospital."
The individual who was shot had previously been arrested for burglary, child endangerment and domestic battery, police say.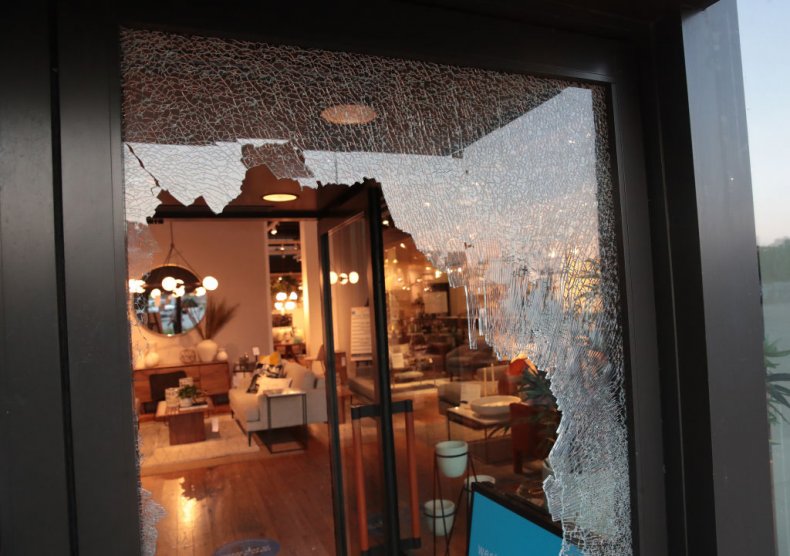 Newsweek has contacted the Chicago Police Department for further comment.