Who Is Leopoldo Lopez? Venezuelan's Health in Question After House Arrest Granted By Supreme Court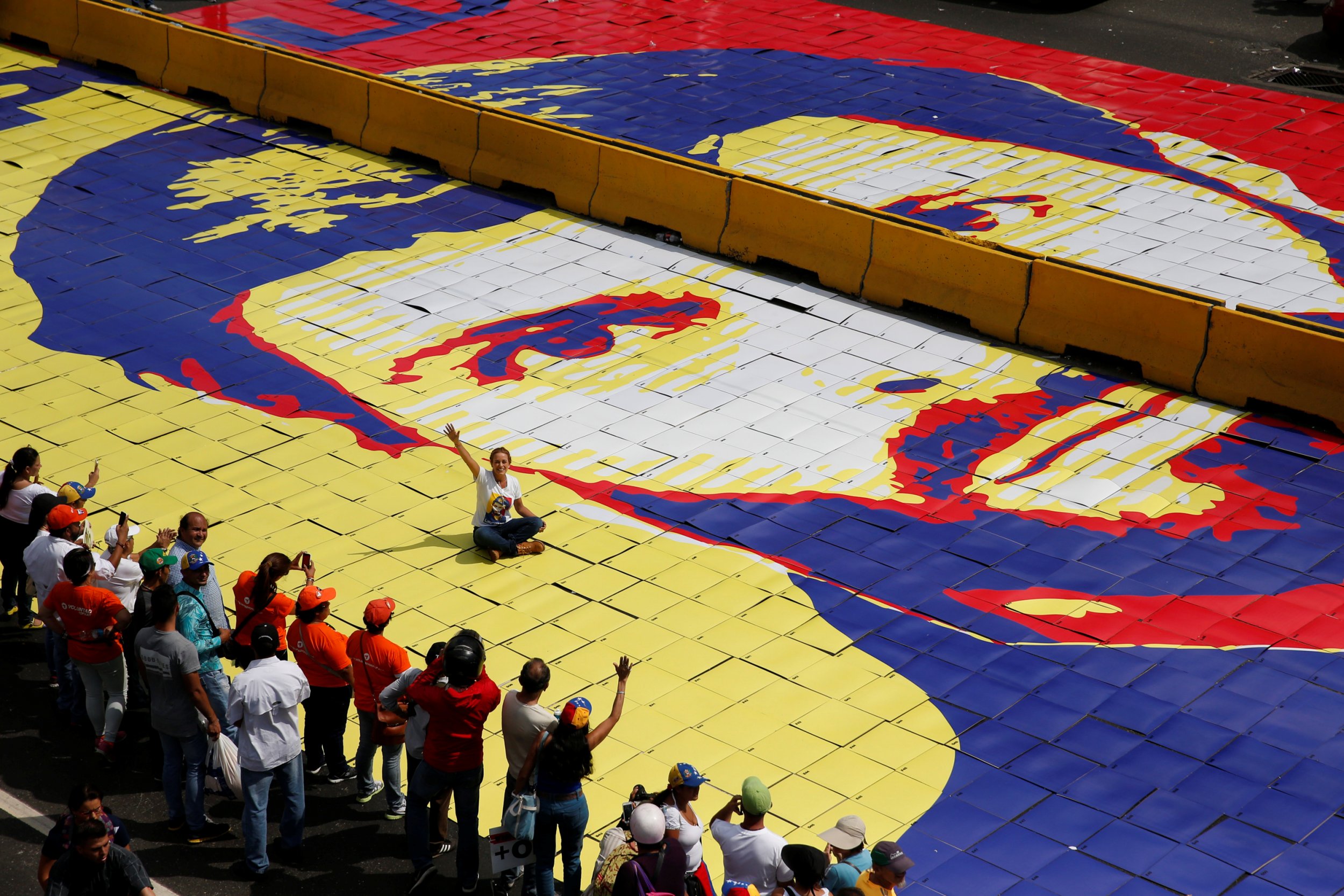 Venezuelan opposition leader Leopoldo Lopez, who had been imprisoned since 2015 for inciting anti-government protests, was reportedly released to house arrest Saturday by the country's Supreme Court. His exact health status remains unknown, CNN reported.
"By the power of Supreme Court Judge Maikel Moreno, the criminal court of the Supreme Court Justice grants house arrest to Leopoldo Lopez due to health problems," the court stated in a tweet according to CNN.
Lopez had been sentenced to almost 14 years in prison in 2015 after three people were killed and dozens of others wounded during and anti-government protest in February 2014.
Supporters have since gathered around Lopez's home, located just outside of the capital Caracas, to celebrate his release and to inquire if his partial release was one part of a deal involving government opponents and current President Nicolas Maduro, the Associated Press reported.
"We spoke for like 40 minutes. He's hugging his children, he's with his wife. .... I'm sure they are celebrating," Lopez's father, who has the same name and is currently exiled in Spain, told the AP.
"He told me himself recently: Dad, it's always darkest right before the break of dawn," Lopez's father also said.
Rumors began to spread earlier this year that Lopez's health was waning while in prison but appeared in May on state television to offer a "proof of life" message to the country, according to CNN.
Venezuela has dealt with an economic crisis for years now, with anti-government protests occurring more and more this year amid cries for basic goods and services, and Maduro facing significant opposition. The Supreme Court assumed the controls of the National Assembly and attempted to dissolve it, which is led by the opposition, but after only three days in April pared back those powers amid violent protests.
Even after that ruling, months of protests continued as protesters demanded the return of local elections and Maduro to be ushered out of office. As of May, as many as 60 people have been killed during protests and at least 1,000 protestors jailed, NPR reported.