'Lord No': Alexandria Ocasio-Cortez's Office Rejects Health Care Debate Offer From 2020 Democrat
Representative Alexandria Ocasio-Cortez has rejected a health care debate offer from 2020 hopeful John Delaney after the Democratic presidential candidate said Medicare for All was "not good policy."
Delaney issued a challenge to the freshman Democrat in a tweet on Sunday, writing that they have "the same goal, universal healthcare for everyone, we just have different ways of getting there. Healthcare is the #1 issue for voters, so let's debate the way forward. Any show of your choosing."
But Ocaso-Cortez's office told ABC News on Monday that the congresswoman would not be accepting Delaney's offer, though she would "continue engaging in the debate around health care."
"Lord no," said Corbin Trent, Ocasio-Cortez's communications director, in response to the debate invite. "I think she's said her piece."
Delaney was booed while speaking about health care policy at the California Democratic Party convention over the weekend. The former Maryland congressman had told the audience that "Medicare-for-all may sound good, but it's actually not good policy nor is it good politics."
In response to his comments, Ocasio-Cortez suggested that Delaney drop out of the presidential race.
"Since there's so many people running for President (& not enough for Senate), instead of obsessing over who's a 'frontrunner,' maybe we can start w some general eliminations. John Delaney, thank you but please sashay away," Ocasio-Cortez wrote in a tweet.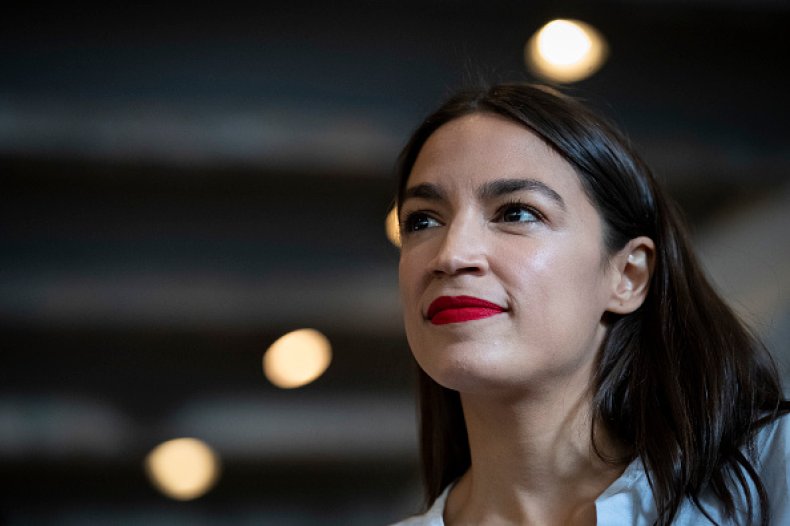 Delaney fired back at Ocasio-Cortez in a series of tweets, in which he wrote that "intolerance to alternative points of view is not what the Democratic Party should be about. Don't we get enough of that from Trump."
In another post, Delaney slammed those who booed his health care police proposal. "Do you really expect the country to trust what you have to say if you can't listen respectful to people in your own part? Let's raise the discourse and not fall down to the level of the president."
Delaney has largely criticized Medicare for All because the proposal does not include a private insurance option. He's issued his own policy which would create a new public health care plan for Americans under the age of 65. For those above that age, the current Medicare system would stay in place.
Delaney has consistently been polling at one percent despite being the first Democrat to announce his candidacy back in the summer of 2017. But he has qualified for the first round of Democratic debates, which is the next step in the 2020 race.
Delaney told ABC last week that he feels "pretty good" about where his campaign is right now. "We have new ideas and a different vision, and I want to talk to the American people about that," he added.