'Lord of the Rings' on Amazon Prime Video: Everything to Know So Far About the New Original Series
The Lord of the Rings series coming to Amazon Prime Video finally has an official cast. Amazon Studios released the names of the first group of actors set to star in the upcoming series on Tuesday and revealed table reads were already underway in New Zealand.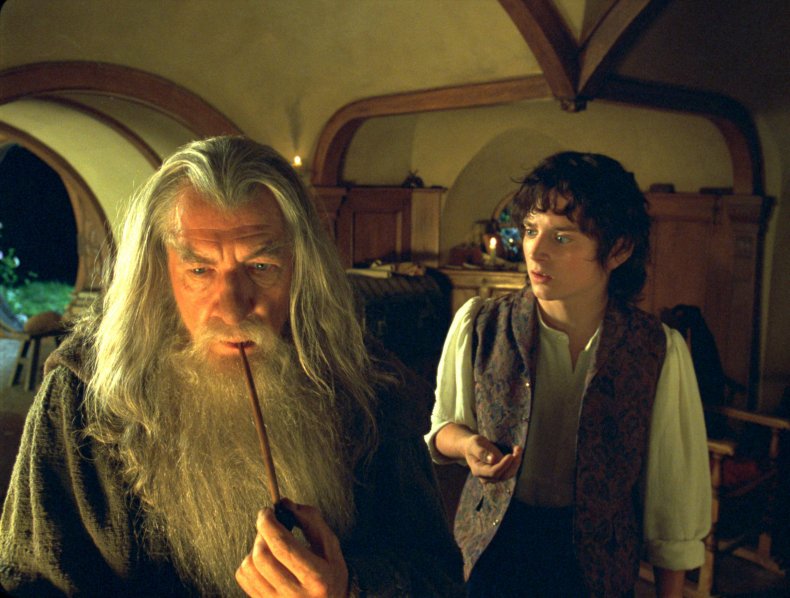 Robert Aramayo was tapped for the lead role, though details about his character have remained under wraps. In early January, Deadline revealed Aramayo was set to play Beldor, the young hero of the series that was previously offered to The Chronicles of Narnia: The Voyage of the Dawn Treader star Will Poulter. However, Poulter had to drop the role due to scheduling conflicts.
Fans may recognize Aramayo from HBO's award-winning series Game of Thrones which concluded in 2019. Aramayo played a young Ned Stark on the show during Seasons 6 and 7. He also appeared in in Suicide Tourist, opposite Nikolaj Coster-Waldau—who played as Jamie Lannister on Game of Thrones—and had a role in Netflix's crime thriller series Mindhunter.
Along with Aramayo, the Lord of the Rings series will include actors Owain Arthur, Nazanin Boniadi, Tom Budge, Morfydd Clark, Ismael Cruz Córdova, Ema Horvath, Markella Kavenagh, Joseph Mawle, Tyroe Muhafidin, Sophia Nomvete, Megan Richards, Dylan Smith, Charlie Vickers and Daniel Weyman.
Series showrunners J.D. Payne and Patrick McKay said the performers were chosen following a worldwide talent search. "After undertaking an extensive global search, we are delighted finally to reveal the first group of brilliant performers who will take part in Amazon's The Lord of the Rings series," the duo said in a statement on Tuesday.
"These exceptionally talented women and men are more than just our actors: they are the newest members of an ever-expanding creative family that is now working tirelessly to bring Middle-Earth to life anew for fans and audiences worldwide," the statement continued.
Although the new show is set in Middle Earth much like J.R.R. Tolkien's acclaimed books the series is based on, it will follow a completely different storyline than the theatrical adaptations that premiered in the early 2000s, which won more than 20 Academy Awards and grossed nearly $6 billion worldwide. The television series will reportedly follow new adventures that occurred before Tolkien's The Fellowship of the Ring.
Lord of the Rings TV series is expected to include multiple seasons. Amazon already announced the show was greenlit for Season 2 back in November. The studio has yet to reveal when fans can expect Season 1 to arrive on the network, however, production is slated to begin in February.