Grammy Producer Defends Lorde Not Getting to Perform: 'There's No Way We Can Really Deal with Everybody'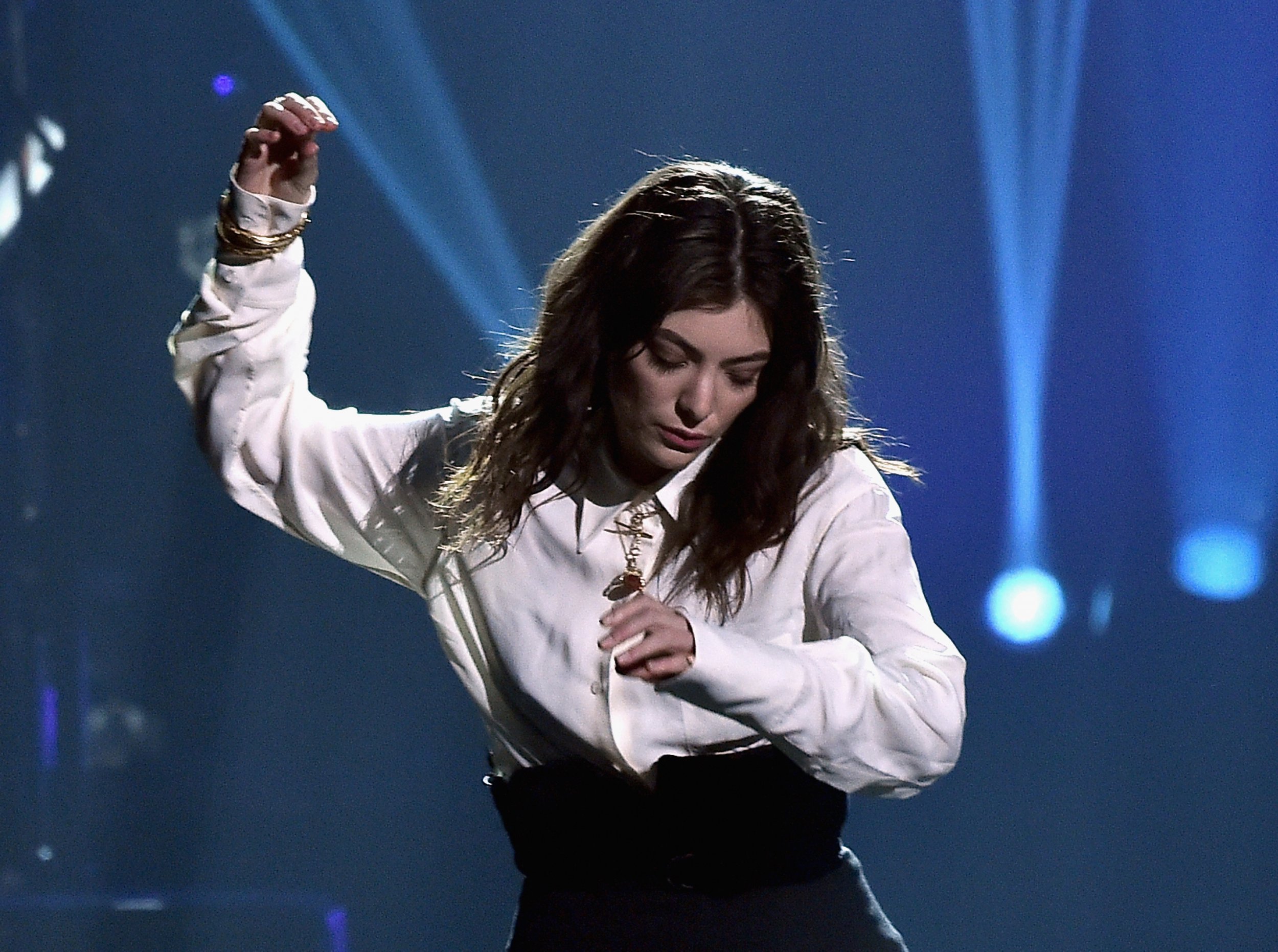 There are plenty of reasons to be grumpy about this year's Grammys, but Lorde fans might be the angriest of all. The pop star was nominated for one award, won zero and was reportedly denied the opportunity to perform solo, despite most of her fellow Album of the Year contenders getting to perform.
The decision had Grammy producers fending off charges of sexism and weird anti-Lorde bias. Why wouldn't Lorde be given the opportunity to perform when male acts like U2 and Sting and Shaggy were given generous performing slots? The day after the ceremony, longtime Grammy producer Ken Ehrlich defended the way the show was programmed in comments to Variety.
"I don't know if it was a mistake," Ehrlich said of the decision not to let Lorde perform. "These shows are a matter of choices. We have a box and it gets full. She had a great album. There's no way we can really deal with everybody."
Related: Melodrama and actual drama: Lorde's rough night at the Grammys
Reportedly, Lorde was invited to perform only as part of a group tribute to the late Tom Petty. She would have been singing "American Girl," which might have been a strange pick, considering Lorde is from New Zealand.
Overall, the 60th Annual Grammy Awards were even more male-dominated than usual, with all but one of the nine major prizes were awarded to men. Lorde lost Album of the Year to Bruno Mars's 24K Magic, who also took home Grammys for Song of the Year and Record of the Year. As a result, the hashtag #GrammysSoMale began trending on Twitter.
Recording Academy president Neil Portnow hasn't helped matters. He has been taking heat for saying that women need to "step up" if they want to be recognized.
"It has to begin with… women who have the creativity in their hearts and souls, who want to be musicians, who want to be engineers, producers, and want to be part of the industry on the executive level," Portnow told Variety.
Lorde has her own suggestion: