Will Lorde Cancel Concert in Israel? Singer Responds to Criticism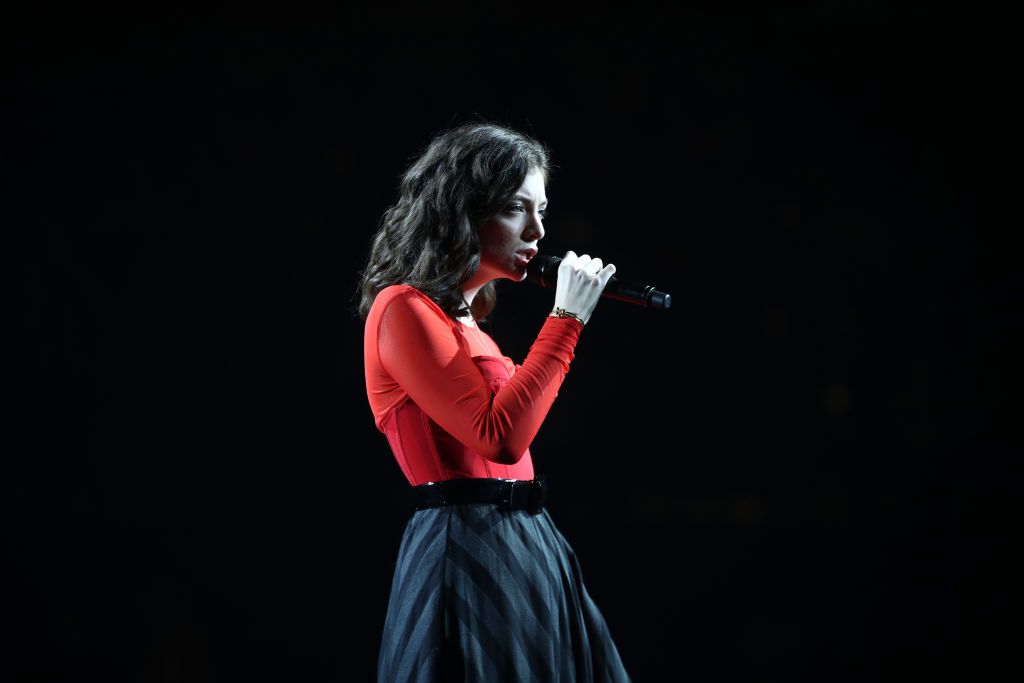 Lorde is "considering all options" after the announcement of a tour date in Tel Aviv spurred a debate among fans. Some asked the Kiwi pop star to boycott Israel and cancel the concert. But others shot back and asked her to leave politics out of it.
"Noted! Been speaking w many people about this and considering all options. Thank u for educating me i am learning all the time too," the singer tweeted in response to an open letter published on The Spinoff, a New Zealand website.
Lorde tweeted this week about upcoming tour dates and locations, including St. Petersburg on May 29, Moscow on May 31 and Tel Aviv on June 5. But it was the last addition that immediately sparked controversy, with some social media users saying Israel has "a brutal occupation" and "relentless military rule" over Palestinians.
Others responded vehemently supporting a Lorde concert in Tel Aviv.
Justine Sachs and Nadia Abu-Shanab, Jewish and Palestinian New Zealanders, respectively, wrote an open letter to Lorde asking her to reconsider her concert at the Tel Aviv Convention Centre.
"Today, millions of people stand opposed to the Israeli government's policies of oppression, ethnic cleansing, human rights violations, occupation and apartheid," they wrote in the letter published on Thursday. "As part of this struggle, we believe that an economic, intellectual and artistic boycott is an effective way of speaking out against these crimes. This worked very effectively against apartheid in South Africa, and we hope it can work again.
"Playing in Tel Aviv will be seen as giving support to the policies of the Israeli government, even if you make no comment on the political situation," they added. "We urge you to act in the spirit of progressive New Zealanders who came before you and continue their legacy."
Lorde acknowledged the letter and said she was considering her options in a tweet. On Friday, a second open letter responded to the first and argued that a boycott of Israel wasn't the answer.
"Boycotts are no laughing matter. To make a personal commitment to try to break a country's economy and isolate them from the rest of the world is deeply serious—and all the more so if it risks fueling racial hatred towards the targeted group," wrote Dane Giraud, a member of the New Zealand Jewish community.
"The boycott movement only encourages intransigence. Isolating and demonising Israel, while asking absolutely nothing of the Palestinian leadership is part of the wider tactic of avoiding talks," he added.
If the Boycott, Divestment and Sanctions (BDS) movement fails, he wrote, "and it should, hope won't be lost. Hope will return. If all Abbas is left with, finally, is no other option but a chair at the table with Israel, then we may get peace. But calling upon artists such as yourself to collectively punish Jews and Arabs of Israel, by buying into a one-sided movement designed to avoid talks, only prolongs the conflict."
Lorde is hardly the first artist to be discouraged from performing in Israel in recent years. Some musicians—including Elvis Costello, Santana, Gil Scott-Heron—have decided not to play concerts in Israel. But many other stars have held firm and performed there, including the Rolling Stones, Madonna, Alice Cooper, Rihanna, Sia, Elton John, Radiohead, Justin Bieber, Aerosmith and the Pixies.
Lorde's scheduled concert in Tel Aviv is still more than six months away. The artist's U.S. press representative did not immediately respond to Newsweek's request for comment about the concert in Israel and when fans might expect a decision one way or another.