L'Oréal Family Feud Shakes French Politics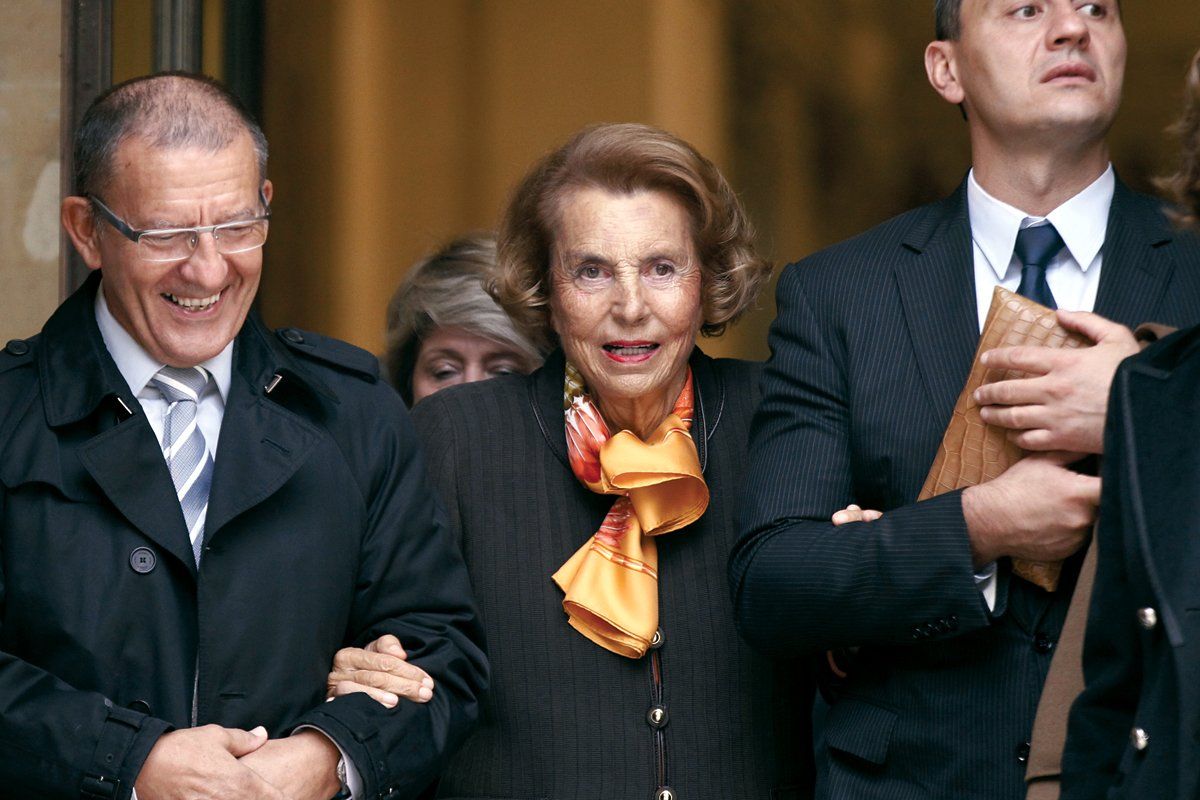 It began as a feud between an elderly widow and her estranged daughter. But it grew into the Bettencourt Affair, its tentacles wrapped around the very heart of French politics and industry. It has already cost one cabinet minister his job, while authorities probe associates of President Nicolas Sarkozy. How does a family spat set the French state on edge? Because she's worth it—$20 billion, in fact.
L'Oréal heiress Liliane Bettencourt, 89, is France's richest woman. In 1907 her chemist father, Eugène Schueller, perfected one of the first hair dyes; the rest is beauty history. Today the Bettencourt family is the top shareholder in the cosmetics giant, a pillar of France's CAC 40 index with 66,000 employees.
The family has long cultivated political ties, some uglier than others. In the 1930s, Schueller funded a secret right-wing extremist group. Liliane's future husband, André Bettencourt, also had far-right leanings, as a young journalist writing anti-Semitic articles he would later regret, before joining the Resistance alongside future president and lifelong friend François Mitterrand. André married Liliane in 1950, joined the L'Oréal board, was a cabinet minister under three presidents, and sat in parliament for more than 44 years. At least twice he had longtime mayor Sarkozy over for meals. André died in 2007, but his supposed last political contributions are at the scandal's core.
After André's death, Françoise Bettencourt-Meyers, the couple's only child, was apparently concerned that her mother was being manipulated by hangers-on and took legal action. She alleged that a celebrity photographer was taking advantage of the old lady, who showered him with €1 billion in gifts. Liliane, who is openly hostile toward her daughter, said the gay socialite playboy simply amused her. So began four years of legal wrangling.
In 2010, secret recordings made by Liliane Bettencourt's butler blew up a private matter into political scandal. The recordings not only seemed to confirm that she was mentally fragile, as her daughter suspected, but appeared to suggest massive tax evasion; campaign donations made to members of Sarkozy's UMP party; and an apparent conflict of interest for Éric Woerth, Sarkozy's 2007 campaign manager and later budget minister (in charge of policing tax evasion), whose wife worked for Liliane's financial adviser. Then a former Bettencourt bookkeeper claimed she was asked to withdraw €50,000 for Woerth, much more than campaign-financing laws allow. Woerth was eventually dismissed. Last week, France's domestic intelligence chief, close to Sarkozy, was charged over spying on a reporter on the case.
Françoise long asked judges to declare her mother legally irresponsible, while critics cited greedy motives. Her wish was granted last week. It was also revealed that Liliane is suffering from Alzheimer's. The judge assigned guardianship of Liliane's assets to Françoise and her sons, and personal guardianship to Françoise's 25-year-old son Jean-Victor. Liliane's former lawyer called the decision "madness" and dubbed Françoise her mother's "worst enemy." Liliane is appealing. The saga, dubbed Dallas-sur-Seine, continues.