A L'Oreal USA Exec on Beauty, Spokesmodels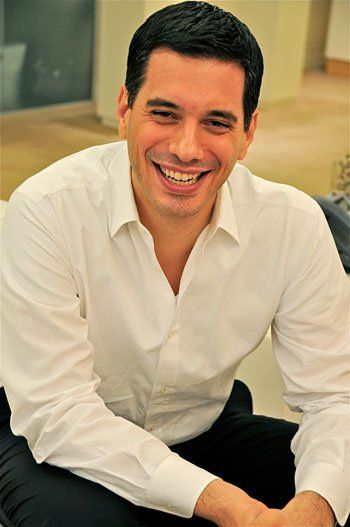 Marc Speichert cut his teeth marketing everything from toothpaste to dishwashing soap. As a business-school student, he interned with L'Oréal, a job that fostered a lifelong affinity for personal-care products. After 13 years, he returned to the company in April for a newly created position: chief marketing officer of L'Oréal USA. Founded in 1907, L'Oréal is a multibillion-dollar business and the world's largest manufacturer of high-quality cosmetics and perfumes. Speichert spoke with NEWSWEEK's Julie Halpert about the future of makeup and his company's latest goal of doubling its customer base. Excerpts:
What attracted you to the cosmetics industry?
While working for Colgate, I got exposure to personal-care products like Soft Soap and Irish Spring. I came to realize I enjoyed those categories. So coming back and leading a company focused on beauty was very appealing to me. It's a market that's very fast-paced. Beauty is an ideal for consumers, and it forces manufacturers to really come out with a constant flow of innovation. That makes it very exciting.
Exactly what chunk of the industry is yours?
We have a 13 percent market share in the U.S. But we are the No. 1 beauty company in the world, bigger than any competitor. Our annual revenues for 2010 are already up 6.2 percent from last year. If you look at the market, 2008 and 2009 were tough years for the industry, but we continually invested in the business then, and it's one of the reasons that in 2010 we're looking at robust numbers.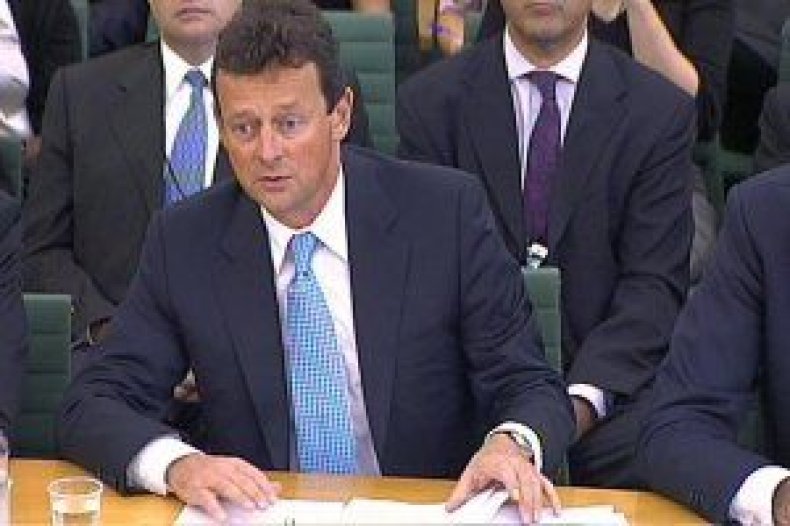 So what do you think it takes to successfully lead a company in a post-recession world?
The first thing I would say is to have the ambition. L'Oréal is a very ambitious company. We want to double our reach to consumers, from the current 1 billion to 2 billion customers within 10 years. That has a big impact in terms of how we run our business. We're targeting emerging markets, like China and India. And the U.S. will be a huge reservoir for us, since our overall penetration is lower than where we are in Europe. We've been investing heavily in research and development even through the recession, to create better targeted products.
Speaking of which, how do you encourage consumers to purchase products in a time where everyone's being careful with their money?
We believe if we bring a true innovation to the market, consumers will buy it. We introduced Kérastase Chronologiste, a high-end hair-care product that retails for $150. It's an intense repair product. It's flying off the shelf because it's amazing. People are willing to put extra money on the table if they're getting added value. But then we also have more affordable brands like Maybelline.
What are customers looking for in makeup now? What are the trends?
I think in makeup what you see are the conversions of categories. While it used to be that you had one skin-care product, and another for makeup, now we're merging makeup with skin care, so a makeup brand integrates skin-care benefits. For example, foundation can also have skin-care benefits. We're blurring the line between categories and leveraging convenience into one product.
Can you talk about the future face of L'Oréal?
We have many different spokespersons within the company. Each embodies the face of that particular brand. We just signed Jennifer Lopez to be the face of L'Oréal Paris. She's an empowered, authentic, sophisticated woman. She's the perfect intonation of what we see in L'Oréal Paris.
Technology is obviously reshaping almost every industry. How is it changing yours?
We see it as a huge opportunity. Digital is really giving us a tremendous chance to better understand and connect with our consumers. We're talking to consumers we haven't talked to in the past. We're using tools to help us understand where the conversations are online so we can listen to them. That's of tremendous value. [For example,] we now use professional makeup artists to educate consumers online [and] show them the next big trends. We hired a blogger, Michelle Phan, a Lancome makeup artist, to talk about how she's using makeup. Her videos have received roughly 8 million page views. She gives authenticity to the brand and that's powerful.
I'm wondering, with a continued push toward more ecofriendly practices, how do you find a balance between being good to the environment and running your business well?
Sustainability isn't nice to have. It's a must. Some of the brands we have, like The Body Shop, have a business model based on sustainability. They're against animal testing and are concerned that their ingredients don't adversely impact the environment. We've developed a business model around sustainability. One of our companies to avoid overwraps or unnecessary boxes in packaging. We have a commitment to reduce greenhouse-gas emissions, waste, and water consumption by 50 percent by 2015.
Aside from the economy, what do you see as the biggest challenges facing your industry now?
Beauty is an ideal and a neverending quest. From the consumer's perspective, there is always pressure for the latest and greatest innovation. Also, beauty is a combination of product and service. Our big challenge is that we want to reinvent what that experience is at a salon or at a beauty counter at a department store. We want to prevent beauty from becoming just a commodity. We continuously have to innovate on the product and service side, so consumers are getting the added value they want.
Every company has its ups and downs. How do you address failure when it occurs?
The one thing that I think is ingrained in the culture here is relentlessness. We're committed to making things work. It took 10 years for us to develop ammonia-free hair color. We had the vision, passion, and commitment to do that. It really defines what this company is and how it works.