Loretta Lynch Defends Decision Not to Charge Hillary Clinton Over Emails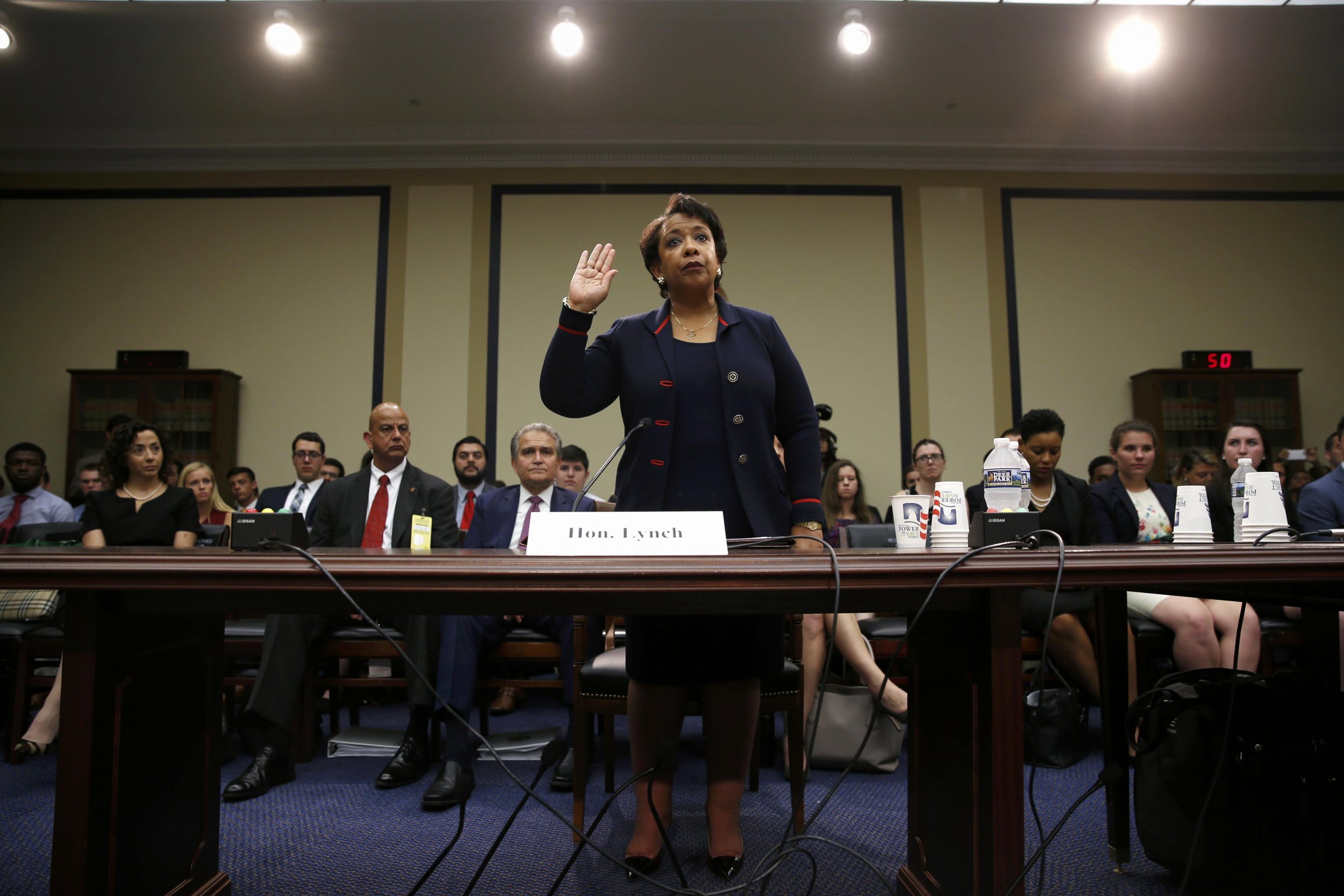 WASHINGTON (Reuters) - U.S. Attorney General Loretta Lynch on Tuesday defended the U.S. Justice Department's decision not to bring charges against Hillary Clinton over her use of a private email server while she was secretary of state, amid criticism from Republican lawmakers on the House Judiciary Committee.
Lynch's testimony came one week after the FBI closed a year-long investigation into the use of a private email server by the presumptive Democratic presidential nominee for the November 8 election and recommended that no charges be brought.
The case has become a focus of attacks against Clinton by presumptive Republican presidential nominee Donald Trump and sparked criticism by conservative politicians that the Justice Department was politically motivated to not prosecute Clinton.
Democratic lawmakers on the committee asked Lynch about a separate range of issues, from tighter gun control in the wake of shootings of clubgoers and police in Orlando and Dallas, as well as ways to reduce fatal police shootings of unarmed African Americans amid ongoing protests over the issue.
New York Democratic Representative Jerry Nadler asked Lynch what she thought of the pro-gun rights adage that "the only thing that can stop a bad guy with a gun is a good guy with a gun" in light of the fact that the Dallas police officers shot last week were armed.
"The issue, as usual, doesn't really lend itself well to aphorisms and short statements," Lynch replied.
Republican lawmakers focused mainly on the Clinton investigation. Several told Lynch that the decision to not prosecute Clinton created the impression that the Justice Department has a "double standard" when it comes to seasoned Democratic politicians such as Clinton.
Lynch referred questions about why the department decided not to bring charges to the FBI.
"Lynch has no intention of answering ... even the most basic questions about the legal elements the government is obligated to prove in a criminal prosecution," said House Judiciary Committee chairman, Republican Representative Bob Goodlatte, in a statement his staff released one hour into the hearing.
FBI Director James Comey said last week he recommended that no criminal charges be brought against Clinton because the FBI did not think there was strong enough evidence that Clinton acted with bad intent to bring the case.
But two days later, Comey told a Congressional hearing that any of his employees who handled emails the way Clinton did could be subject to dismissal or loss of security clearance.
Goodlatte and Jason Chaffetz, also a Republican House committee chairman, asked the Justice Department on Monday to open an investigation into whether Democratic presidential candidate Hillary Clinton committed perjury during testimony to Congress about the server.