Comey Had No 'Concerns' With Handling of Clinton Email Investigation, Loretta Lynch Says
Former Attorney General Loretta Lynch did not see a problem with calling the Hillary Clinton email probe a "matter" instead of an "investigation," she said in a rare television interview.
Lynch was attorney general under former President Barack Obama and spoke to NBC News's Lester Holt for an interview airing Monday. President Donald Trump and other Republicans have accused Lynch of improperly influencing the FBI's now-completed investigation into Clinton's use of a personal email server. They have pointed out that Lynch spoke with former President Bill Clinton on an airplane days before the FBI announced the end of the investigation, and that FBI leadership began drafting the statement about the end of the probe months in advance.
Related: After Lynch-Clinton Tarmac Meeting, FBI Scrambled to Punish Source
Last June, former FBI Director James Comey testified before Congress that Lynch had instructed him to refer to the probe as a "matter," not an "investigation," a request that he said "concerned" him.
"I heard about that testimony. I didn't watch it at the time. But it was brought to my attention later, and people were raising it with me," Lynch told NBC Nightly News with Lester Holt. "And my first response was, 'What, you know, what, where, what is the issue here?'"
She went on to say that she recalled the conversation with Comey and that there was nothing unusual about it. "It was a meeting like any other that we that we had had where we talked about the issues. And we had a full and open discussion about it," she said. Asked if Comey raised concerns, she responded, "Concerns were not raised."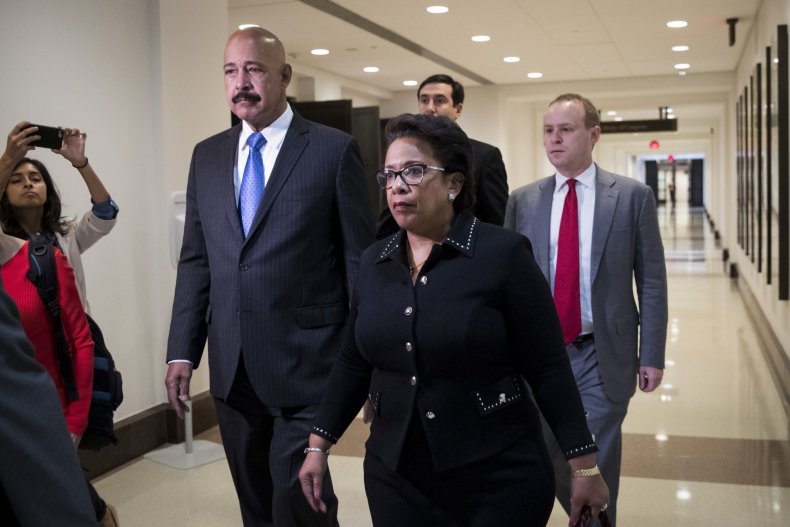 During the interview, Lynch called recent accusations against the Department of Justice and FBI "painful," and said she finds it "troubling when people question the motivations of dedicated, committed professionals."
She also spoke about the so-called tarmac meeting, telling NBC News that she and Bill Clinton "talked about innocuous things," such as grandchildren and "issues of the day," and not the email probe. But she conceded that the encounter "turned into a much longer conversation than it should have" and ended only when her staff member came onto the plane and said "how we all had to move on to our evenings."
NBC News debuted clips from the interview on Monday morning and will air more portions Monday night.
The Justice Department inspector general is expected to release a report this spring about the handling of the Clinton email investigation. Multiple congressional committees are also investigating, and on Monday the Justice Department said John Lausch, the United States attorney for the Northern District of Illinois, will aid in the process of redacting and releasing documents to congressional investigators. The Justice Department has so far denied calls by Republicans for a special counsel to investigate the Clinton probe.
Comey will likely face questions about the Clinton investigation in the coming weeks too, as he is scheduled to speak on ABC on April 15 and embark on a tour to promote his book, which comes out on April 17.