Loretta Lynch: What Was It Like Working With the Attorney General Nominee?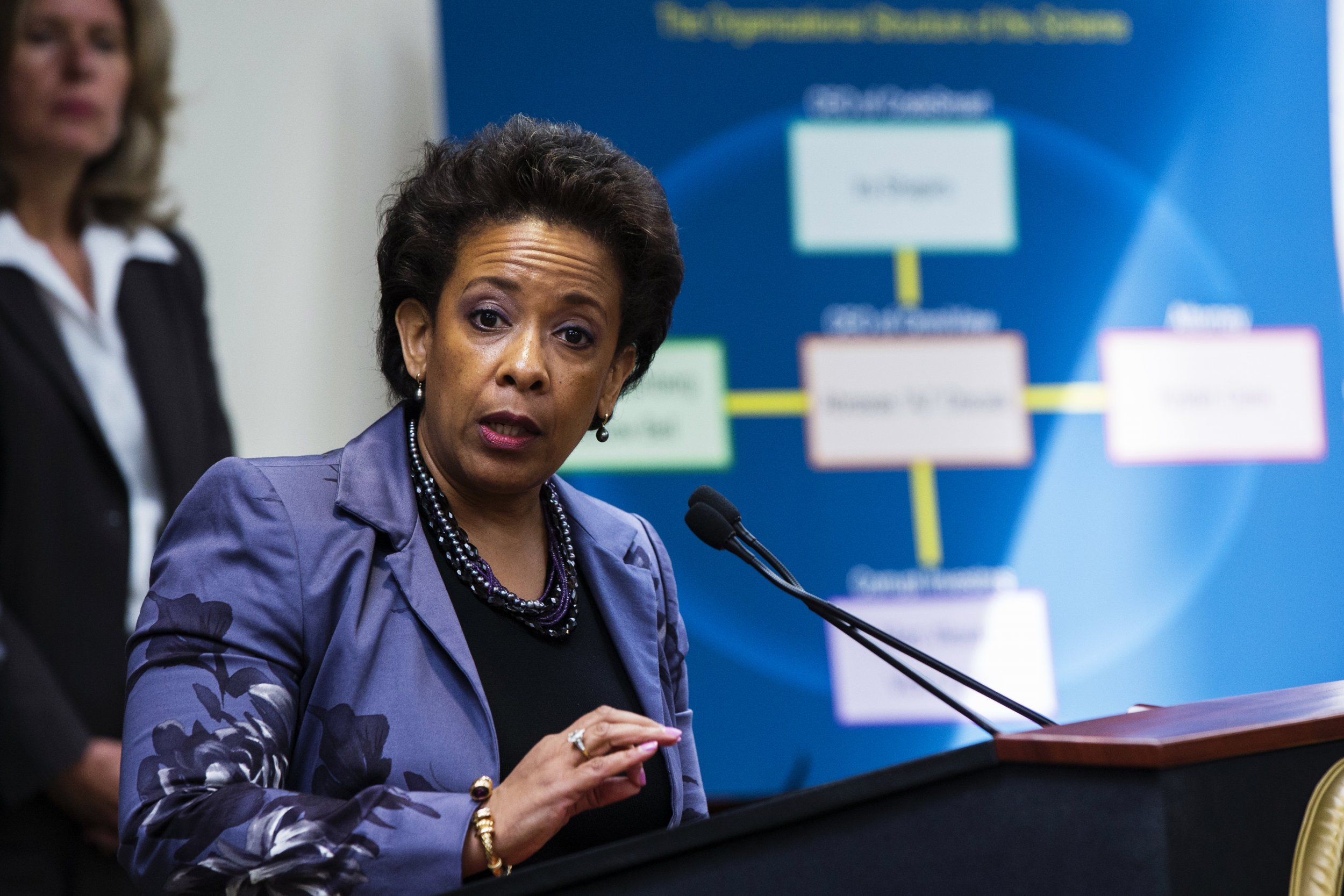 The facts of the case were complex, the politics even more so. On Aug. 9 1997, Abner Louima, a Haitian immigrant, was beaten by police and then sodomized with a broomstick in the bathroom of Brooklyn's 70th precinct. Abner, whom cops struck with radios and nightsticks, underwent three surgeries and spent two months in the hospital because of severe internal injuries, including a torn rectum and bladder. When the case against the officers who brutalized Louima went to trial in May 1999, Loretta Lynch, then the chief assistant U.S. Attorney in the Eastern District of New York, now President Barack Obama's nominee for U.S. Attorney General, helped lead the prosecution.
Lynch – along with Covington & Burling LLP partner Alan Vinegrad and Brooklyn District Attorney Ken Thompson, who worked then as Eastern District's chief of the criminal division and an assistant U.S. Attorney, respectively – had to get it right.
The relationship between minorities and the NYPD had reached a breaking point. Louima was black. The suspects were white. And several months before the Louima trial, on Feb. 5 1999, four police officers fatally shot Amadou Diallo, a 22-year-old immigrant from Guinea. The officers fired 41 rounds. Nineteen hit Diallo. He was unarmed.
"There was a lot of tension surrounding the case because it was one of the most horrific acts of police brutality ever committed in New York City," Thompson says. "The community was outraged to the point where thousands of people marched over the Brooklyn Bridge holding plungers and signs, demanding justice."
It was Lynch, Thompson says, who figured how to make a jury understand the true implications of the case – it wasn't just an act of police brutality, but a conscious escalation of violence that violated Louima's civil rights.
During the trial, Police Officer Justin Volpe changed his plea from not guilty to guilty – and admitted he sodomized Louima. The win was a watershed.
"Not only were people in New York City looking at this trial, people around the country were looking at this trial," Thompson says. "It showed that police officers can be held accountable if they cross the line."
In the wake of Ferguson and Eric Garner, Lynch's track record with a high-profile civil rights case certainly makes her an appealing pick for AG – but that's hardly the whole picture.
Colleagues and those familiar with Lynch tell Newsweek she was selected both for her adept handling of a wide variety of cases, as well as being "the consummate manager".
"She is always the adult in the room," Jim Walden, partner at Gibson, Dunn and Crutcher LLP's New York office, who worked as assistant U.S. Attorney in the Eastern District from 1993 to 2002, says. "Loretta is a deeply substantive person who treats the ends of justice as a mission and not a political objective."
Andrew G. Celli, Jr., a partner with Emery, Celli, Brinckerhoff + Abady LLP, was on New York State's Commission for Public Integrity with Lynch. In her work with the Commission, Lynch developed a reputation as a careful and analytical listener, rather than a polarizing personality, he says.
"This is a person who thinks, speaks, and acts in full sentences and paragraphs," Celli says. "She is incredibly thoughtful, which is to say that she doesn't act until she has thought through the entire process."
Indeed, Lynch's articulate calm will play to her favor during the confirmation process, where she will likely encounter opposition from Senate Republicans. Those who know Lynch say critics are unlikely to find any disastrous gaffes.
"No doubt, as part of this confirmation process, some congressional staffer will spend hours looking at press releases and video clips of her speaking on the various cases," Celli says. "They will be bored, in the sense that her presentation is uniformly temperate and careful."
Christina Greer, an assistant professor of political science at Fordham University, says Lynch might not be as well known as other federal attorneys, but is "beyond qualified" for the job.
"The Southern District [of New York] gets the most attention, but that doesn't mean the Eastern District, which she represents, doesn't see its fair share of high-profile cases."
During her tenure in the district, Lynch has handled terrorism cases such as Quazi Mohammad Rezwanul Ahsan Nafis, who was convicted in a 2012 plot to blow up the Federal Reserve in New York.
"Besides domestic crimes, she's authorized to deal with international crimes," Greer says.