Fox News Judge Napolitano Calls 10-Year Prison Sentence for Lori Loughlin 'Ridiculous': 'Nobody Was Really Harmed'
Actor Lori Loughlin is facing hefty jail time for her role in the college admission scandal, a potential sentence Judge Andrew Napolitano argued was "ridiculous."
"The definition of crime for 600 years included the word 'harm,'" Napolitano told Fox Business host Maria Bartiromo on Monday. "Nobody was harmed here."
Loughlin, one of the parents indicted in the college admission scandal, is accused of paying $500,000 to facilitate her two daughters' admission to the University of Southern California.
While parents who pleaded guilty received lenient sentences, in October, Loughlin was hit with a third indictment, which tacked on the charge of conspiracy to commit federal program bribery. Her arraignment is scheduled for Wednesday
This past Wednesday, Toby MacFarlane, a parent who engaged in similar behavior, received six months in prison. Given that it was the longest sentence issued yet, Napolitano said Loughlin may be rethinking the decision to not take a deal.
"Whether she got bad legal advice or whether she was determined to tell a Boston jury that she thought she was doing the right thing…it's too late to unwind this," Napolitano said.
The judge speculated that prosecutors wouldn't be keen on dismissing the two additional charges and any plea that was offered would consider the potential sentences of all three charges.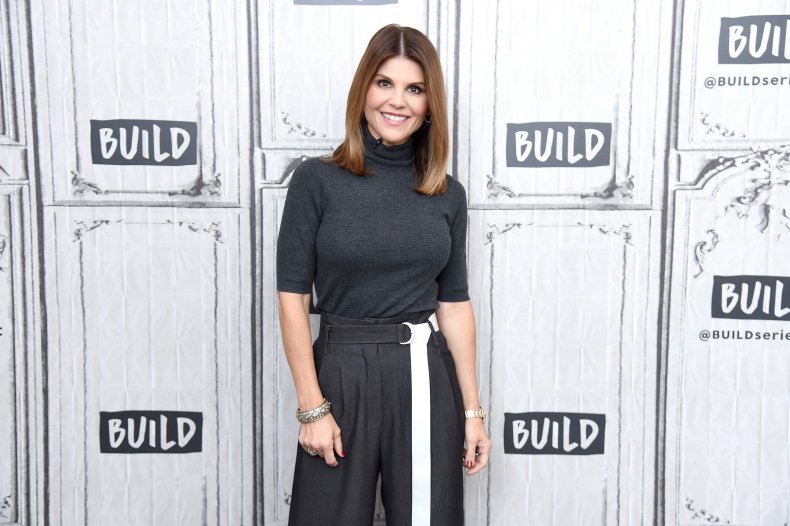 In March, every parent indicted in the college admission scandal was charged with conspiracy to commit mail and wire fraud and honest services mail and wire fraud. Eleven parents, including Loughlin and her husband, Massimo Giannulli, who pleaded not guilty, were subsequently charged with conspiracy to commit federal program bribery and conspiracy to commit money laundering, which Napolitano characterized as "far graver" than the mail and wire fraud charge.
If Loughlin is found guilty of all three charges and given the maximum amount of jail time for each, she could be sentenced to 45 years in prison, according to a press release from the Department of Justice. Napolitano called a 10-year prison sentence "ridiculous" considering what she's accused of doing.
Loughlin and her husband allegedly paid to have their daughters, Bella and Olivia Jade, designated recruits for USC's crew team despite not participating in the sport competitively. Then–assistant women's soccer coach Laura Janke, who pleaded guilty, created falsified athletic profiles for the daughters. Then, Donna Heinel, who, at the time was USC's senior women's associate athletic director, presented them to a subcommittee for athletic admissions.
Bella and Olivia Jade were allegedly accepted based on their "potential to make a significant contribution to the intercollegiate athletic program," according to the complaint. They are no longer enrolled at USC.
Napolitano called himself a "traditionalist" and claimed that for 600 years, the definition of crime required someone to be harmed by another person's behavior. While prosecutors claimed children of the parents' indicted in the case took spots from other applicants, Napolitano argued that wasn't the case.
"The freshman class was expanded for these kids whose parents bribed their children's way in," Napolitano said. "So nobody was really harmed."
Bella and Olivia Jade were accepted at USC in 2017 and 2018, respectively. In both years, the university saw an increase in applicants from the one before and 2018 was the "biggest jump in two decades," according to USC.
"We've never had a harder time selecting which applicants to put in the classroom," Timothy Brunold, USC's dean of admission said in a statement. "We could hardly believe the numbers, and now we're feeling the pain of having to turn away so many candidates we admire."
Newsweek reached out to USC but did not receive a response in time for publication.
Loughlin waived her right to appear in court on Wednesday for the arraignment, according to court documents. She requested the court enter a plea of "not guilty," as did Giannulli.