People Use Lori Loughlin, Brett Kavanaugh, Student Loan Debt to Describe #CollegeInSixWords for Jimmy Fallon
When asked by comedian and television host Jimmy Fallon to describe college, several social media users mentioned student debt, actress Lori Loughlin and Supreme Court Justice Brett Kavanaugh.
On Tuesday afternoon, Fallon posted a request on Twitter. With a chance to be featured on his show, The Tonight Show Starring Jimmy Fallon, Twitter users had to describe college in six words using the ever-so-appropriate hashtag, "College in Six Words."
Fallon kicked off the hashtag event with the example, "Went to class. That one time." The hashtag quickly gathered steam with users posting almost 4,000 tweets to the social media website within an hour.
Some people opted to talk about their student debt.
A couple chose to accompany their comments about the cost of college with memes and gifs. The character Michael Scott from The Office, played by Steve Carrell, popped up a few times.
Carrell also made an appearance as his character Cal Weaver from the film Crazy, Stupid Love.
After President Donald Trump nominated Kavanaugh to the Supreme Court, Christine Blasey Ford, who knew Kavanaugh in high school, accused him of sexual misconduct. Her claims prompted a contentious nomination process and Senator Elizabeth Warren recently expressed the belief that the Justice should be impeached. Some Twitter users used Kavanaugh in their descriptions of college.
The hashtag request was put out into cyberspace not long after actor Felicity Huffman and several other parents were sentenced for their role in the college admissions scandal, so it's not surprising another actor's name came to people's minds. Multiple Twitter users dragged Loughlin and her daughter Olivia Jade Giannulli into the conversation.
Loughlin and her husband Massimo Giannulli were indicted as part of the FBI sting operation dubbed "Varsity Blues." The two were accused of paying thousands of dollars to facilitate their daughters' admission to the University of Southern California as members of the crew team despite a lack of experience in the sport. Loughlin and Giannulli both pleaded not guilty and are currently in the legal process.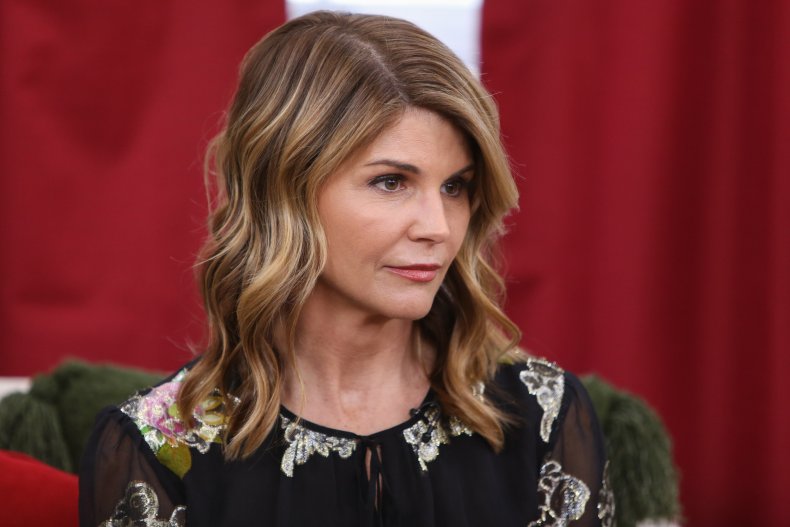 This isn't the first time Fallon's created a hashtag and requested people submit entries. He's done it with several other concepts over the years, including "Don't Judge Me," "Prom Fail" and "My Roommate Is Weird." After reviewing the submissions, Fallon reads several of the most clever or funniest on his show. It's unclear if submissions will be read on Tuesday's show or if he's saving it for a future episode.