Whether Lori Loughlin Goes to Prison for College Admissions Scandal Depends on Jury Selection, Attorney Says
Fighting college admission scandal charges in court may be an uphill battle for actor Lori Loughlin, but whether she goes to prison or returns to her California home could hinge on her attorneys' ability to select the right jury, legal experts said.
"It all depends on how the picture is painted and how the jury sees them," Lara Yeretsian, a criminal defense attorney, told Newsweek. "You can win or lose a case with jury selection."
Loughlin and her husband Mossimo Giannelli were indicted earlier this year on charges stemming from allegations that they paid $500,000 to have their two daughters admitted to the University of Southern California (USC) as crew team recruits based on falsified athletic profiles. The couple has maintained their innocence and on Tuesday, a judge accepted their plea of "not guilty" to the charge of conspiracy to commit federal program bribery.
With Loughlin headed towards a trial, Judge Indira Talwani has already handed down prison sentences ranging from 14 days to five months to more than 10 other parents caught in the scandal. Actor Felicity Huffman already completed her sentence, spending a total of 11 days in jail. In light of the lenient sentences faced by parents who pleaded guilty, experts were bewildered as to why Loughlin didn't take the same route.
"She probably believes her innocence," Yeretsian said. "It was one thing to think she was working the system, that doesn't necessarily mean they thought they were doing something criminal."
Loughlin may have evidence that demonstrates she wasn't aware the payments she made were being used as bribes, which could show she wasn't in on the conspiracy, Frank Perrone, a partner at Davidoff Hutcher & Citron LLP told Newsweek. Based on the available information, though, getting a jury to believe that will be an "uphill battle."
"Jurors are going to have to give this person, who submitted pictures and paid $500,000 the benefit of the doubt that she didn't understand it would guarantee her daughters' admission," Perrone told Newsweek.
The defense is also likely to tell the jury that no one was harmed by the parents' actions and paying to get your kid into college is just part of the university's culture, according to Yeretsian.
When a jury hears the defense's case, she said, "anything can happen," and jurors may not agree with the method Loughlin used, but sympathize with her as a parent who was part of a "new generation" that will do anything to help their children.
Perrone disagreed that a jury would consider Loughlin a sympathetic character because she had a successful career, a beautiful family and "all the money in the world." An average person, he claimed, would see Loughlin as someone who was abundantly blessed and still chose to cheat. Plus, any parent who had a child denied admission to a college would wonder if it was because they didn't meet the school's standards or if a parent like Loughlin was to blame.
"That's the danger of a jury trial, you really need to weed it out," Perrone said.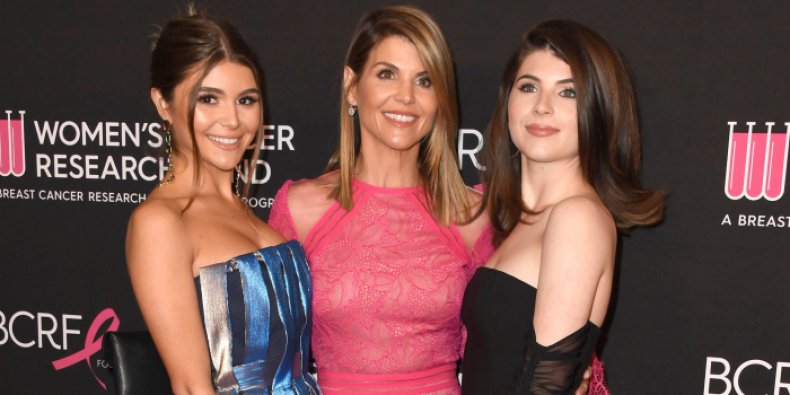 While a "not guilty" verdict would be Loughlin's ideal outcome, convincing a jury of her innocence might not be the defense's strategy, according to Neama Rahmani, a former federal prosecutor. All her team needs to do to avoid a guilty verdict is get one or two jurors out of 12 to dig in their heels and they'll have a hung jury.
"Sometimes you have a very strong-minded juror who won't agree," Rahmani told Newsweek. "That is, most likely, best case scenario because I can't imagine any situation where they're going to get 12 jurors to agree [Loughlin and Giannulli] didn't know these were fraudulent bribes."
During the jury selection process, the defense will look for people who strongly distrust the government, the former federal prosecutor explained. Even with cases that have compelling evidence, these are the jurors defense attorneys can appeal to, and their staunch beliefs mean they may be obstinate in situations where other jurors could be swayed by the majority.
While a hung jury, which occurs when all 12 jurors cannot reach a unanimous verdict, would buy the defense time, Rahmani said it could be a problematic strategy. With the opportunity to learn from their mistakes, the government tends to improve their case the second time around and, given the public pressure, he said prosecutors would almost certainly retry the case.
Newsweek reached out to Loughlin's attorney but did not receive a response in time for publication.
According to the government's complaint, Giannulli sent photos of their two daughters, Bella and Olivia Jade, on an ergometer to Rick Singer, the mastermind of the admissions fraud scheme the FBI dubbed "Operation Varsity Blues." The images were intended for use in fake athletic profiles. Loughlin also allegedly asked for advice as to how to avoid drawing the high school counselor's attention to her daughters' athletic recruitment.
Using the photos that prosecutors accused Loughlin and Giannulli of sending, then-USC assistant women's soccer coach Laura Janke created profiles for the two girls that touted fraudulent claims about their experience as coxswains. Then, Donna Heinel, the former USC senior women's associate athletic director presented Bella and Olivia Jade to a subcommittee for athletic admissions, which accepted them based on their apparent ability to contribute to the program. Janke pleaded guilty and is due to be sentenced in January while Heinel pleaded not guilty.
Rahmani characterized the argument that Loughlin didn't know what she was doing as a "poor defense." Along with the claims made in the complaint, he noted that people don't pay $500,000 unless they "know what they're getting."
Eric Schiffer, a brand and reputation management expert, told Newsweek the charges against Loughlin were akin to "rat poison" for her career. As someone with a brand built on being "squeaky clean," the sudden change in her perceived persona crushed the public's trust.
"If she's innocent, she now has a platform to rehabilitate herself versus being a convicted felon which creates an existential threat to her career in the genre that she's played," Schiffer said.
A jury verdict of "not guilty," would save Loughlin from serving time in prison, but Schiffer said public perception would bar her from returning to life as she knew it before the indictment. No longer the "woman next door," the scandal will put a "muzzle" on opportunities she would have had previously and she'll likely be cast in darker, more sinister roles.
Loughlin was fired from the Netflix show Fuller House, where she reprised her Full House role as the charming and lovable Aunt Becky and the court of public opinion largely sided against her and the other parents who were indicted. Critics called the parents out for being entitled and using their resources to further tilt an already uneven playing field against disadvantaged students.
The three charges against Loughlin carry combined sentences of 45 years in prison, although it's highly unlikely that she would ever serve anything close to that number of years. If her case goes to trial and a jury finds her guilty, the attorneys believed she'd be sentenced to somewhere between six months and two years.
"They're either making bad decisions or getting bad advice," Rahmani said. "It's only getting worse."