What Will Happen to Lori Loughlin? Actor Sparks 'Jealousy' in Other Parents Who Might Have Done the Same, Lawyer Says
Lori Loughlin appeared in federal court Wednesday for the first time since being accused of paying large sums of money to get her daughters, Olivia Jade and Bella, into college.
Loughlin and her husband, Mossimo Giannuli, were charged with conspiracy to commit mail fraud and honest services mail fraud, according to the criminal complaint. On Wednesday, the couple and 11 other parents implicated in the scandal appeared before Magistrate Judge Mary Page Kelley to hear the conditions for their release. They both surrendered their passports, according to WBTS reporter Caroline Connolly, and their charges come with a maximum penalty of 20 years in prison.
The couple is accused of paying $500,000 in bribes so their two daughters would be admitted to the University of Southern California (USC) as recruited rowers. The criminal complaint charged that neither of their daughters participated in crew.
During a recorded call in November 2018, Rick Singer, the alleged ringleader of the college admissions scandal, told Loughlin that the IRS was auditing his foundation and that she wasn't supposed to tell anyone that the donation to the foundation was intended to get her daughters into USC.
"So we just have to say we made a donation to your foundation and that's it, end of story," Loughlin said, according to the criminal complaint.
Loughlin and Giannuli weren't the only people implicated in the scandal; 30 others were charged as well. The news sparked conversations about privilege, and some observers concluded that wealth got the accused into the situation and now can get them out of it.
However, Richard Watts, an attorney and author of Entitlemania: How Not to Spoil Your Kids, and What to Do if You Have, told Newsweek that, in this case, the "blow is too big" for complete absolution.
"Even if they were to extricate themselves from the legal web, even if they could get all the way to a dismissal, the public opinion and the cost of this to their reputation is tremendous," Watts said.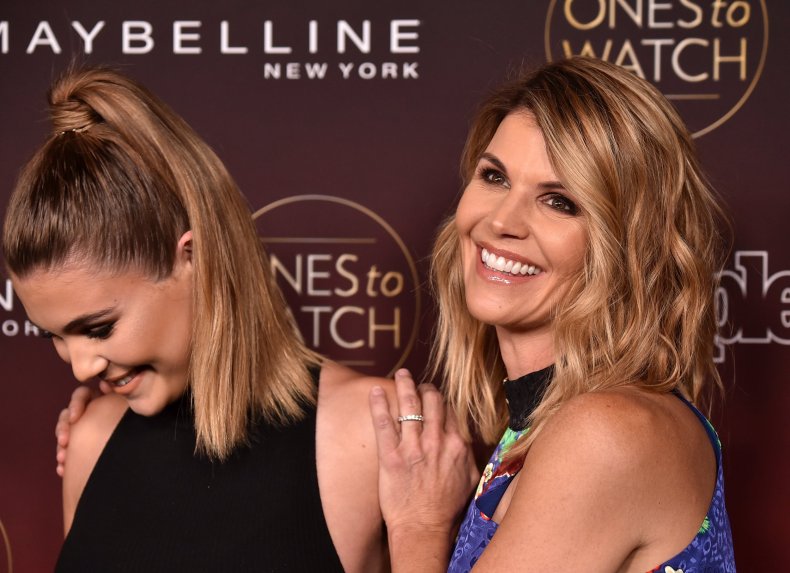 As a member of the Laguna Beach, California, community that's home to two of the families involved, Watts said he's seen firsthand the damage this exposure has caused. Families that were considered "wonderful people" are having their integrity questioned and their "goodwill capital washed away."
Despite the pearl clutching going on, Watts noted that some parents are passing judgment on themselves because they didn't think to bribe someone to get their kid into college.
"I think part of this is jealousy of parents who are doing everything they can, to a feverish degree, of trying to get their kids advanced.… They're watching someone else who got exposed and caught for doing something that they would have done themselves but for the fact that they didn't have the ability," Watts said.
He noted that, in his own community, parents are having their kids start playing lacrosse at 4 years old because they think it can lead to acceptance at Yale, or having their 6-year-old work with a tennis pro up to four times a week. He added that it's not just parents in Southern California who are affected, because this is part of a larger, nationwide "academic cult."
Instead of being a wake-up call for parents to take a step back, Watts said the recent bribery scandal may cause some parents to become even more laser-focused on devising innovative ways to help their child gain admission.
"I'm doing everything I can to think of a way to get my kids in, and, my God, I forgot one thing," Watts said, imagining how parents think. "I'm not thinking of everything, so I need to go back to square one and think more out of the box to get my kids in. I think there's a lot of that going on, and it's really unhealthy."
Watts said he doesn't see a counterculture in the new generation, unlike his generation, which he said pushed back against parents' wishes. He noted that, at this point, these kids don't know how to slow down on the success train because "stopping is the failure."