Lori Loughlin Indictment: Actor Facing New Money Laundering Conspiracy Charge in College Admission Scandal
Lori Loughlin and her husband Mossimo Giannulli were among 16 people named in a second indictment related to the college admission scandal, which added on the charge of money laundering conspiracy.
The indictment was released on Tuesday and largely contained information already present in the first indictment. However, it also claimed the defendants engaged in a money laundering conspiracy when they worked to conceal the scheme by "funneling bribe and other payments through the façade of the Key [Worldwide Foundation] or KWF."
The KWF was a nonprofit corporation operated by William "Rick" Singer, which has become the focal point of the admissions scandal. Singer previously pleaded guilty to all charges.
Giannulli wired $200,000 to KWF on or around April 10, 2017, according to the indictment, after the couple's daughter, Bella, received her acceptance letter to the University of Southern California. Then, on February 6, 2018, Giannulli wired another $200,000 to the foundation for the admittance of their younger daughter, Olivia Jade, as reported in the indictment.
"So I just want to make sure that you know that, one, that you're probably going to get a call and that I have not told them anything about the girls going through the side door, through crew, ever, though they didn't do crew to get into USC," Singer allegedly told Loughlin over the phone, according to the indictment. "So I—that is—all I told them was that you guys made a donation to our foundation to help underserved kids."
Loughlin replied, "Uh-hmm" to Singer's claim that he said the couple donated to the foundation.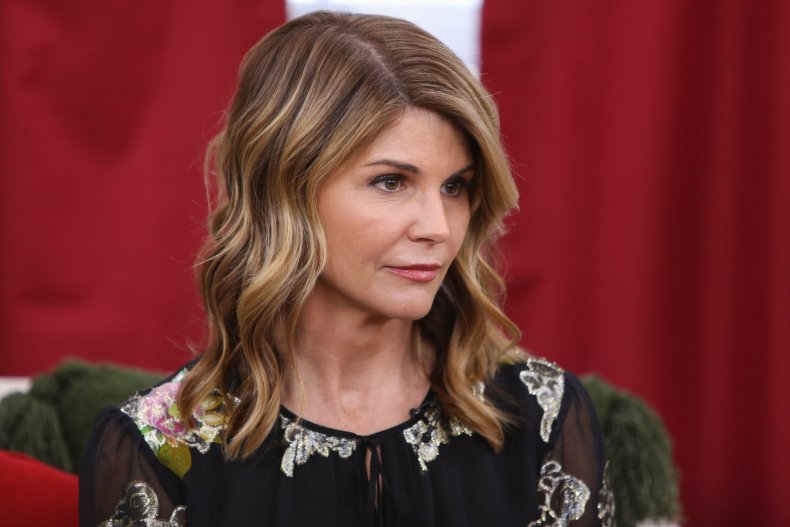 The indictment claimed that the money laundering conspiracy involved sending payments to the foundation from outside the United States and that steps were taken to cover up the bribes in the fraud scheme.
After both alleged $200,000 transactions, KWF issued a letter to Giannulli and Loughlin saying "no goods or services were exchanged" for the donation, according to the indictment. This, the indictment said, was one of the ways the defendants carried out the money laundering scheme.
An additional 14 others were named in the second indictment and were identified as:
David Sidoo
Gregory Colburn
Amy Colburn
Gamal Abdelaziz
Diane Blake
Todd Blake
I-Hsin "Joey" Chen
Elizabeth Henriquez
Manuel Henriquez
Douglas Hodge
Michelle Janavs
Elisabeth Kimmel
William Mcglashan, Jr.
Marci Palatella
John Wilson
Homayoun Zadeh
Robert Zangrillo
All 16 people were also charged with conspiracy to commit mail and wire fraud and honest services mail and wire fraud. Money laundering is punishable by up to 20 years in prison, as is conspiracy to commit mail fraud and honest services mail fraud.