Lori Loughlin, Mossimo Giannulli to Continue Sharing Lawyers Despite Concerns It Would Harm Their Defense
Actor Lori Loughlin and her husband, fashion designer Mossimo Giannulli, decided to move forward with dual representation, despite concerns that it could be problematic for their defense.
Appearing in court on Tuesday, the first time since entering their not guilty pleas, the hearing was aimed at conflicts of interest their chosen representation may have. The couple was required to answer a series of questions before deciding if they would continue with their current legal team and pursue dual representation or split into separate defenses and possibly different attorneys.
"Your attorney is supposed to be looking out for your interest and only your interest," Adam Citron, senior counsel at Davidoff Hutcher & Citron LLP, told Newsweek. "Regardless of what the client wants, if the attorney feels there are differing positions or there's any conflict, he himself, or she, herself should withdraw from the case."
In March, Loughlin and Giannulli were two of many parents indicted in the college admission scandal, also known by its FBI sting name, "Operation Varsity Blues." They were accused of paying $500,000 to foster the admittance of their two daughters, Bella and Olivia Jade, to the University of Southern California (USC).
In court, attorney William Trach told the judge that Loughlin and Giannulli thought they were giving mastermind Rick Singer money for legitimate purposes and not a bribe. Ultimately, according to Law360's Chris Villani, the couple decided to continue with their dual representation despite concerns raised by the judge.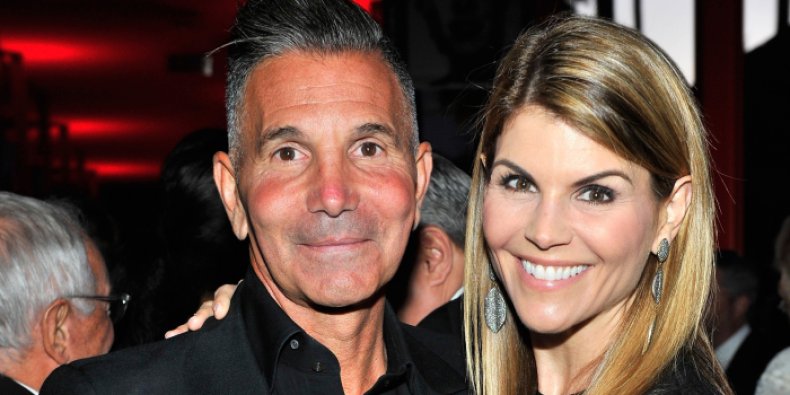 Their daughters' choice of higher education institution was the basis for one of the prosecution's concerns about a conflict of interest. Before being hired by Giannulli and Loughlin, the law firm of Latham & Watkins LLP previously represented USC.
The firm created an "ethical wall" between attorneys and staff who worked on the USC case and those working with Loughlin and Giannulli that prohibited them from discussing either case with each other. The prosecution argued their having represented USC could hamper their defense.
Another issue that arose with their choice of representation was that they planned to use the same attorneys to represent them both. The prosecution claimed that Loughlin and Giannulli could not be properly defended since the development of information that could help the case of one of them could not be used if it would hurt the other.
For example, if Giannulli or Loughlin claimed their spouse was a co-conspirator but their own role was minor, their counsel could not advance those arguments because they adversely affected the other. The same could be true if one claimed they were unaware of the individual actions of the other, specifically with regards to the alleged falsification of their daughters' athletic records.
If they were to move forward with dual representation, the defendants' court filing noted their individual communications with Latham would not be privileged from each other.
While it may seem counterintuitive for the prosecution to be concerned about Loughlin and Giannulli's defense, Citron told Newsweek that conflicts could become problematic for the prosecution down the line.
"They want as clean of a case as possible," Citron said. "They don't want to raise appeal issues if possible. You don't want an issue later on when one of the defendants brings an appeal or a motion to set aside the verdict or what's called a trial appeal based on inadequate representation."
Loughlin and Giannulli allegedly paid Singer hundreds of thousands of dollars to ensure their daughters would attend school somewhere "other than [Arizona State University]." Then-assistant women's soccer coach Laura Janke, who pleaded guilty, allegedly created an athletic profile that showed Bella and Olivia Jade as rowers despite not participating in the sport.
After then-senior women's associate athletic director Donna Heinel, who pleaded not guilty, allegedly presented them to a subcommittee for athletic admissions, they both were admitted.
Initially, Loughlin and Giannulli were charged with conspiracy to commit mail and wire fraud and honest services mail and wire fraud. However, a second indictment tacked on the additional charge of conspiracy to commit money laundering. The couple, if convicted, faces decades in prison.