Lori Loughlin to Serve 2 Months in Prison for College Admission Scandal, Says She 'Swayed' From Her 'Moral Compass'
Three months after pleading guilty, actor Lori Loughlin and her husband Mossimo Giannulli were sentenced to two months and five months in jail on Friday for the role they played in the college admission scandal.
The couple was among the parents indicted in March 2020 in the FBI sting operation "Varsity Blues,"and was accused of paying $500,000 to have their daughters, Olivia Jade and Isabella, admitted to the University of Southern California as rowing recruits based on fraudulent athletic profiles. After being hit with two additional indictments, Loughlin and Giannulli pleaded guilty in May, agreeing to serve two and five months respectively.
As part of the deal, U.S. District Judge Nathaniel M. Gorton had no room to adjust their sentences, as the terms of their plea deal made the recommendations binding. Gorton's only option was to accept or deny the deal.
"I never know where to begin when I'm sentencing someone in the college admissions scandal, and it astonishes me every time I have to do it," Gorton said during Giannulli's sentencing, according to USA Today.
U.S. Attorney Andrew Lelling wrote in the detention memo that Giannulli should receive a heftier sentence because he engaged more frequently with Singer and directed the bribe payments. He also "confronted his daughter's high school counselor to prevent the scheme from being discovered, brazenly lying about his daughter's athletic abilities."
"Loughlin took a less active role, but was nonetheless fully complicit, eagerly enlisting Singer a second time for her younger daughter, and coaching her daughter not to 'say too much' to her high school's legitimate college counselor, lest he catch on to their fraud," Lelling wrote.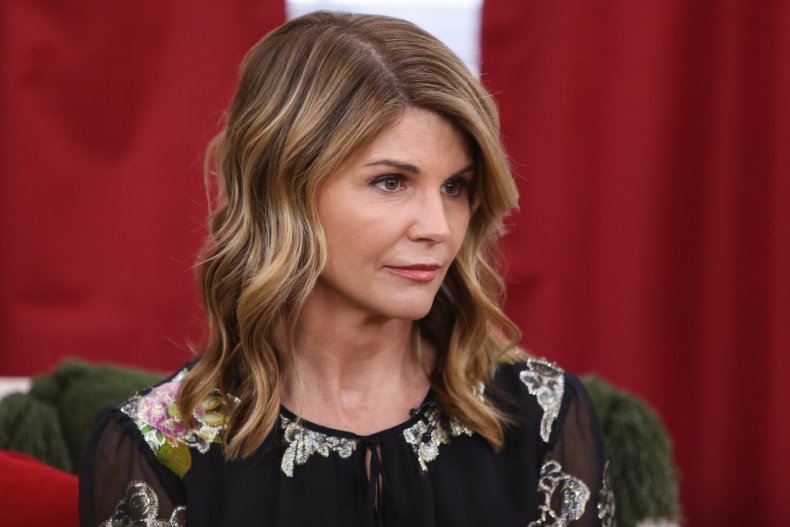 Loughlin and Giannulli elected to stay silent until the hearing. During his sentencing, Giannulli told the judge he "deeply regrets" the harm his actions caused his daughters, wife and others.
"I take full responsibility for my conduct and I am ready to accept the consequences and move forward with the lessons I've learned from this experience," Giannulli said, according to USA Today.
Gorton characterized Giannulli's behavior as sponsoring a "breathtaking fraud" and cited his upbringing as proof that he "certainly did know better." The fashion designer has 90 days to surrender himself.
After being sentenced at her own hearing later in the day, Loughlin apologized to Gorton and said she made an "awful decision," according to the Associated Press.
"I went along with a plan to give my daughters an unfair advantage in the college admissions process and in doing so I ignored my intuition and allowed myself to be swayed from my moral compass," she said. "I have great faith in God and I believe in redemption and I will do everything in my power to redeem myself and use this experience as a catalyst to do good."
Of the five parents who initially pleaded not guilty and have been sentenced by Gorton, only one, Manuel Henriquez, received a longer sentence than prosecutors recommended. One other parent, David Sidoo, received the recommended sentence and three others received much lighter sentences than recommended.
Loughlin and Giannulli were the 20th and 21st parents involved in the scandal to be sentenced. One parent, Peter Jan Sartorio, avoided jail time and received a year of probation. Of those who were sentenced to prison, actor Felicity Huffman, who was among the first to plead guilty, received the least amount of time at 14 days.
Douglas Hodge, the former CEO of Pimco who agreed to pay Singer $850,000 over a decade to ensure his five children were admitted to college, received a nine-month sentence in February, the longest of any parent charged.
Before pleading guilty, Loughlin and Giannulli faced additional charges of conspiracy to commit federal programs bribery and conspiracy to commit money laundering, which carried sentences of up to 20 years in prison. However, as part of their agreement to plead guilty to conspiracy to commit mail and wire fraud, prosecutors tossed the other two charges.
Along with their prison sentences, Giannulli must pay a $250,000 fine and serve 250 hours of community service. Loughlin will have to pay a $150,000 fine and complete 100 hours of community service.
This article has been updated to include Lori Loughlin's statement to the judge.