Lori Loughlin's Daughter Olivia Jade Made 'Ignorant' College Comment Six Months Before Mother's Indictment
Full House actress Lori Loughlin was indicted Tuesday, among 40 other Hollywood elites, in a $25 million college entrance exam cheating scheme, court documents revealed.
Six months before her indictment, Loughlin's daughter, Olivia Giannulli, known on social media as Olivia Jade, made a public apology regarding Jade's "ignorant and stupid" comment behind her reasoning for attending college.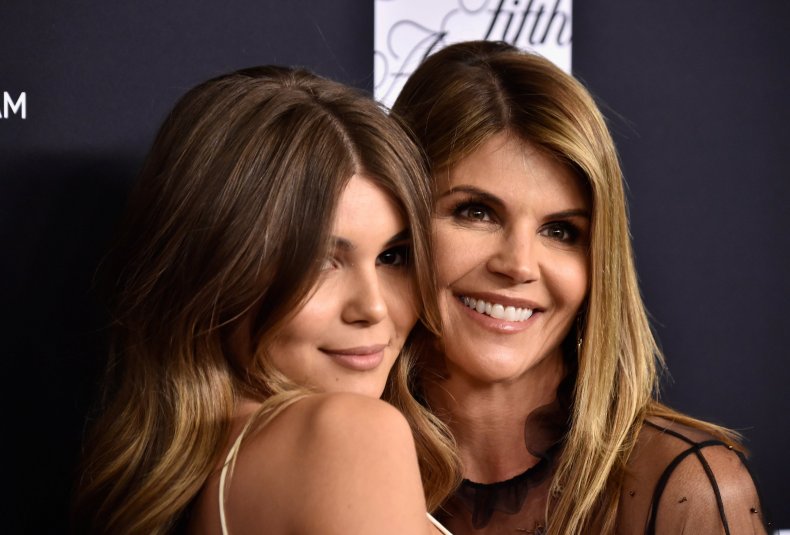 In a YouTube video published in August 2018, the social media influencer told her nearly 2 million subscribers that she wanted to attend college for the full experience of "game days" and "partying."
"I don't know how much of school I'm gonna attend," the 19-year-old said in the video, regarding her work schedule. "But I'm gonna go in and talk to my deans and everyone, and hope that I can try and balance it all. But I do want the experience of like game days, partying…. I don't really care about school, as you guys all know."
Giannulli then published an apology just two days later following numerous comments calling her "privileged" and a "spoiled brat."
"I said something super ignorant and stupid, basically. And it totally came across that I'm ungrateful for college—I'm going to a really nice school. And it just kind of made it seem like I don't care, I just want to brush it off," the 19-year-old said in the video. "I'm just gonna be successful at YouTube and not have to worry about school."
She added: "I'm really disappointed in myself."
As previously reported, Loughlin, best known for her role as Aunt Becky in the comedy series Full House, was charged with conspiracy to commit mail fraud and honest services fraud by allegedly paying Ivy league colleges millions of dollars to secure their children's admissions, as well as paying for college entrance exam preferential treatment.
Also charged with the same counts is actor Felicity Huffman, best known for her role on Desperate Housewives. Huffman is reportedly police custody, according to a report by New York Daily News. Both Huffman and Loughlin allegedly had their phone calls recorded by the FBI, which helped to indict them.
Loughlin and Huffman did not immediately respond to Newsweek's request for comment.
A handful of elite universities were named as the targets for the fraud. Georgetown University, University of California Los Angeles, University of Texas, Yale University, Stanford University, Wake Forest, University of Southern California and the University of San Diego were named by NBC. The schools, allegedly, were not involved in the exchange. Instead, some coaches were named in the scandal for accepting money.
It isn't clear whether the 19-year-old was talking about a particular college in her YouTube videos, but just said that she's "going to a really nice school."
Correction Tuesday, March 12 at 2:47 p.m. ET: This story was corrected to say Huffman was arrested. Previously, it said both Huffman and Loughlin were arrested.