Truck Migrant Deaths: An Appalling Tragedy Which Should Never Have Occurred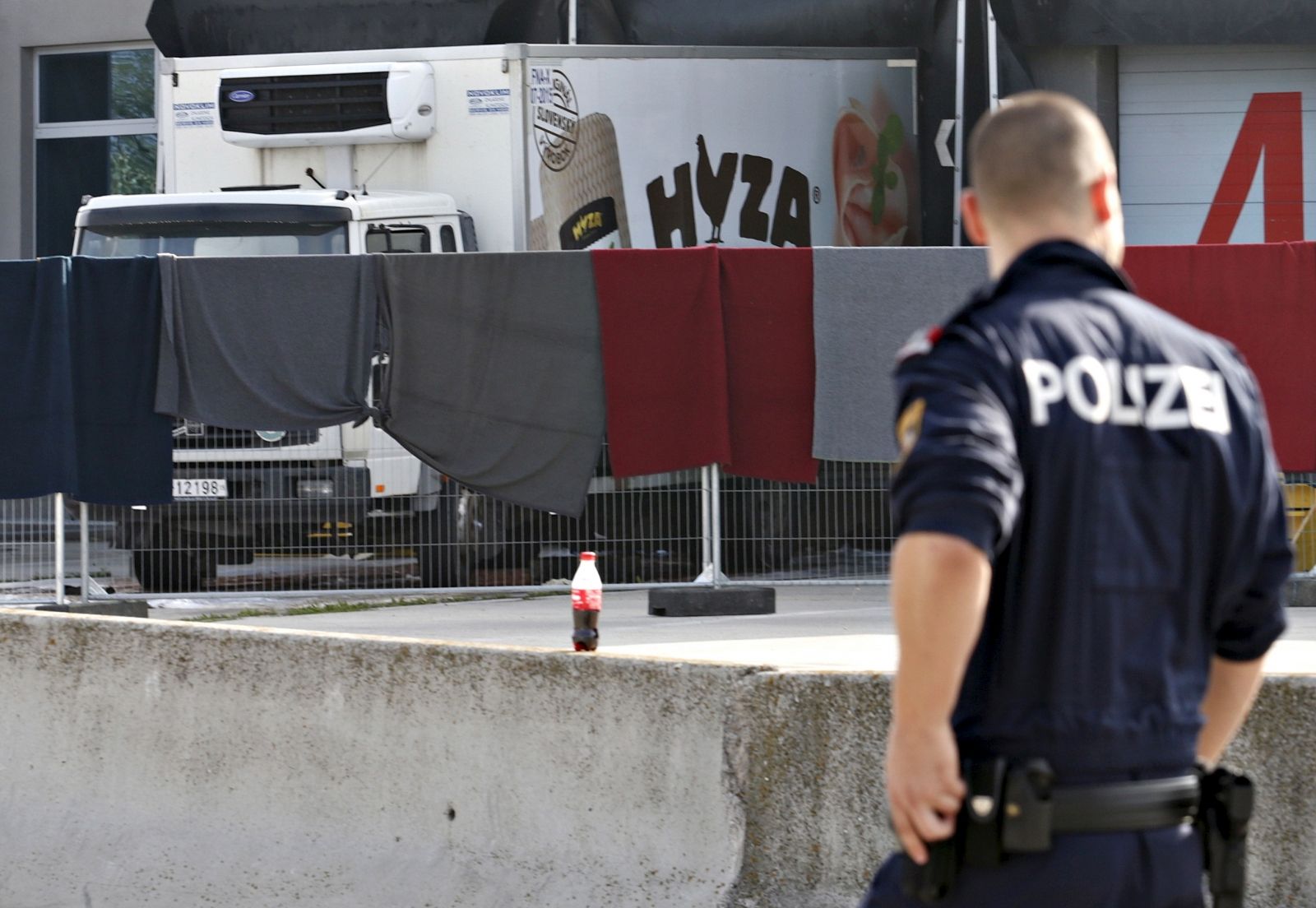 Zoltn Kovcs is the spokesman for the Hungarian prime minister's office.
Current reports indicate that 71 people died after they were locked inside a lorry, later found on a major road between the Hungarian border and Vienna. Words seem inadequate to capture the horrific nature of this event, though the details and background are truly sickening. The imagination is challenged by the suffering which must have been endured and the desperation felt by the people in the airless confines of the vehicle. Those they left behind may never be known to us, but our compassion must extend to them.
This tragedy was also a criminal act, which showed, at the very least, a reckless disregard for the safety of those whom the perpetrators, claimed to be helping. Those people who died this week were some of the 150,000 migrants who this year have crossed Hungary's longest border with a non-EU country illegaly, helped by organized human traffickinga tide of people flowing through "the Balkan corridor," which shows no immediate sign of abating. Less than one third of them say they have fled Syria, while more than two thirds are from other countries. But since very few keep their identity papers of any kind, this itself is difficult to verify.
What is clear, however, is that nobody crossing into Hungary from Serbia—a candidate for EU membership—is any longer in danger, and many are already entering the fourth European country on their journey. While of course they deserve humane treatment, we should not forget that the legality of their entry to the EU must be questioned. Not only must genuine refugees be distinguished from economic migrants, but Europe-wide rules on migrants in general—and illegal migrants in particular—must be reviewed. At present such rules have proved to be inadequate, contributing to the fact that by today illegal migrants tend to refuse compliance even with basic rules, registration, for instance.
There is a clear and urgent need for those countries "on the front line"—Italy and Greece—to receive immediate support; to start operating the so called "hot spots" from which refugees and economic migrants could be distributed in an orderly manner to member states. All developed nations or unions of nations have clear border controls, and the Europe should be no exception. Law and order should be re-established at the borders of the EU.
In addition, there must be greater clarity on what forms of migration the EU can accept in the future. It is simply incapable of accepting all those who want to enter, and it must define what really is a "need" to enter.
It is a terrible irony that the deaths we have witnessed this week occurred not far from Vienna, where Angela Merkel and other European leaders were meeting discuss the crisis on the Balkan corridor.
There must of course be severe penalties against people smugglers and preventive measures where possible (indeed, the Hungarian parliament will discuss a new bill addressing this issue next week). This crime must be addressed; but so too must be the European circumstances which led to it.
Zoltn Kovcs is the spokesman for the Hungarian prime minister's office.