Los Angeles Arsonist Angry Over Police Killings Gets 15-Year Sentence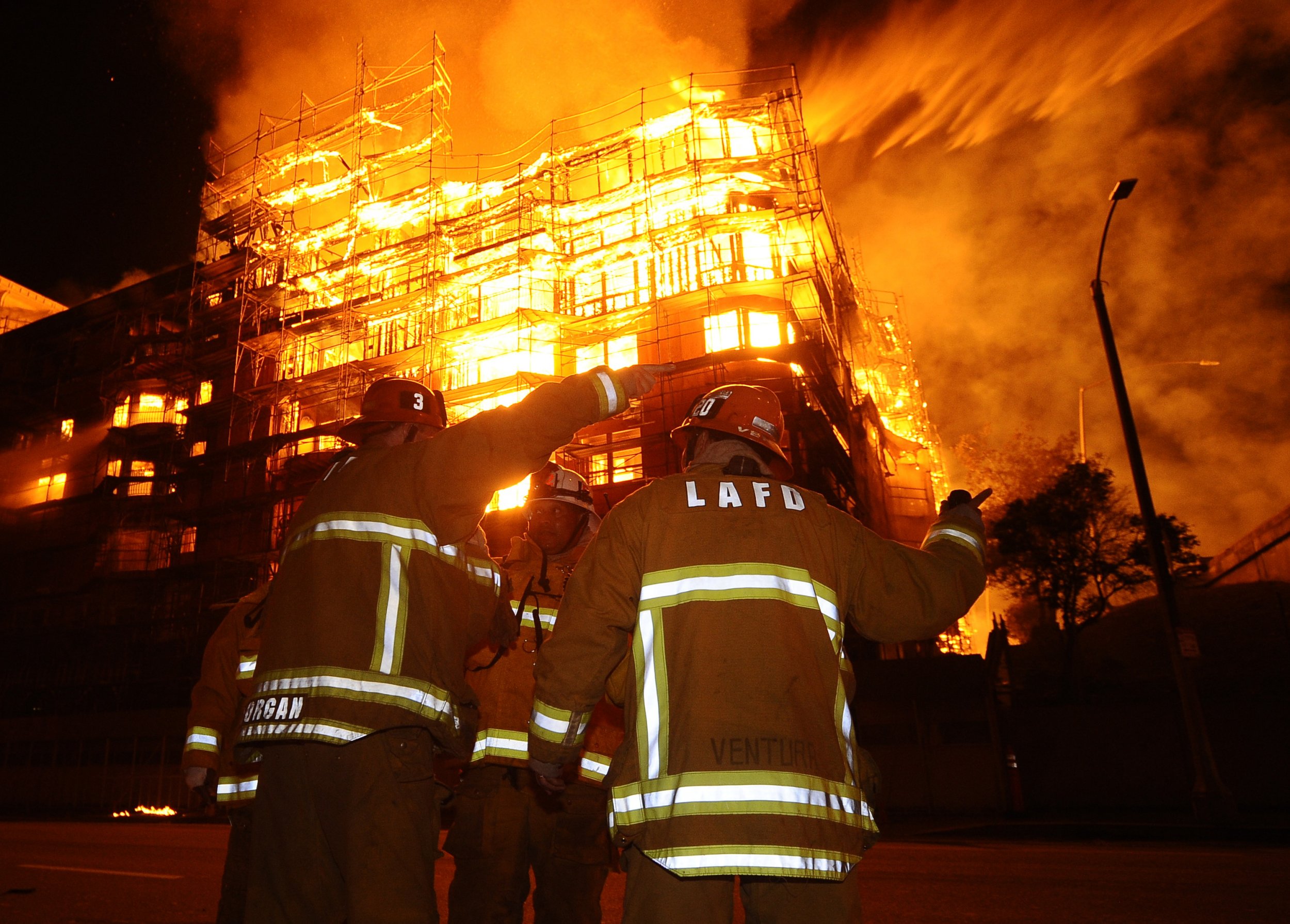 A 58-year-old man charged with setting a massive fire in Los Angeles to protest police killings of black people in Ferguson and elsewhere pleaded no contest to an arson charge on Monday and was immediately sentenced to 15 years in prison, authorities said.
"Dawud Abdulwali entered the plea to one count of arson of a structure and admitted allegations of using an accelerant and causing damages in excess of $3.2 million," reads a statement from the Los Angeles District Attorney's office, which also said the 2014 blaze was one of the biggest structure fires in city history.
A witness testified at a pretrial hearing that Abdulwani was angry about high-profile police killings. "He was mad," testified a man who attended a party with Abdulwani in a Hollywood hotel a week after the fire, the Los Angeles Times reported. "He didn't like the way the cops were killing black people."
Adulwani's former roommate also told investigators about his anger over the shooting of Michael Brown in Ferguson.
Newsweek subscription offers >
"Cops kill my people," the roommate remembered Adulwani saying, according to the newspaper. "We should go do this, we should go burn some [expletive] down.... We should go break some windows."
Adulwani, a taxi driver who lived in South Los Angeles, used gasoline on December 8, 2014, to start a fire on the fourth floor of the seven-story Da Vinci complex in downtown Los Angeles. There were no injuries, but the fire destroyed the building and caused tens of millions of dollars in damage to the complex and nearby buildings, according to the District Attorney's office.
The total damage, which included buildings housing city and county departments as well as a major law firm, was estimated at $100 million, according to the Associated Press.
Abdulwani could have faced life in prison if he was convicted at trial, and took a plea deal to the lesser of his two charges in order to avoid a life sentence.
Los Angeles Arsonist Angry Over Police Killings Gets 15-Year Sentence | U.S.