Los Angeles Fire: Hundreds Ordered to Evacuate as La Tuna Fire Engulfs 2,000 Acres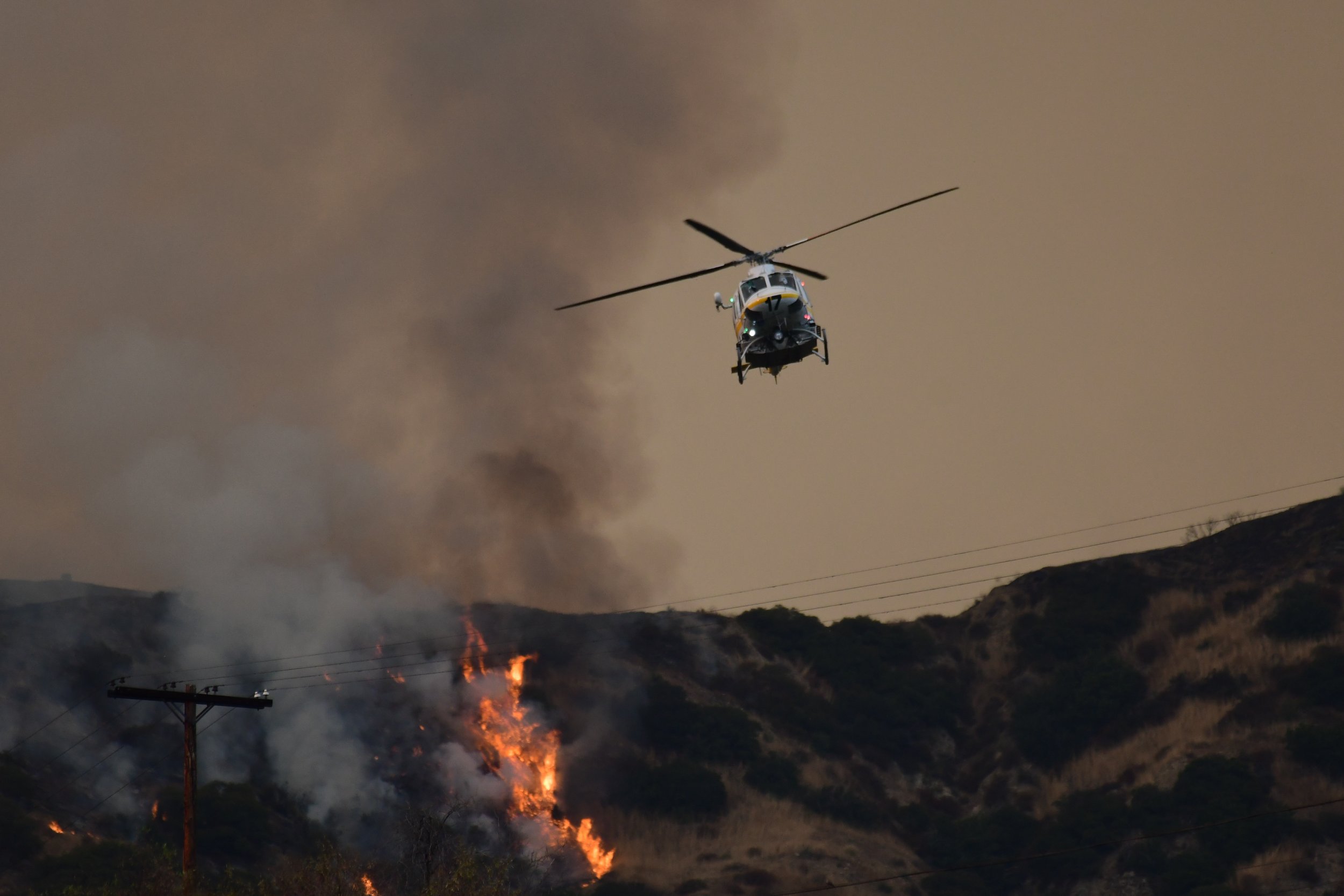 Authorities ordered a mandatory evacuation on Friday in the Burbank area as the Los Angeles Fire Department (LAFD) tackled a raging wildfire near La Tuna Canyon.
The fire was first reported around 1.30 p.m. Friday and initially affected about one acre. Within eight hours, it had spread to encompass 2,000 acres in the La Tuna Canyon Park area of the Verdugo Mountains, fanned by strong erratic winds pushing it in four different directions, the LAFD said in a statement.
Around 260 firefighters have been working through the night to put out the fire while helicopters performed water drops. As of Friday night, only 10 percent of the fire had been contained, LAFD spokeswoman Martha Stewart said, quoted by CNN.
The fire clouded the sky with plumes of smoke, and continued to light the night sky, as pictures posted on social media by local residents and the Burbank police showed.
The 210 Freeway was closed on Friday and was expected to remain shut into the holiday weekend for at least part of Saturday. The LAFD said 50 houses were under threat, although the evacuation zone encompassed around 200 homes, according to the Los Angeles Times. People affected were advised of several evacuation centers set up.
The Burbank Police tweeted the list of streets under the mandatory evacuation order in the Brace Canyon Park area, saying officers were going door to door in the evacuation zone.
"The La Tuna Fire is burning in 4 different directions to include down over the hills towards Burbank as well as north through the canyons above the 210 freeway. We emphasize that anyone feeling unsafe in their homes, despite existence of an evacuation order, should not delay leaving," the LAFD said. No damages or injuried have been reported as yet.
While the causes of the brush fire remain unknown, the National Weather Service Los Angeles tweeted on Friday that very hot and unstable conditions were producing "very large plume growth and extreme fire behavior."
Temperatures in the area affected by the fire reached 106 degrees earlier on Friday, with strong gusts of winds. The temperature is expected to drop slightly on Saturday, but will remain above 100 degrees.