Los Angeles Clippers Drop Bruce Bowen After Kawhi Leonard Remarks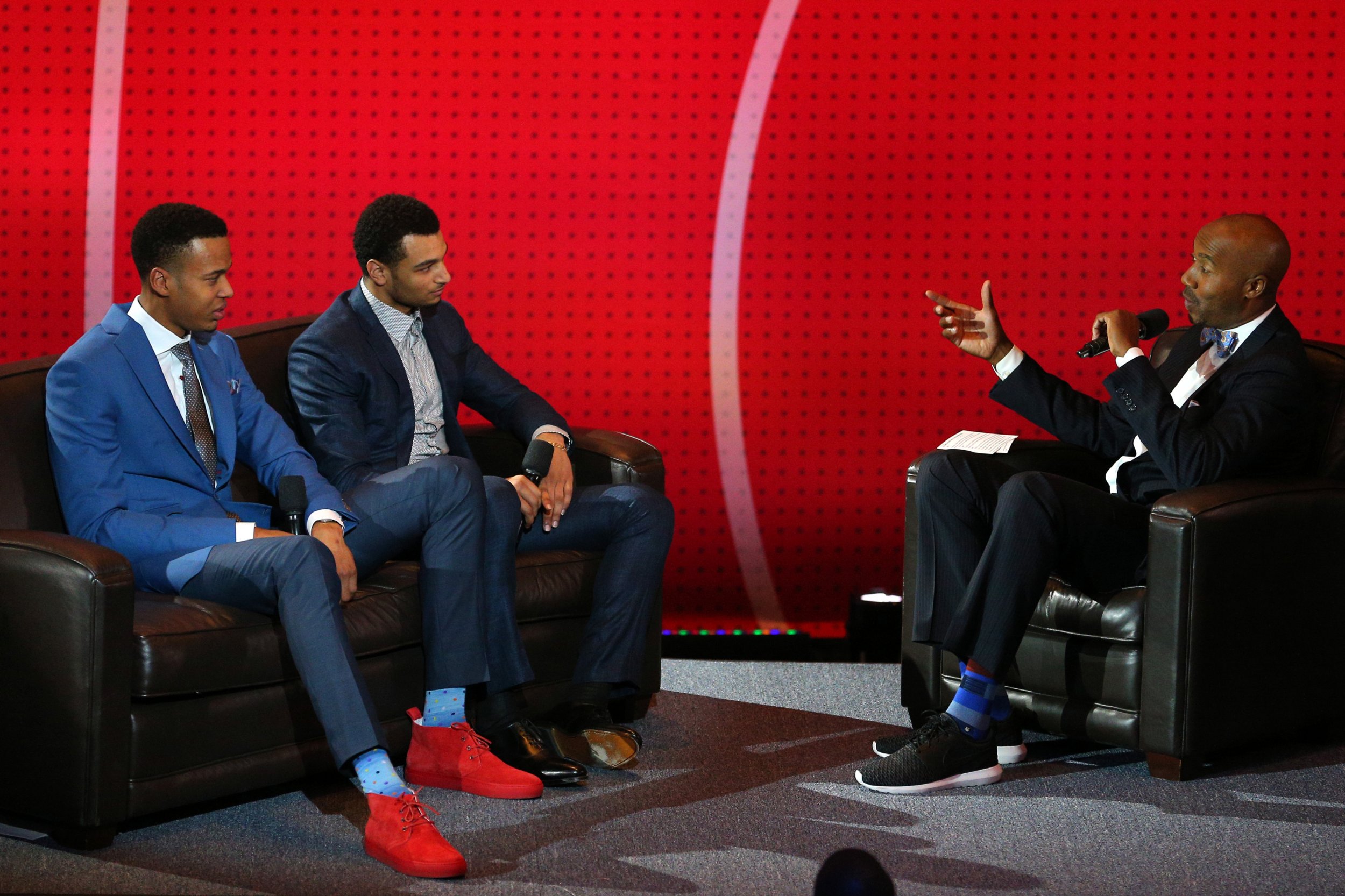 The Los Angeles Clippers will reportedly drop Bruce Bowen as their TV analyst following remarks he made about Kawhi Leonard.
According to sources quoted by ESPN, the franchise has told Fox Sports West it does not consider it appropriate to extend Bowen's contract, which was due to be renewed before he made his comments on Leonard.
Like any other NBA franchise, the Clippers play a significant role in deciding who networks hire as their analysts.
A three-time NBA champion with the San Antonio Spurs and a former ESPN analyst, Bowen landed himself in hot water with the Clippers when he suggested Leonard was being "badly advised."
The 2014 NBA Finals MVP had revealed he wanted to leave San Antonio and move to Los Angeles, while the Clippers looked to set up a trade to acquire him.
"I think there's nothing but excuses going on," Bowen, who spent eight seasons with the Spurs and still lives in San Antonio, told Sirius XM Radio on June 22.
"First, it was, 'Well I was misdiagnosed.' Look here: You got $18 million this year, and you think that they're trying to rush you? You didn't play for the most part a full season this year. And you're the go-to guy, you're the franchise, and you want to say that they didn't have your best interest at heart? Are you kidding me?"
"I think he's getting bad advice. I think what you're starting to see now is an individual given a certain amount of advice, and it's not the right advice. Here it is: You were protected in San Antonio. You were able to come up during a time where you still could lean on Tim [Duncan], Tony [Parker] and Manu [Ginobili] ."
ESPN analyst Stephen A. Smith said he sympathized with Bowen, who was hired by the Clippers last season to partner Ralph Lawler. Speaking on his show, Smith said Bowen's stance over Leonard was correct, but given the connection with the Spurs, the former had left himself open to having his objectivity questioned.
"Bruce Bowen was a 1000 percent right in what he said," Smith explained.
"He just shouldn't have been the one who said it. Because you work for the San Antonio Spurs, nobody is going to believe that you're coming from an authentic position. Everyone is going to look at you and their belief is going to be that you're singing that song and dance on behalf of the organization."
Leonard was subsequently traded to the Toronto Raptors along with Danny Green, in exchange for DeMar DeRozan, Jakob Poeltl and a protected 2019 first-round pick. However, Leonard could become a free agent next year and the Clippers are said to be ready to aggressively court him in free agency to bring him back to his hometown.
These factors, Smith added, left the Clippers little room for maneuver when it came to Bowen's fate.
"I support my brother Bruce Bowen, but I understand what the Clippers are doing," he added.
"They clearly believe they have a shot at Kawhi Leonard. Kawhi Leonard desperately wants to come to LA. He would love to be a Laker but if he can't be a Laker he has no problem being a Clipper."